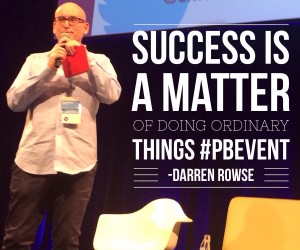 "Success is a matter of doing ordinary things. Not learning the secrets that you don't know about." Darren Rowse
6 ordinary things we 'know' but need to do.
1. Start
Starting allows you to discover yourself — don't wait to discover yourself to start.
We all have the fears, but 'starting' helps is put those fears at ease
Act upon the little ideas
We all start knowing nothing…even Darren. Here's all the things didn't know when he started.

2. Put readers first
Who are they
What do they need?
How will they change?
…
Continue Reading