10 Mistakes That All Content Marketers Should Avoid
Updated on March 11th, 2020
These are the mistakes content marketers should avoid…
Content marketing is not solely about selling products and services online. It's also about how you can improve the reputation of your brand, grow trust with your audience and develop thought leadership.
A report published by Kapost, The Marketing Content Engine, shows that most marketers understand the basic rules of content marketing, but not all of them achieve success by implementing them. No doubt there is some room for improvement here.
So if you're going to give it a go, you should pay attention to the most common mistakes that both experienced and inexperienced content marketers make, so you can avoid them yourself. Because there is only one thing better than learning from your own mistakes; and that's learning from other's mistakes before you get to make them!
The following list will help you improve your content marketing strategy. By avoiding these common mistakes, you'll be able to focus on more effective implementation of your content marketing strategy.
Here are the mistakes content marketers need to avoid
Mistake #1: Being Consumed by Social Media Promotion
Content marketers need to avoid being consumed by Facebook, Twitter, Instagram, Pinterest, LinkedIn, Tumblr… all of these websites are important. Online marketing is practically dependent upon the success of your social media promotion. Thus, you want to build perfect profiles for your brand and interact with your potential and current customers every day. It would be rude to ignore them, right?
It's also wrong to allow social media to consume all of your time and energy. What about the website? What about writing press releases, blog posts, and professional reports? Have you forgotten all about other media?
Your brand's promotion through TV programmes, newspapers, magazines, and radio is also important, at least if you're really serious about it.
When you focus your entire marketing efforts on social media promotion, the first mistake you make is neglecting other effective methods and the development of your actual brand.
You can't spend your days publishing Facebook posts, answering questions and responding to comments. But it's still important to make your fans feel appreciated, so sometimes you should delegate the task of social media marketing to someone else.
Mistake #2: Covering All Aspects of Content Marketing Alone
You absolutely need to create content that will present your brand, products and services in the most professional and captivating manner.
Many marketers make the mistake of writing their own content even though they don't have enough time or the skills to do so. As a result, they end up publishing scarce blog posts that have nothing to do with the interests of their audience.
The first thing you need to do is get the right people involved. You couldn't possibly devote your entire time to screening the problems and interests of your audience, and writing perfect content that would make them happy.
You can consider delegating this part of your work to professional services that enable you to collaborate with experienced authors from different industries. Australian Writings is such a service – it enables you to get assistance at any stage of the planning, writing, or editing process.
Mistake #3: Failing to Conduct Keyword Research
You decided to write your own content for your brand's online promotion? That's great! If you have the skills and you can write effective content without affecting the other aspects of your job, then it's not necessary to hire professional writers.
However, you should know that writing skills are not all you need for proper content marketing. If you fail to infuse the right keywords into your content, no one will locate your posts through Google and other search engines.
It's not that hard to conduct proper keyword research. For example, you can rely on the classic Google AdWords Keyword Planner to discover keywords and phrases that are attractive to search engines.
Then, you can use the free version of InboundWriter, which provides content ideas and simulates how your content would perform in the online world before you even write it.
Mistake #4: Not Including a Call to Action
So you wrote an awesome piece of content that involves proper keywords and grasps the reader's attention. If you didn't bother asking for any type of action, your efforts are practically useless.
Ask yourself: what's the goal you want to achieve with this piece of content? Are you trying to boost the online promotion of your brand by gaining viral exposure? Do you want to encourage your readers to discuss the issues you are talking about? Maybe you just want to sell your products and services? All you need to do is ask!
Of course, you need to be a little subtle at this point. No one likes taking actions under an order. Be authoritative and make sure you sound like an expert. With the closing call to action, everyone will believe your statements and the readers will respond naturally in the way you intend them to.
Mistake #5: Not Targeting the Right Audience
You can't write for the whole world. Content marketers need to avoid the mistake of trying to.
If you lack focus, then you can't expect your content to reach potential customers or website visitors. Your business has a specific goal, which should be reflected in each step of your marketing campaign.
Failure to address the right audience is one of the worst mistakes that content marketers make.
Here is a silly example that conveys the importance of this rule: you can't talk about the benefits of holistic healing methods if you're promoting an online pharmacy that deals with conventional medicine, can you?
This is the first thing you need to do if you want to succeed at content marketing, identify your audience! Then, learn about their problems, likes, needs, and interests. Each piece of content you publish should address your current and potential clients.
Offer appropriate solutions in the articles you develop, and nurture your prospects into genuine sales leads.
Mistake #6: Publishing Too Much Content
According to Kaposts' report, 99% of marketers believe that a "constant steady stream of content is crucial to effective marketing". They are absolutely right.
Does that mean that you should focus on quantity instead of quality? No! The quality of your content should never suffer, so you should make sure to create a realistic schedule that you're able to commit to. This is arguably the biggest mistakes content marketers avoid in their early years.
You can't see yourself writing a great blog post every single day? Then, you can post weekly. Do not mistake length for quality.
If you notice that you can't commit to the schedule no matter how hard you try, think about something we suggested above – delegating.
Regular posts are important. However, you can't focus on stuffing your blog and the feeds of your social media followers with pointless posts every hour. CoSchedule gives you a chance to plan your marketing reasonably and stick to an effective editorial calendar.
Mistake #7: Not Building a Good Team
There is one thing you should keep in mind before you start aiming for stardom – you can't do everything alone. It's hard to learn everything about your potential customers when you're immersed in daily business errands.
You can't be the business owner, the marketer, the promoter, the content writer, and social media maintenance guy all at once. If you're serious about achieving fame in the online world, then you absolutely need to build a content marketing team. Try to avoid this mistake many content marketers make.
When it's hard to come up with ideas, you can put together a brainstorming team and join your creative forces with the powerful minds of talented professionals. If the office environment is not productive enough, you can use an online tool for brainstorming. GroupMap, for example, enables you to collaborate and brainstorm with your team in real time.
Only an effective marketing team can research the online space and reveal intricate trends, hot topics, industry news, and other factors that will influence the development of top-quality content.
You can't find an individual who is a confident researcher, brainstormer, writer, and editor in one. That's why you need to combine the skills of a few people into the perfect marketing team.
Mistake #8: Being Too Self-Involved
Content marketing is not only about brand promotion; it's about making your audience happy! People don't care about the latest person you hired in your company, unless he/she is some kind of celebrity. Of course you can inform your audience about the store you opened in a new location, but don't suffocate their Facebook feeds with too many photos of the grand opening event.
You can publish a piece of content with the impressions from an event or seminar your company organised, but do not split the report in several short publications (accompanied with separate albums) just because you got a chance to talk about yourself. No one really cares.
Your followers want to learn something from you. They want you to listen to them and solve their problems. Focus your content marketing efforts around them and you'll achieve a whole new level of effectiveness. They won't engage with the content you publish if it revolves around you.
Do you expect people to write comments like that's great, you're the best, or congratulations all the time? Shameless promotional strategies drive your followers to hit the unlike/unfollow button when they get tired of your narcissism. This is a classic mistakes content marketers should avoid.
Mistake #9: Failing to Get Direct Insights
Do you use several tools to get insights about the preferences of your audience? That's a great way to plan what type of content to develop.
NewsCred is an exemplary tool that enables you to get insights and analyse the behavior of your audience. Proper and timely analytics help you predict the trends and beat your competition by providing the necessary content solution first.
Do you think the results you get from all tools you use are enough? Not nearly! Why are you complicating things when you can do everything in a simple way? Just ask! Talk to your target customers. Your activity on social media should be purposeful: ask about the problems they face and see what solutions they expect.
You can encourage their participation in your plans by inviting them to complete surveys and polls. Organise contests that encourage their proactive participation in your content marketing efforts.
When was the last time you asked some of your customers how he/she liked your products or services? Have you offered them for free to a blogger in return for an in-depth, unbiased review? What are you waiting for?
The content generated by your real users is much more effective than the posts you create by yourself. Do your best to encourage as many comments, questions, and reviews as possible.
Mistake #10: Not Creating Awareness for Your Brand
The sole purpose of your content marketing efforts is to make more people aware of the existence and quality of your brand. Are you doing enough to achieve that? You can't limit yourself to writing articles on hot topics.
Keywords and backlinks are really important to attract more people to your website, but these strategies don't function properly if you're not branding the pieces you publish. Authorship is extremely important in the online world. If Google doesn't recognise your content as useful, unique, and reliable, you won't be getting much love from its users.
If you want people to take you seriously, you need to sound like an expert. An expert signs their creations, right? Google Authorship was an experiment that didn't last, but its cancellation didn't mean that the search engine is less concerned about the origin of the results it offers. If your publications come from verified online profiles, they will be ranked higher than the ones that don't have such verification.
There are few ways of increasing the awareness for your brand in the online world through content marketing:
Write high-quality guest posts for well-established blogs
Publish useful infographics that feature the logo of your brand
Organize social media contests
Provide an author's bio under every piece of content you publish
Post useful content on LinkedIn
Show your unique personality and the brand's identity through the content you develop, and
Consider paid social advertising. Facebook ads are relatively cheap, but they are really effective.
Do You Want to Do Everything Right as a Content Marketer? Start by Avoiding these Mistakes!
Every professional content marketer makes mistakes. The promotional strategies are largely based on anticipation and experimentation, so you can't expect to do the right thing every single time.
Here is the difference between successful and failing marketers: the professionals from the first category learn from their own mistakes, as well as from the mistakes of others. Unsuccessful marketers, on the other hand, continue using the techniques that don't work.
What's your choice? Now that you have identified the most common mistakes that content marketers should avoid, it's time to start getting your strategy on the right track.
About Stephanie Norman
Stephanie Norman is a professional writer with 4 years of experience from Sydney. Also, she works as web designer and content marketing specialist in Australian Writings, a company that offers assignment help for students. You can follow her at Facebook and Google+.
MARKETING METHODOLOGY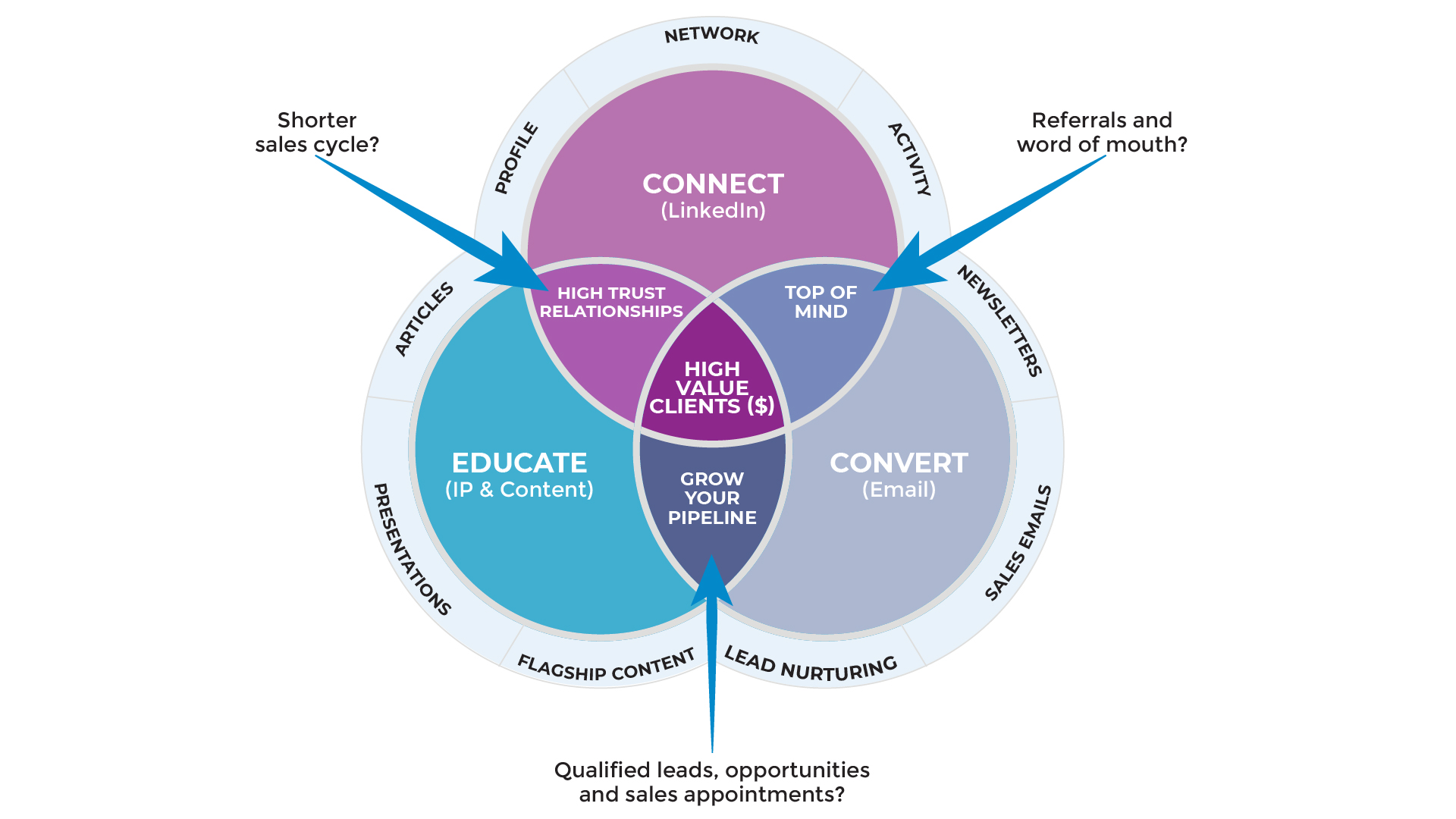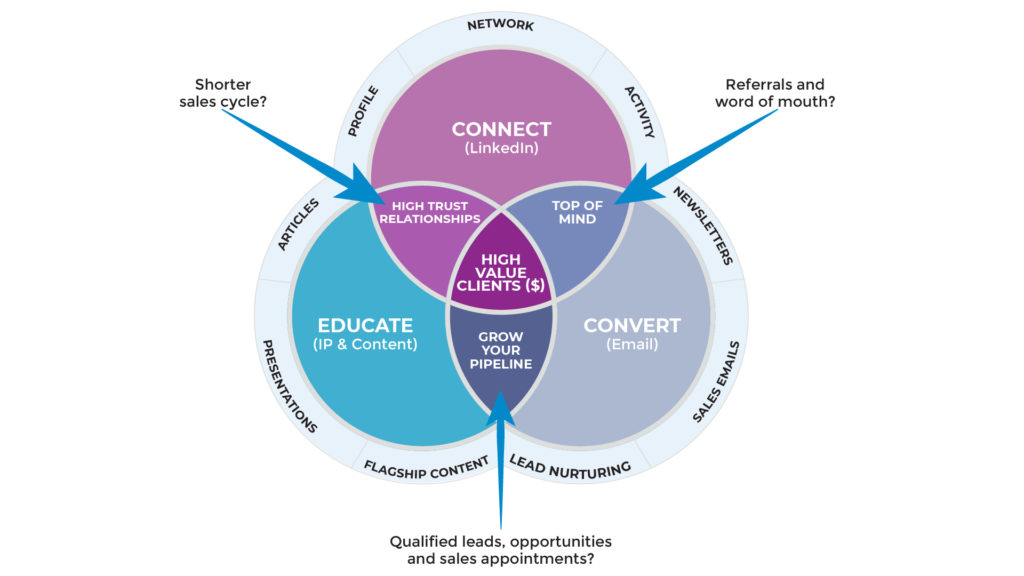 PS. When you're ready, here are 6 ways we help
consultants & advisors

grow:

1. Web Strategy Planning Template (PDF). Our flagship 1-page tool we co-created with David Meerman Scott. It's been downloaded over 1 million times and featured on Forbes.

2. Read a free chapter from our book. Web Marketing That Works --- an Amazon #1 best seller.

3. Join the private group on Facebook. Access free training resources, and hang out with 2,300+ peers.

4. Discover your marketing score. Take the 40 point Marketing Scorecard (in < 6mins) and get a customised report.

5. DIY for $7. Get the Complete 50+ Script Library for connecting with people to winning clients.

6. Let's brainstorm how to fill your marketing funnel.

DM the word "INTERESTED"

via Messenger

 or 

book a 20 min slot to talk

 on Zoom.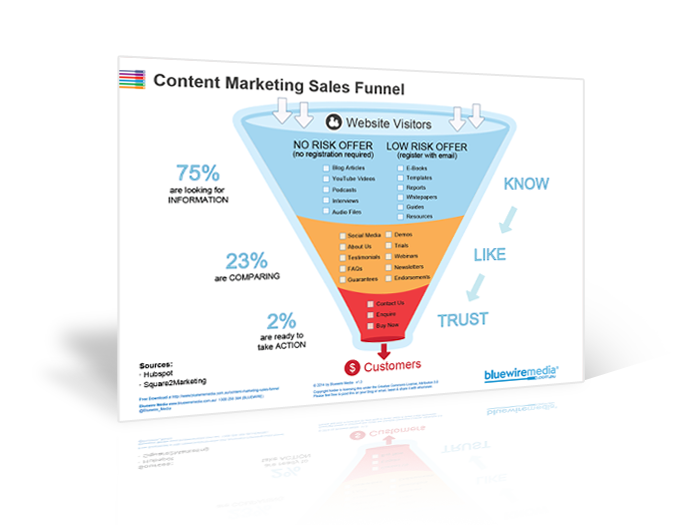 Content Marketing Sales Funnel
Your content marketing sales funnel is all about getting people to know, like and trust you by nurturing them with the right information at the right time.