10 Online Writing Tools That Will Cure Writer's Block
Updated on March 9th, 2021
Online writing tools
This is a guest post  – Antonio Tooley is a hopeless optimist who enjoys basking in the world's brightest colors. He loves biking to distant places and occasionally he gets lost. When not doing that he's blogging and teaching ESL. He will be happy to meet you on Facebook and Twitter.

Welcome Antonio…
Although everyone views copy writing as an interesting and creative profession, which it is, for the most part, it is a job just like any other…  Therefore you need online writing tools to make life easier.
Writing it has its downsides. Since writing is highly dependent on one's creativity and inspiration, every writer knows how it feels when you hit writer's block, or a creative dry spell.
The trouble is, sometimes you simply have to write and meet deadlines, even if churning out words feels like getting the rusted cogs of an old tower clock to move after a century of dereliction.
In such situation, you are more prone to get distracted and/or procrastinate, which makes writing even harder.
Instead of waiting for the next bout of creativity to come along, there is something you can do about it.
I have prepared a list of 10 tools that will help every writer overcome writer's block. Keep on reading if you want to find out more.
Online Writing Tools – 2019 Update:
New tool: Squibler
If you're looking to write a book (or an e-book) which I highly recommend, this is the tool for you!  Squibler is a book writing tool which has been noted by Reedsy and Nanowrimo as one of the best tools to write books.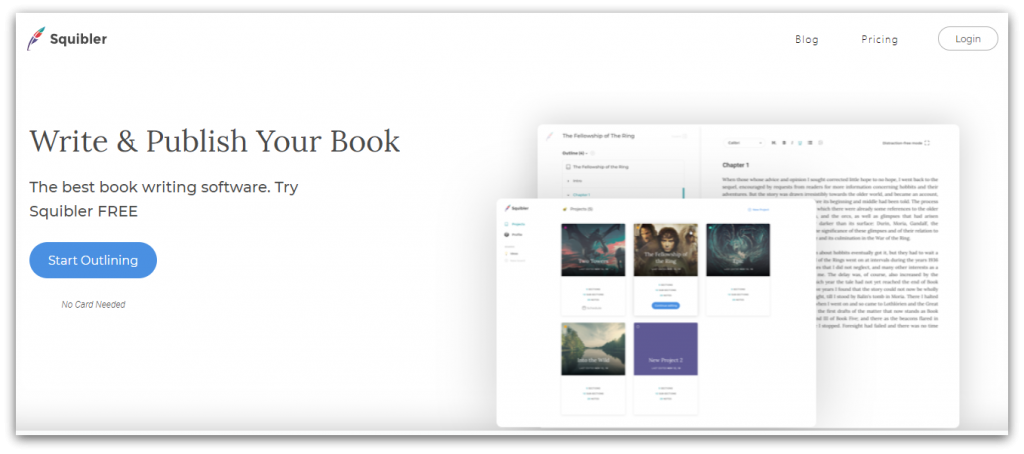 One of the best ways to overcome writer's block is to do some serious brainstorming.
Now, you can do it using the good old pen and paper, or, you can rely on modern technology and mind mapping techniques that will help you flesh out ideas.
MindMeister is probably the best mind mapping software there is, which will help you visualise your ideas and concepts in a graphical environment. Aside from taking your productivity to the next level, this feature-packed software also allows you to brainstorm with other users online, making it an exceptional choice for those who prefer collaborative writing.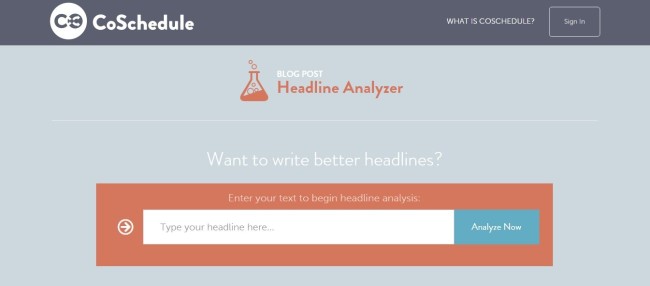 We can all agree that content is king, but nobody is going to read it if you aren't able to attract the right audience. This means you need a good headline.
Not just to get people to read it, but to make your article more search engine-friendly, and this is where Headline Analyzer comes in.
Simply copy and paste your headline into the app, and click the "Analyze Now" button. It will break down the title and analyse it for readability, word balance, word count, after which it will assign it a certain rating, with suggestions on how you can improve it.
Sometimes all you need to overcome writer's block is to get in touch with other professional writers which can help you during every stage of writing. Starting with brainstorming, and ending with editing.
I recommend that you check out EduGeeksClub, one of the leading online resources where writers can collaborate with other writers and get ideas and topics. If you are in a bind time-wise, they have an excellent team of human editors that will proofread, format, and edit your work in no time.
Although editing apps are good, there is simply no substitute for human editors.
Distraction is probably the biggest obstacle for many writers, mainly because they need to rely on the internet for research purposes, and this is a recipe for procrastination.
If you are keen on minimising the amount of time spent on various websites while you should be writing, and if you are a Chrome user, you might want to check out Stay Focusd. This extension provides you with plenty of detailed settings so you can fine-tune the self-imposed time limit. Once you reach the limit, you won't be able to visit the sites and waste your time.
I realise that not everyone relies on Google Chrome to do their browsing, and that you may need something other than Stay Focusd. Cold Turkey fits the description perfectly.
The main fault with these types of app is that they are easy to pause, turn off, or uninstall. Not Cold Turkey, though, which is as brutal as its name indicates. You won't even be able to kill it via Task Manager. Of course, you can remove it, but its creators made sure that it takes more effort to do that, than to actually do the work you are supposed to be doing. Quite a clever concept.
Now that you've rid yourself of all distractions, you can focus on boosting your productivity, and for that, you will need the Pomodoro timer.  In fact this is one of the most powerful online writing tools out there!
This tool makes use of the effective Pomodoro Technique, which dictates that you break up your work into smaller segments, between which you will take short breaks. These short bursts of work will enable you to stay focused and sharp, making the most out of the time you spend writing. It doesn't work for everybody, but it may be just the thing you need.
Another way, albeit an unorthodox one, of boosting your writing productivity is to write with the help of Ilys.
The way it works is pretty simple. You choose your word count, and once you start writing, you will not be able to see anything other than a single letter on your screen: the one you've just typed. This means you won't keep fiddling and editing, or checking the word count every 5 seconds.
In fact, you will only be able make edits and view the finished text once you reach the word count you've set yourself. If you prefer to let words flow right out of you, and do all of the edits later, you will love this tool.
If you are struggling with ideas, that's probably because you are not using Evernote. This app will allow you to stockpile and organise all of your ideas, and make them easily accessible from any platform.
This sort of flexibility allows you to take notes anywhere, and even back them up online. Just think how many times you've let a good idea slip your mind, never to be found again.   This idea-capturing makes it one of my preferred online writing tools.
Also, Evernote is incredibly effective at being your digital reference platform, because you can categorise, search and archive your research with the help of tags.
If you haven't heard about the Write or Die app, I urge you to check it out immediately. If you aren't familiar with it, let's just say it will start deleting your work if you are being distracted by something else, using one of its many writing modes.
Although this concept may seem like a gimmick, and the quality of your work may not always be top-notch while using this app, it is incredibly effective at getting you into that state of mind where your articles simply write themselves.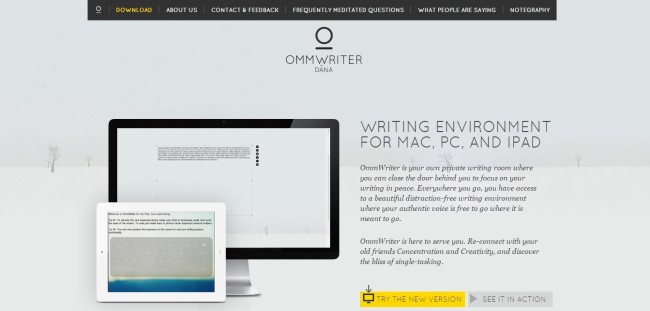 Omm Writer is the polar opposite of Write or Die. In fact, it is probably the most beautiful and pleasant writing environment you will ever come across as a writer. With minimalist and streamlined interface, custom themes, sound effects and cool ambient music playing in the background. You will never get distracted, because you will want to spend as much time working in Omm Writer as you can.
11. Milanote
Milanote is the app for creative writing.  Organize your research, ideas, characters and outline in one place. Organize the creative, messy part of writing alongside your favourite writing software.
The vast majority of writing software is organized around the idea of a linear document. But for most people, writing isn't linear. Because thinking isn't linear. Writing is about gradually getting a jumble of ideas into shape. Milanote's writing app matches the way writers think.
Online Writing Tools – Sum up
Armed with a toolkit that will help you battle the most common enemies of every writer, which are distraction, procrastination and lack of ideas, you will no longer have to rely on periodic busts of inspiration to do your writing.
You already have the talent and the ideas. It's just a matter of getting them on paper, and with the help of these 10 tools, you will have no trouble doing so.
About Antonio Tooley
Antonio Tooley is a hopeless optimist who enjoys basking in the world's brightest colors. He loves biking to distant places and occasionally he gets lost. When not doing that he's blogging and teaching ESL.
He will be happy to meet you on Facebook and Twitter.
BLUEWIRE MARKETING METHODOLOGY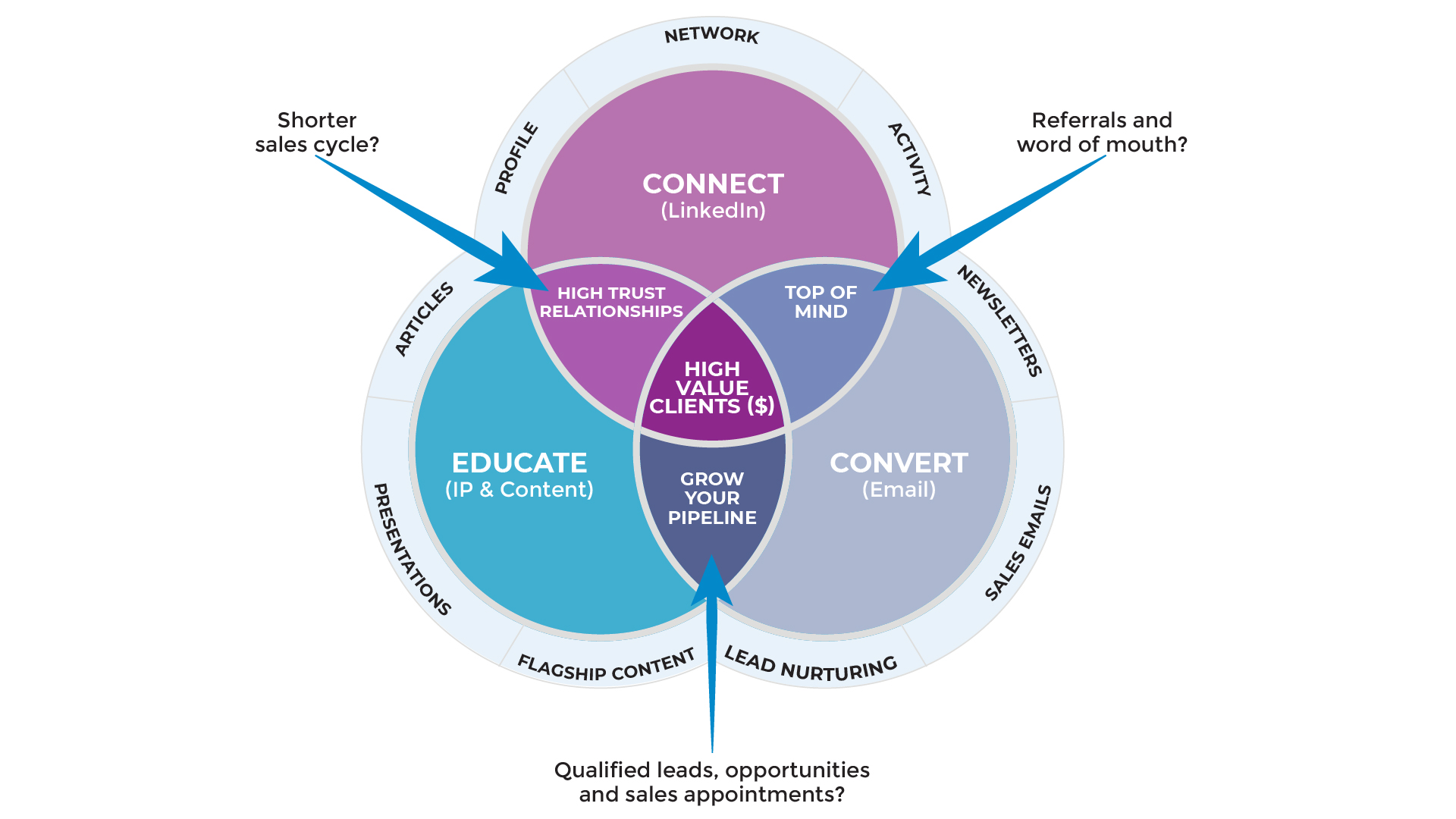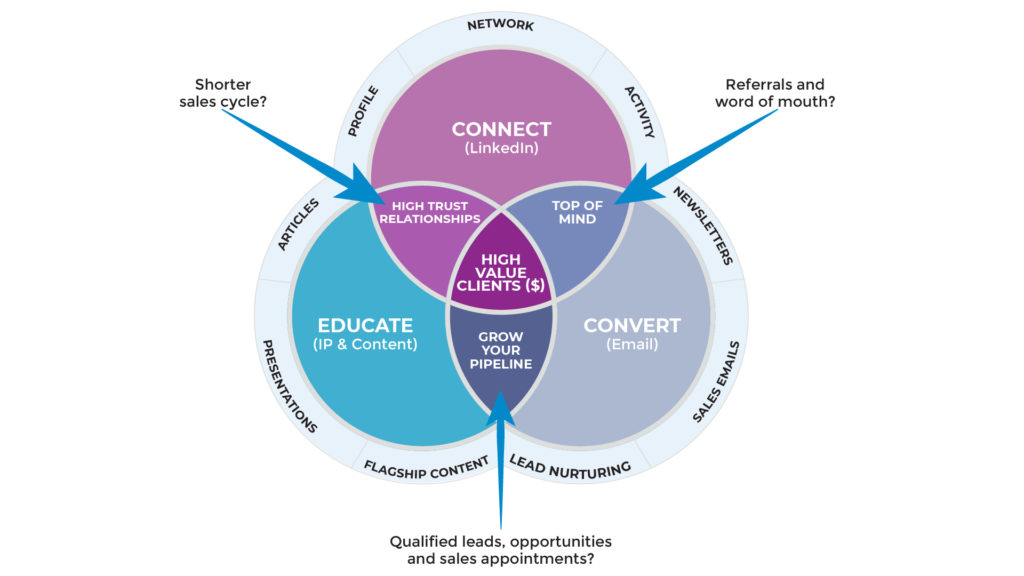 PS. When you're ready, here are 6 ways we help
consultants & advisors

grow:

1. Web Strategy Planning Template (PDF). Our flagship 1-page tool we co-created with David Meerman Scott. It's been downloaded over 1 million times and featured on Forbes.

2. Read a free chapter from our book. Web Marketing That Works --- an Amazon #1 best seller.

3. Join the private group on Facebook. Access free training resources, and hang out with 2,300+ peers.

4. Discover your marketing score. Take the 40 point Marketing Scorecard (in < 6mins) and get a customised report.

5. DIY for $7. Get the Complete 50+ Script Library for connecting with people to winning clients.

6. Let's brainstorm how to fill your marketing funnel.

DM the word "INTERESTED"

via Messenger

 or 

book a 20 min slot to talk

 on Zoom.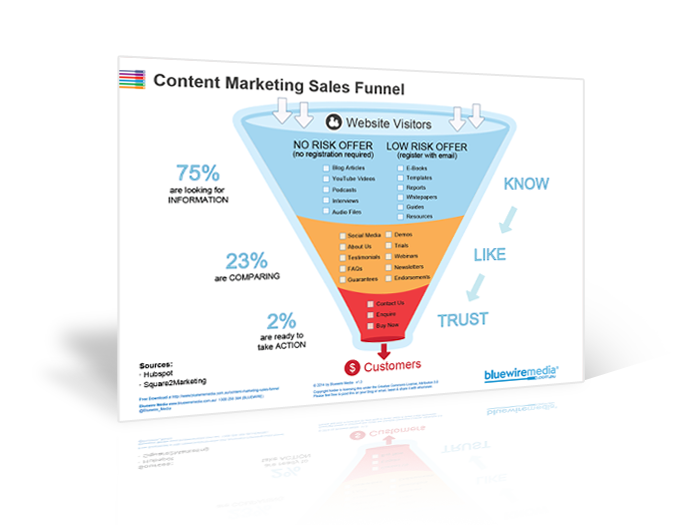 Content Marketing Sales Funnel
Your content marketing sales funnel is all about getting people to know, like and trust you by nurturing them with the right information at the right time.