10 sales conversations in 30 days? [#82]
Updated on October 23rd, 2019
[Victoria Park, Brisbane, Queensland, Australia]
Would you like 10 new sales conversations in the next 30 days?    Perhaps I can help.  Read on.
VIDEO – 10 sales conversations
TRANSCRIPT – Sales conversations
G'day, guys, it's Adam Franklin, and I'm actually looking to work with a new group of clients.
So if you are a professional advisor or a consultant and you'd like to get 10 new sales conversations in the next 30 days, perhaps I can help. So the clients that I find that I'm a good fit for have some of the following characteristics.
Firstly, you've got a consulting business where you work with high value clients, so clients that are worth at least $10,000 over the course of one year.
Ideally you've got 10 to 20 years experience at what you do, subject matter knowledge and intellectual property, a strong network both personally and professionally.
You should have existing word of mouth and referrals. Ideally, you've got revenue at $250,000 or above.
You've got an internal resource to help you implement.
You have a desire to scale via digital marketing, and you're fun and friendly and coachable.
So if that sounds like you and you'd like to explore working together, leave a comment down below saying "I'm interested," or alternatively hit me up with a private message to [email protected] and we can talk some more.
If you're a good fit, and we can explore how you can get 10 new sales conversations in the next 30 days. I look forward to talking with you. See you.
MY MARKETING METHODOLOGY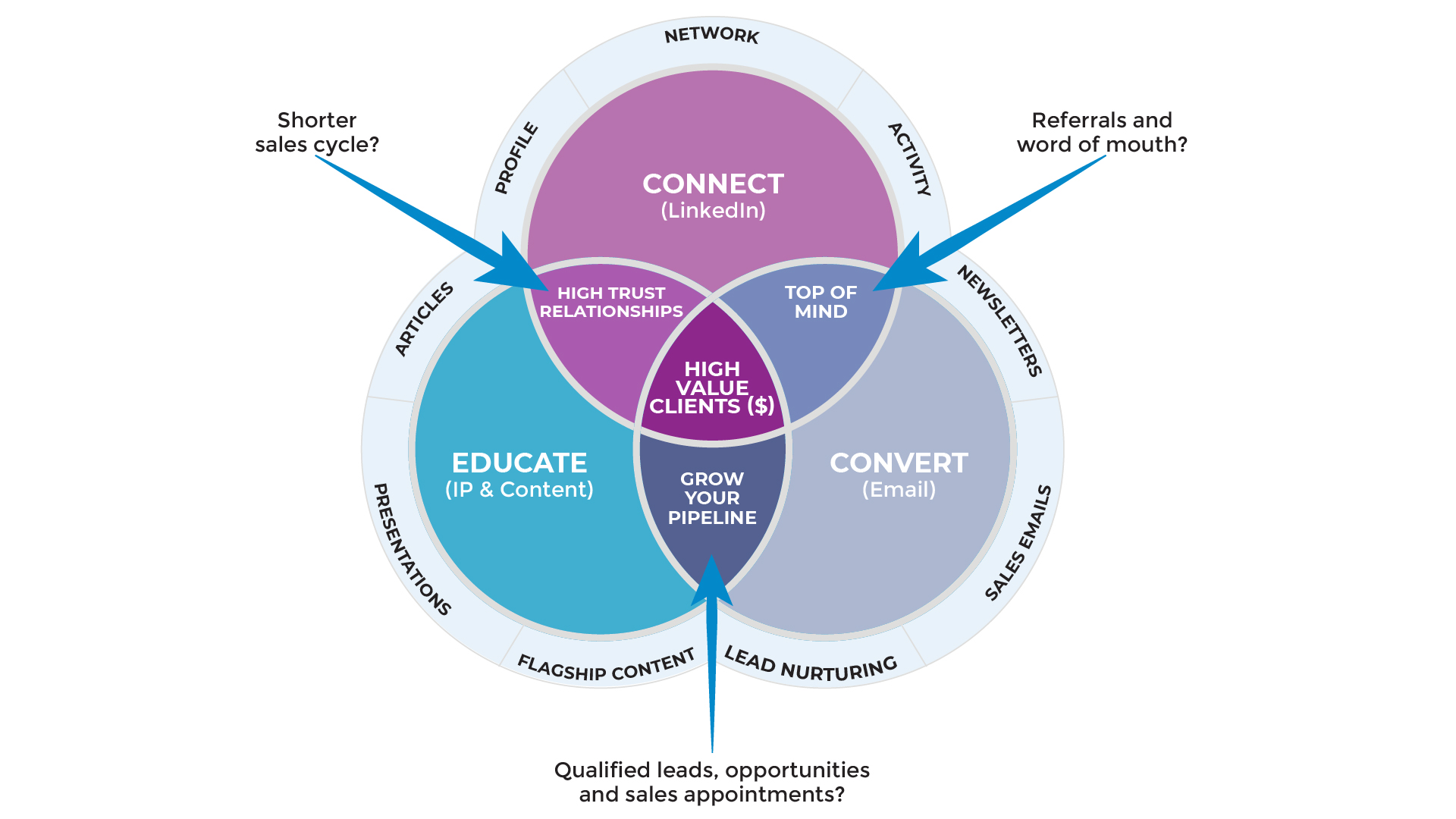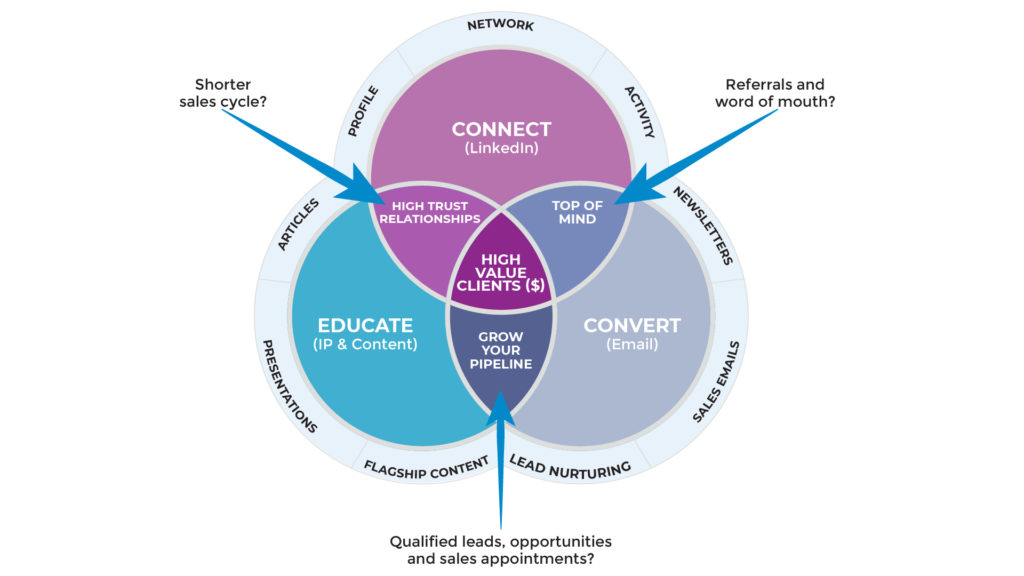 PS. When you're ready, here are 5 ways help
consultants & advisors

grow:

1. Web Strategy Planning Template (PDF). Our flagship 1-page tool we co-created with David Meerman Scott. It's been downloaded over 1 million times and featured on Forbes.

2. Read a free chapter from our book: Web Marketing That Works --- an Amazon #1 best seller.

3. Join my private invitation-only group on Facebook. Get to know us better and hang out with your peers.

4. Watch my pitch-free 17 min 'LinkedIn Crash Course for Consultants' and get 10 PDF Guides when you register.

5. Book a Digital Growth Session.  We can hop on a 15 minute call to explore how you can win high-value B2B clients!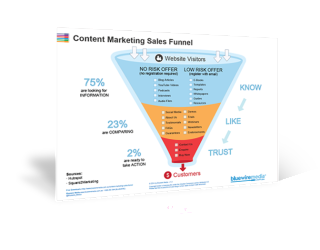 Content Marketing Sales Funnel
Your content marketing sales funnel is all about getting people to know, like and trust you by nurturing them with the right information at the right time.