2 SEO Tips You Probably Didn't Know – Jim Stewart
Updated on November 25th, 2019
SEO tips you didn't know
Jim Stewart is an SEO specialist and I asked him for two SEO tips that we may not know.
Here is a transcript:
Two major tips for SEO that are often overlooked are:
1. Use Google Webmaster Tools
Most people have got Google Analytics setup but they haven't got Google Webmaster Tools setup. The reason you need Google Webmaster Tools set up is because it will tell you everything Google knows is wrong with your site and that is right with your site. Quite often a lot of sites don't even know that Google hates them and the reason that Google hates them is all outlined in Google Webmaster Tools.
2. Publish often
The second tip is publish often because since the advent of Google Caffeine, Google likes to see fresh content more than ever. I know that it's something we've always said… But since July last year if your competitor was publishing more often than you are… then chances are Google is going to favour that site over yours.
Thanks Jim!
About Jim Stewart
As the CEO and founder of StewArt Media, Jim has built the company into one of Australia's leading digital marketing firms. He has two decades of industry experience with StewArt Media. In that time Jim won coveted the Google Premium Partner certificate for outstanding success.
Jim has vast experience in all aspects of digital marketing, from SEO and Paid Advertising, to CRO and site migrations. He has helped thousands of businesses both locally and internationally achieve sustained business growth through the implementation of trusted SEO strategies.
His blogs are in 'Australia's Best Business Blogs' by SmartCompany. And he is the SEO subject matter expert for ProBlogger.
You can follow @jimboot on Twitter or visit StewArtMedia.biz for an SEO specialist.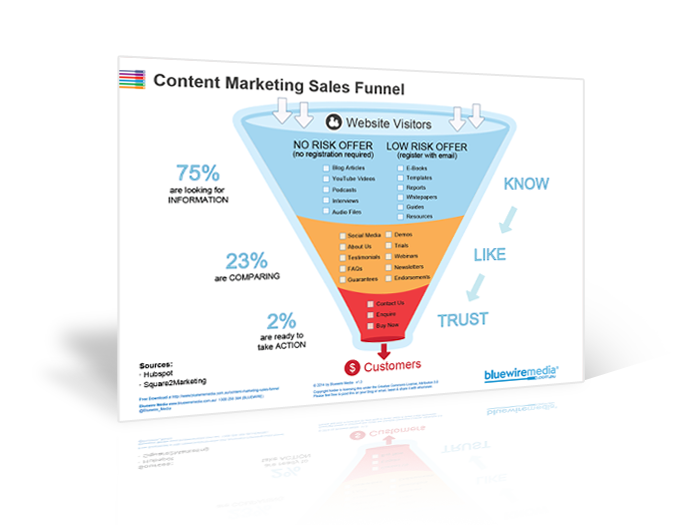 Content Marketing Sales Funnel
Your content marketing sales funnel is all about getting people to know, like and trust you by nurturing them with the right information at the right time.