My 3 favourite marketing tools
Here's my Facebook Live on my 3 favourite marketing tools: Listbuilder, SmartBar and WelcomeMat.
I also answer this reader question:
"How does one overcome the fear of writing your content for websites etc. What motivates people to move through this? Any comments? –Athol
Connect with our Bluewire Messenger Bot to stay up to date with all our future Facebook Lives.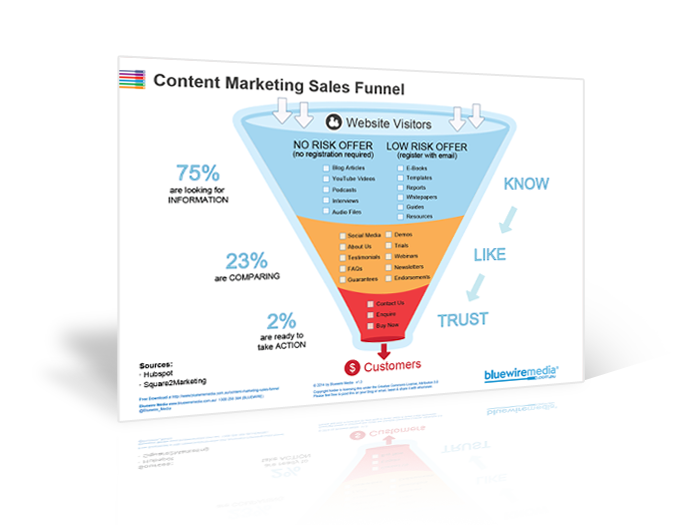 Content Marketing Sales Funnel
Your content marketing sales funnel is all about getting people to know, like and trust you by nurturing them with the right information at the right time.