46 Experts Share Tips For Creating Addictive Content [Infographic]
More shares, more links, more engagement…
Isn't that what you want?
Creating content that people love, and are desperate to share with their friends and colleagues is the pinnacle of digital marketing.
You create it once, and the love keeps coming time and time again – for a long time into the future.
So how do you create this type of addictive content?
The team at Venngage have interviewed 46 experts to answer that exact question.
They turned their responses into an infographic! (Awesome right??)
Here are my top 5 favourite tips;
"Make your content more detailed, more actionable, and wrap it up with a pretty design" – Neil Patel
"Post good sh*t and let Google find it!" – Guy Kawasaki
"Make content that solves a real problem you know potential customers grapple with" – Barry Feldman
"Every single piece of content is the only one that matters" – Leo Widrich
"Be authentic. Say what others aren't saying" – Ryan Hoover
Enjoy…
Originally published on Venngage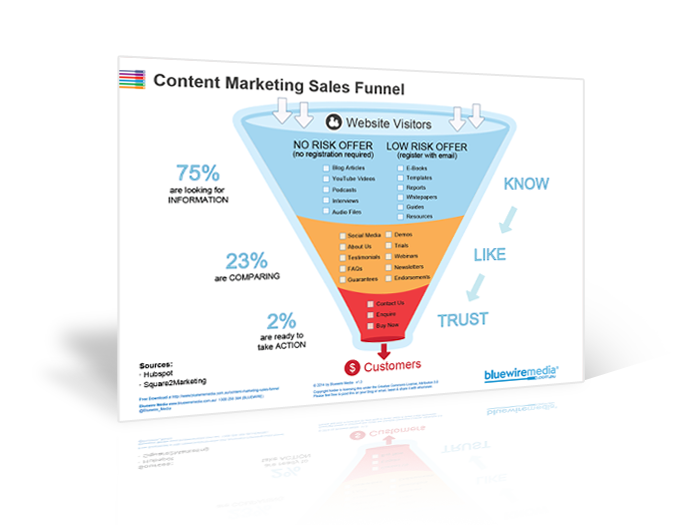 Content Marketing Sales Funnel
Your content marketing sales funnel is all about getting people to know, like and trust you by nurturing them with the right information at the right time.