6 Powerful SEO Strategies for 2016 (Plus Tips and Tools – Infographic)
Updated on August 14th, 2019
The importance of a good SEO strategy cannot be understated, and it is constantly evolving.
Our understanding of marketing has been constantly changing; from the bombardment of excessive graphics and keywords, to the modern, cohesive styles of native advertising and quality content, search engines have kept pace with the expectations of their users, with new algorithms pushing poorly maintained sites further down the first page of search results.
If you are operating an online presence or business, and you haven't looked at your search engine optimisation strategies lately (or ever), then you are probably losing out on serious amounts of online traffic due to poor optimisation!
A collective of digital marketers have come together, and compiled what they believe to be the most important aspects of your SEO strategies in 2016, along with some great online tools for you to do your own in depth research to truly understand your target audience.
From long-tail keywords, keyword density and combinations; to curating quality content with fresh pieces and guest blogging; to the powerful influence of mobile devices on SEO, this handy infographic could be just the tool you need to get your strategies in place for a successful year.
This Infographic was originally published by Dilate Digital.
This Infographic was originally published by Dilate Digital.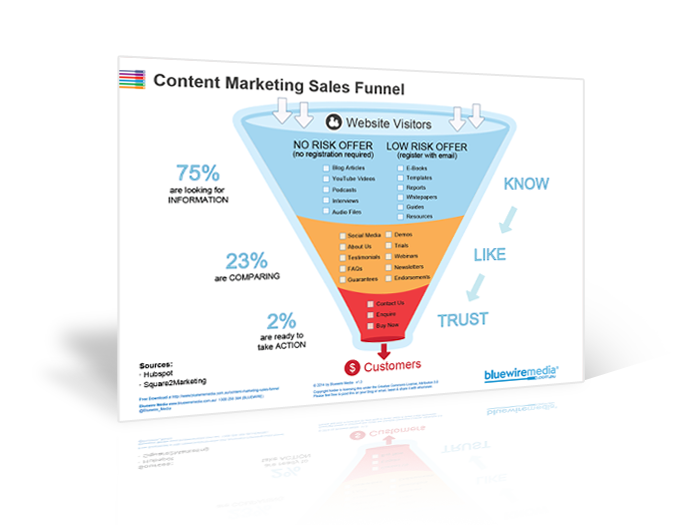 Content Marketing Sales Funnel
Your content marketing sales funnel is all about getting people to know, like and trust you by nurturing them with the right information at the right time.