3 Tips for Better Public Speaking Presentations [#105]
Updated on November 9th, 2019
[Anzac Square, Brisbane, Queensland, Australia]
QUESTION: "What are some tips to better at public speaking presentations?"
Learn to love public speaking and presentations at conferences, meetings, workshops and boardrooms!
Develop the skills to get better at all types of public speaking presentations
TRANSCRIPT:
The question I want to address today is some simple tips to be better at public speaking presentations. Now, these are simple, but these are the most effective.
TIP #1: Practise, practise, practise (for confident and painless presentations)
Number one, practise. This is hands down the only way to deliver a really good presentation. Every time you practise it, you'll get better. Every time you practise it, you'll be more confident. And while some people think that they rise to the occasion, really what happens on the day is you fall to your level of preparation. So if you've given the talk in front of a mirror, to friends, whilst walking your dog, if you've given it 10 or 20 times, you are going to deliver a much better presentation than if you wing it and think you're going to rise to the occasion.
TIP #2: Know your first and last 60 secs.
Tip number two is to actually know your first 60 seconds and your last 60 seconds off by heart. Practise the first minute and the last minute more than you practise the rest of the presentation. This way, you start strong and you get through the nerves because you're very confident about what you're going to say, and finish strong. The first 60 and the last 60 seconds are the most important.
TIP #3: Weave in storytelling techniques for electrifying & effective presentations!
Third tip to give a really good public presentation is to actually weave in three to five stories that you know really well and tie them back to the point you're making or the topic that you're talking about. But when we tell stories that we've told many times before and that we're confident about delivering, and they're personal anecdotes, and they're interesting, then this makes it much more powerful because you're confident delivering it, but secondly, they're stories that typically the audience are going to relate to and it's going to resonate with them.
That's a wrap.
So if you can practise, practise, practise, if you can know your first 60 seconds and last 60 seconds, and finally, if you can weave in three to five stories that you've told many times that you can relate back to your topic, you're going to give a fantastic presentation. I hope that helps.   My name is Adam Franklin.  See you later.
Follow these tips and avoid the FEAR and common mistakes that KILL a public speaking presentation!
MY MARKETING METHODOLOGY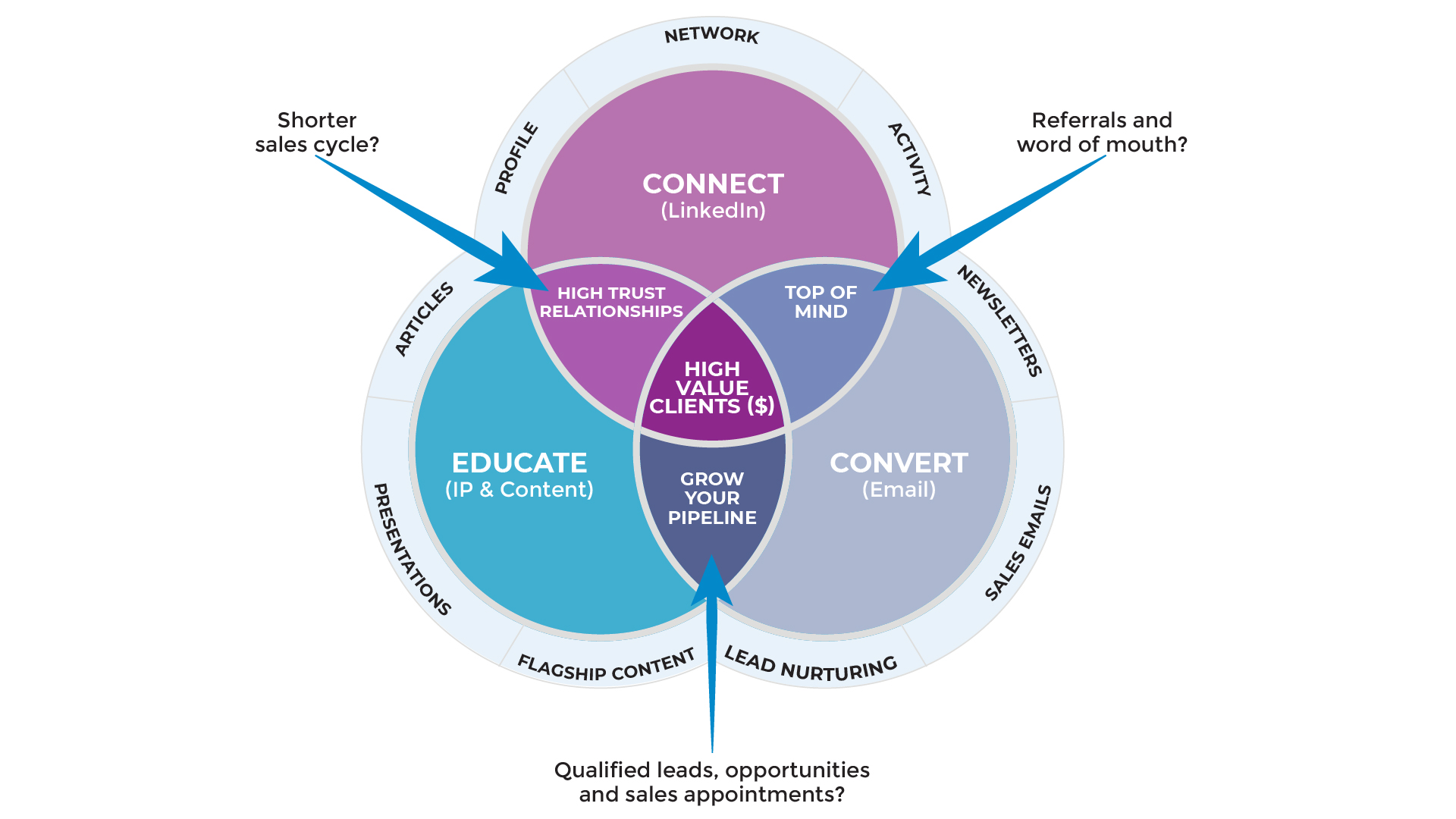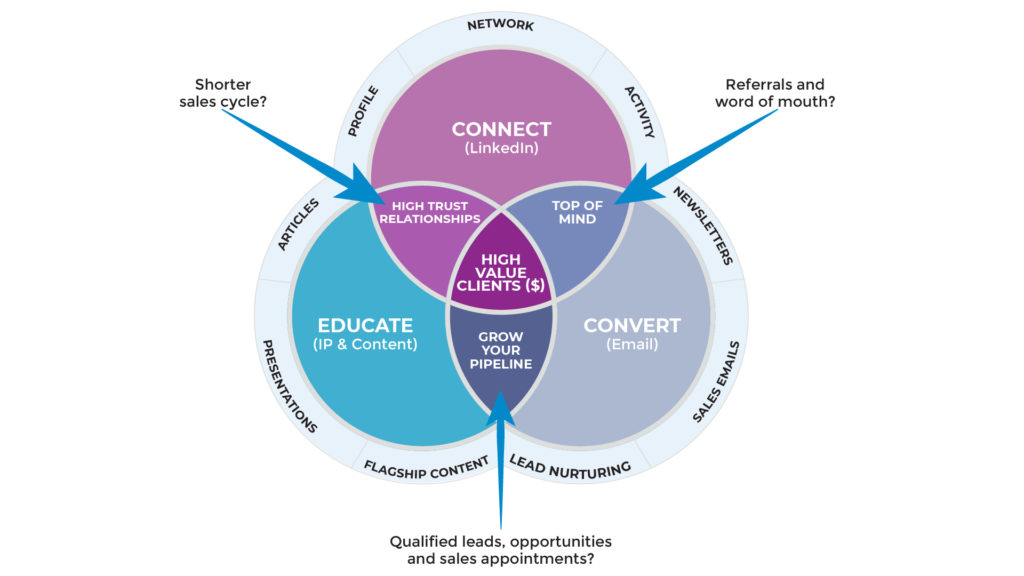 PS. When you're ready, here are 5 ways help
consultants & advisors

grow:

1. Web Strategy Planning Template (PDF). Our flagship 1-page tool we co-created with David Meerman Scott. It's been downloaded over 1 million times and featured on Forbes.

2. Read a free chapter from our book: Web Marketing That Works --- an Amazon #1 best seller.

3. Join my private invitation-only group on Facebook. Get to know us better and hang out with 1700+ peers.

4. Watch my pitch-free 17 min 'LinkedIn Crash Course for Consultants' and get 10 PDF Guides when you register.

5. Work with us direct  DM the word "INTERESTED" to us via  Messenger and we'll suggest how I can help.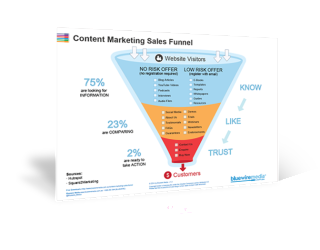 Content Marketing Sales Funnel
Your content marketing sales funnel is all about getting people to know, like and trust you by nurturing them with the right information at the right time.