Changing a 50 year old business model using Social Media
Updated on November 26th, 2019
This is a guest blog post by social media professional Carl Mogridge about changing 50 year old business model.
*****************************************************************
Changing a 50 year old business model
So your company's business model is 50 years old, turns over more than US $8.4 billion annually, then along comes social media.
Do you start using a technology that is new just because it's cool?

Or do you embrace it and show people the that social media can build you a faster more effective business online?
If Australia is the "lucky country" then Amway certainly is the corporate equivalent.
Amway's 50 year old business model was built on connecting, sharing and building strong communities to sell products based on peer recommendations so social media has become a natural progression for the direct selling giant.
Origins – 50 years ago
The company has certainly come a long way since its creation back in 1959, today the direct selling giant turns over US $8.4 billion, however with the introduction of technology, in particular social media, the company has begun massive changes in how it communicates with their 3.5 million independent business owners worldwide.
Australia has been leading the charge in terms of innovation and creativity in the social media space with a major presence on Facebook, Twitter, You Tube and numerous Blogs.
As Amway's Digital Marketing and Social Media Advisor, I believe that,
"Social media is like a turbo charger to your car, you still need the wheels, the tires and the gears but it will help you get there faster. Social Media is the new word of mouth".
Social media for 50 year old business model
Social media played a vital role in the Amway Achievers 2010 trip to Hamilton Island. Almost 500 top Amway business owners were invited on a business trip where they were introduced to a fictional character called Zac.
Zac was placed around Hamilton Island where Amway business owners could take a photo with him with a $500 reward for the most creative photo. For Amway this was a great ice breaking exercise to show people not only the power of social media but also to have fun and embrace such platforms for their businesses.  You can check out the entries on Facebook!
Due to the success of Zac, Amway have offered a $5,000 cash prize for anyone who can create the most innovative video which includes the Zac character. This idea promotes the use of social media through Amway's distribution networks, and more importantly helps create a more vibrant and connected community online.  Check out Amway's 
Social Media Hub
for all the details.

About the Author:
Carl Mogridge is currently the Digital Marketing and Social Media Advisor for Amway Australia and New Zealand.
He is responsible for implementing digital marketing and social media strategies, he also trains thousands of independent business owners on how to best use social media for their businesses.
Follow @carl_mogridge on Twitter.
BLUEWIRE MARKETING METHODOLOGY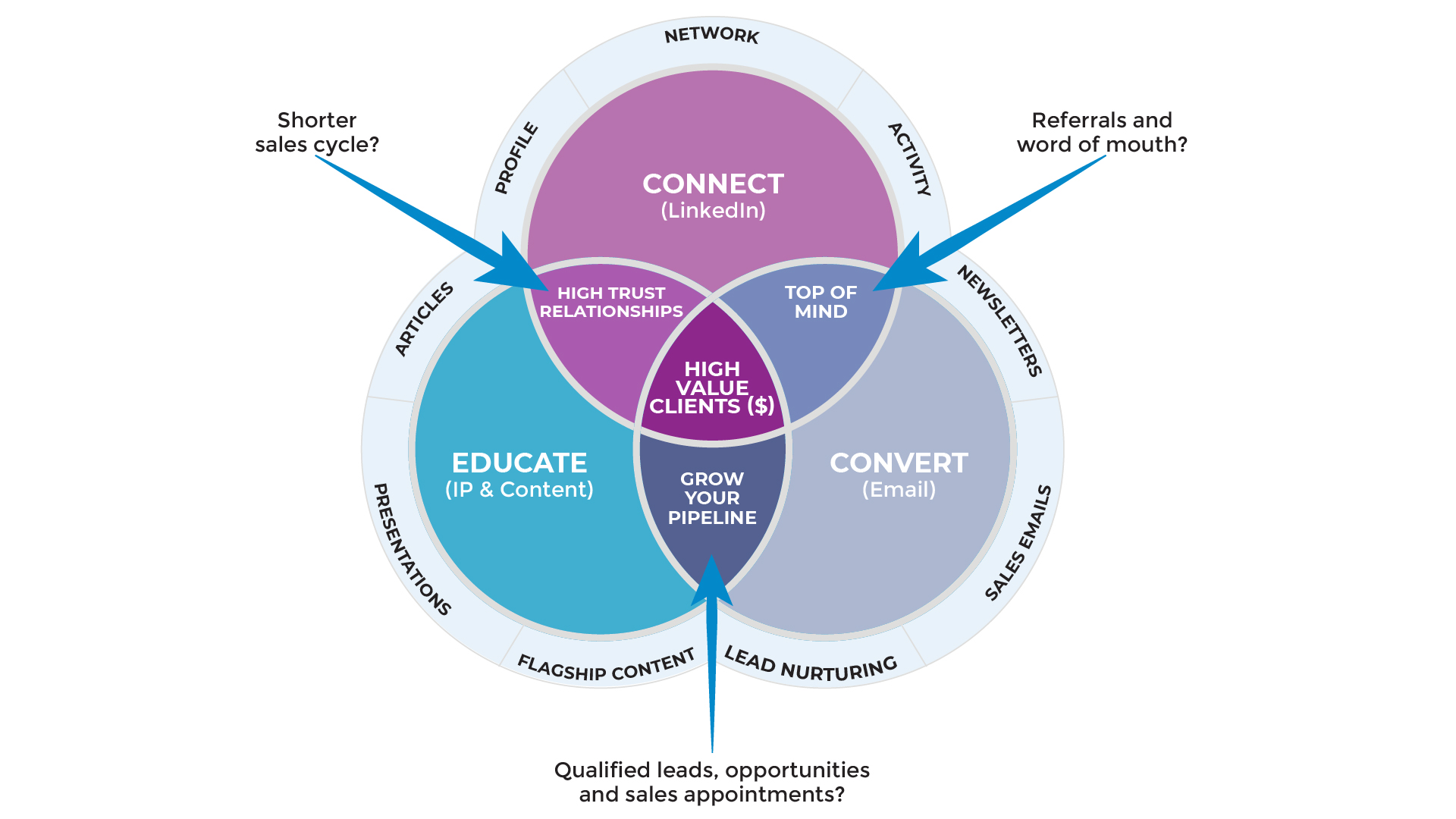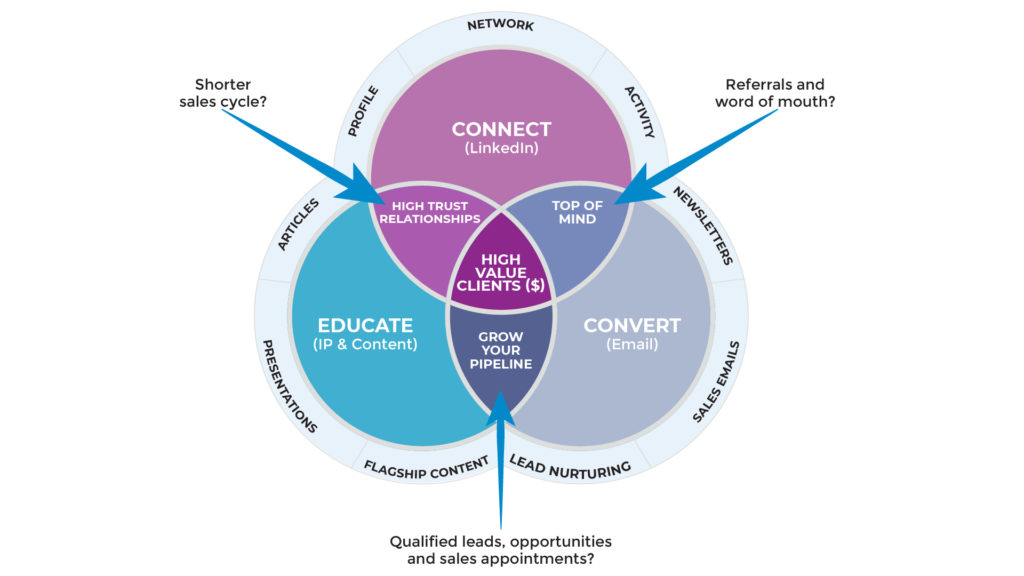 PS. When you're ready, here are 6 ways we help
consultants & advisors

grow:

1. Web Strategy Planning Template (PDF). Our flagship 1-page tool we co-created with David Meerman Scott. It's been downloaded over 1 million times and featured on Forbes.

2. Read a free chapter from our book. Web Marketing That Works --- an Amazon #1 best seller.

3. Join the private group on Facebook. Access free training resources, and hang out with 2,300+ peers.

4. Discover your marketing score. Take the 40 point Marketing Scorecard (in < 6mins) and get a customised report.

5. DIY for $7. Get the Complete 50+ Script Library for connecting with people to winning clients.

6. Let's brainstorm how to fill your marketing funnel.

DM the word "INTERESTED"

via Messenger

 or 

book a 20 min slot to talk

 on Zoom.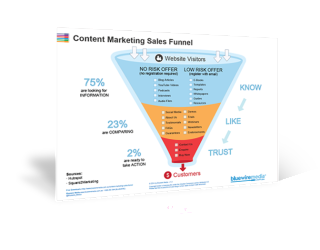 Content Marketing Sales Funnel
Your content marketing sales funnel is all about getting people to know, like and trust you by nurturing them with the right information at the right time.