WMTW 099: Chris Adams on Storytelling, Content Creation and Giving Power to Your Clients [Podcast]
Podcast: Play in new window | Download
Subscribe: RSS
Updated on January 4th, 2017
"Make your customers the hero of their own story." Chris Adams (Tweet this)
In this episode I speak to Chris Adams about storytelling, creating content and making your customers the hero of their own story.
Show-notes:
Key points
Chris started his career as a writer for a TV show which eventually led him to discovering the internet.
He built and developed businesses online in his early years.
Started working with Facebook in 2006.
Chris' tips on creating content

Do not forget the basics – Storytelling.
Get your brand to become a verb.
Marketing is making that story believable.

Marketers should build structures to create an appealing story.
Give the power to your customers.
Get in touch with Chris
Did you like this podcast? 
If you liked this podcast, please click to tweet this show >>
Subscribe
We would love you to subscribe to Web Marketing That Works and please leave your honest reviews via:
Stitcher radio
iTunes
SoundCloud
Bonus 33 Free Templates 
Download the 33 free templates from our new book.
Or order the book online: Web Marketing That Works: Confessions from the Marketing Trenches (Wiley 2014).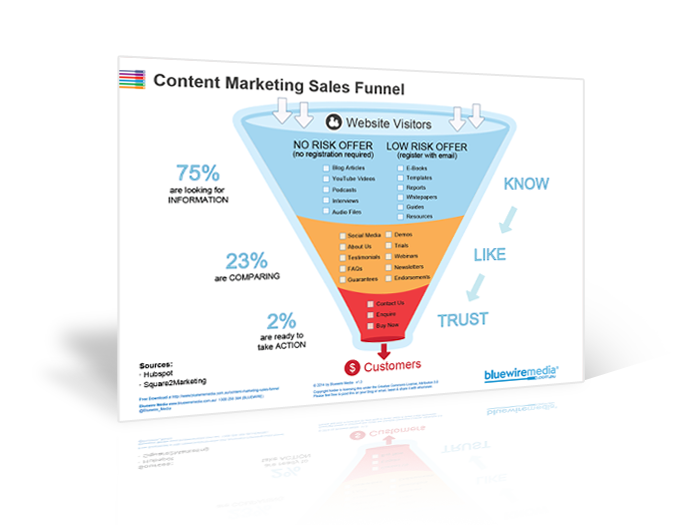 Content Marketing Sales Funnel
Your content marketing sales funnel is all about getting people to know, like and trust you by nurturing them with the right information at the right time.