Conference marketing: My US trip to Social Media Marketing World and a mastermind
Updated on March 26th, 2015
As I waited in the Sydney airport I recorded this short video to share the plan for my trip to San Diego for Social Media Marketing World and to Chicago for a private mastermind that Danny Iny is organising.
Conference Marketing (really it's relationship building):
For Toby and me, the goal of conferences is more about the relationships and networking than it is about the content. I absolutely love the content and it helps keep me on top of what the best in the world are doing, but at the end of the day you watch most of the keynote speakers on YouTube for free.
At a conference you real value is that you can meet the speakers, organisers and other people involved and get to know them.
Speaking goals:
One of my goals for 2015 and beyond is to do more speaking in the US so one of my objectives will be to learn more about how people have achieved that. I also love to connect with fellow web marketing people so I've lined up (or accepted) meetings, dinners and party invite with a bunch of people, so it should make for some fun and productive times. I've also packed some Aussie souvenirs like little koalas, Tim Tams and mini Bundy rum bottles to give as gifts to people to hopefully be a little bit memorable!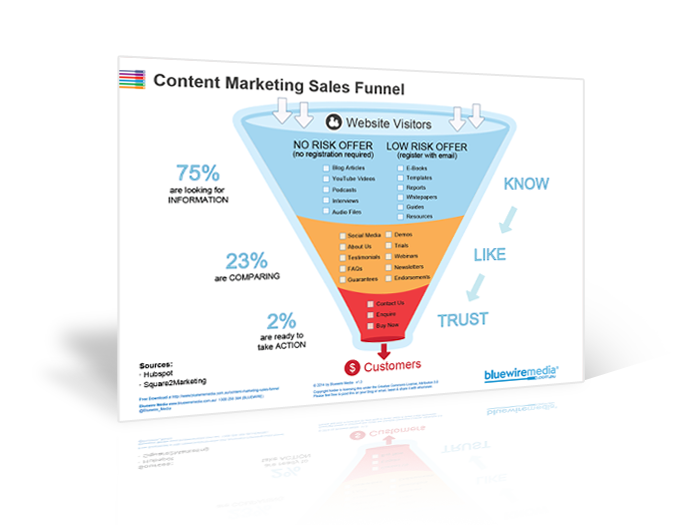 Content Marketing Sales Funnel
Your content marketing sales funnel is all about getting people to know, like and trust you by nurturing them with the right information at the right time.