Conference tip: arrive early to meet people (and be a tourist)
I'm over in San Diego for Social Media Marketing World and I've arrived 4 days early so that I can overcome jet lag, see the wonderful city and meet people in person (who I've connected with beforehand).
Conference tip:
Take the time to enjoy what the city has to offer. I like to hire a bike or go for a run to get some exercise and to really get a feel for the city.  If you're also in San Diego, drop me a line and we can catch up at SMMW15.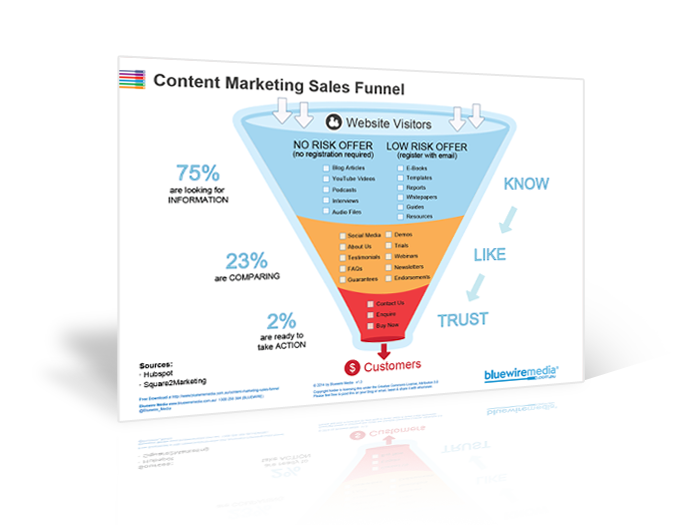 Content Marketing Sales Funnel
Your content marketing sales funnel is all about getting people to know, like and trust you by nurturing them with the right information at the right time.