Who do I connect with LinkedIn? [#78]
Updated on November 2nd, 2019
[Cairns, Queensland, Australia]
This is a common question!
VIDEO: Who do I connect with on LinkedIn?
My philosophy is that every client, every business contact and even every friend was a stranger, once. Then we meet for the first time and we develop the relationship from there. So on LinkedIn, I encourage you to be open to connecting with new people, especially if you like what they do, if you have mutual friends or if they are in a related industry or city to you.
You shouldn't connect with 'everyone' but keep in mind that every stranger now could be a future friend, colleague or client.
My free PDF Guide provides a useful framework to follow.  You may also like the [Infographic] LinkedIn Connection Guide
TRANSCRIPT: Who do I connect with LinkedIn?
Hi, it's Adam Franklin and I'm up in Cairns for my LinkedIn Accelerator Workshop.
One of the questions I'm asked by attendees is how do you decide who to connect with and whose connections to accept?
Because we've often got a inbox full of connection requests, many of whom we don't know, many of whom haven't left a note explaining why we should connect with them.
It's an interesting question.
You don't want to necessarily accept everybody because that's not reflective of your real network, but at the same time, you need to remember that every business contact that you've got now, every friend you've got now was a stranger once and then you met them and then you developed that relationship from there.
It's a balancing act and there's no right and wrong. It's got to fit comfortably with you.
My rule of thumb is if I know them, I'll accept their connection request and I'll connect with them directly.
If it's somebody who has interacted with my content, whether it's my blog or these videos, I know these get exposure to people in my second and third degree networks, if people leave a comment, then I will connect with those people because they've actively interacted with my content.
MY MARKETING METHODOLOGY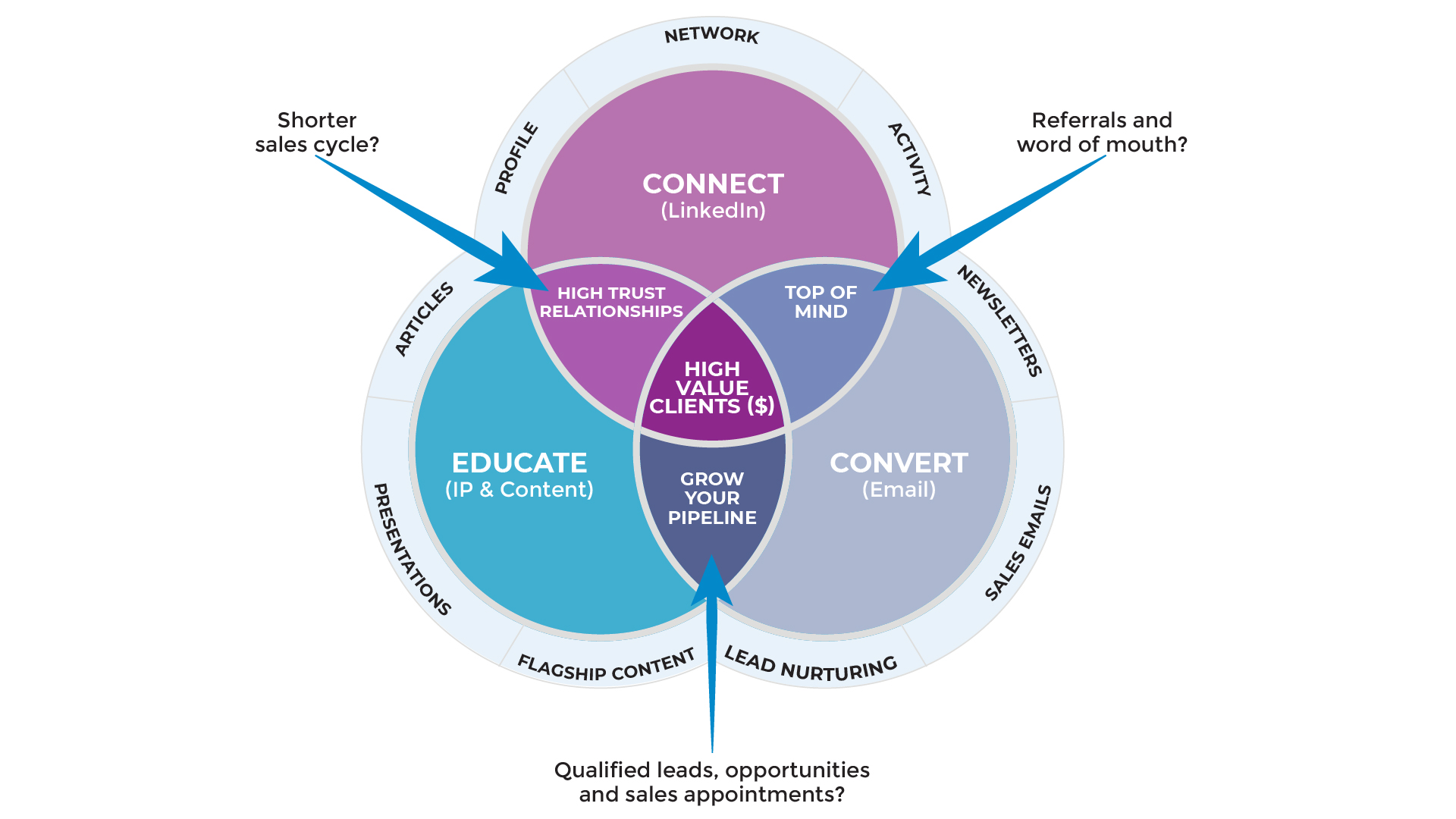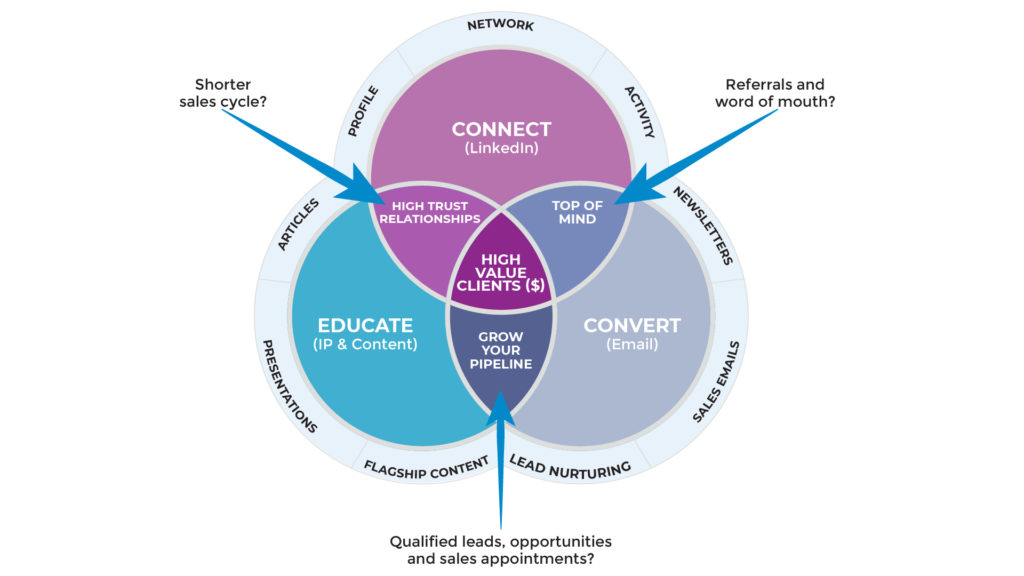 PS. When you're ready, here are 6 ways we help
consultants & advisors

grow:

1. Web Strategy Planning Template (PDF). Our flagship 1-page tool we co-created with David Meerman Scott. It's been downloaded over 1 million times and featured on Forbes.

2. Read a free chapter from our book. Web Marketing That Works --- an Amazon #1 best seller.

3. Join the private group on Facebook. Access free training resources, and hang out with 2,300+ peers.

4. Discover your marketing score. Take the 40 point Marketing Scorecard (in < 6mins) and get a customised report.

5. DIY for $7. Get the Complete 50+ Script Library for connecting with people to winning clients.

6. Let's brainstorm how to fill your marketing funnel.

DM the word "INTERESTED"

via Messenger

 or 

book a 20 min slot to talk

 on Zoom.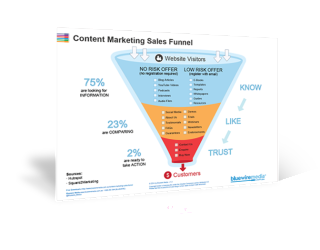 Content Marketing Sales Funnel
Your content marketing sales funnel is all about getting people to know, like and trust you by nurturing them with the right information at the right time.