WMTW 102: Dan Norris "Content Machine" [Podcast]
Podcast: Play in new window | Download
Subscribe: RSS
"Build quality content, market, publish and attract people." Dan Norris (Tweet this)
In this episode I interview Dan Norris for the third time on the podcast. He talks about his new book "Content Machine" and how to grow your business with content marketing.
Show-notes:
Key points
Dan has a new book titled "Content Machine", a book talking about how to grow your business with content marketing.
Scale your content marketing by hiring a content manager.
Figure out what good content is for your audience.
Getting guest bloggers is a great way to expand your content marketing.
Social media groups offer free peer to peer content marketing.
Create a team that manages and creates for you, free up your time to do the important things.
Speaking and presenting are the in-person type of content marketing.
Getting started on something is a big turning point.
Links mentioned
Get in touch with Dan
Did you like this podcast?
If you liked this podcast, please click to tweet this show >>
Subscribe
We would love you to subscribe to Web Marketing That Works and please leave your honest reviews via:
Stitcher radio
iTunes
SoundCloud
Bonus 33 Free Templates
Download the 33 free templates from our new book.
Or order the book online: Web Marketing That Works: Confessions from the Marketing Trenches (Wiley 2014).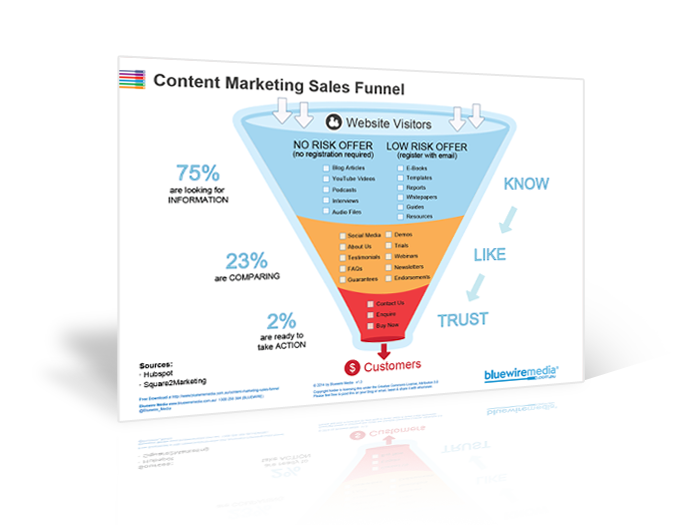 Content Marketing Sales Funnel
Your content marketing sales funnel is all about getting people to know, like and trust you by nurturing them with the right information at the right time.