Why you need a Digital Footprint [#12]
Updated on September 28th, 2019
[Cafe Eighty Six, Rosalie, Brisbane]
If you don't have a digital footprint, people won't know if you are legit and it will be very difficult for people to trust you.
The easy solution at a bare minimum is get your LinkedIn Profile up to speed because that is what is most likely to show up first on a Google Search.
VIDEO – Digital Footprint
TRANSCRIPT
Morning folks, Adam Franklin here. I've just finished my morning run, in fact, a morning run. When I say my morning run, it kind of implies I do it regularly and I may well. I intend to but this is actually my first run of the season, if you like. It's just turned spring, no, it turned autumn. So there's a drop in the temperature that feels really nice but also I'm out running longer today.
But, anyway, my story today relates to a podcast I was listening to and it's unrelated to marketing but it's a podcast called Who the Hell is Hamish? And it tracks this con man, essentially, a fraudster in the eastern suburbs of Sydney which is where I used to live before I moved back up to Brisbane.
Anyway, there was one really important thing that they said on that show that did relate to marketing and that was, if your digital footprint is invisible, then something is wrong. Or there's got to be a very good reason why that's the case. I can think of very few reasons. One, maybe you're a spy or two, you do undercover work.
Why you need a digital footprint
But really, if you've got a digital footprint or you don't have a digital footprint, I should say, that's going to set off alarm bells to most people. So at the very least, get your LinkedIn up to date, have a social media presence, basically, or Instagram or something like that. I mean, maybe not. Maybe just LinkedIn's enough, but some digital presence so that when people look you up, you're there and alarm bells don't go off and they don't get scared off by the fact that you're invisible online. Because that will repel a lot of people.
It's very hard to trust someone who's invisible online and they don't trust you, they're not going to buy from you which means that if you don't have a digital presence, you may not even be aware of how many people or how many opportunities you've missed by not being visible online.
That's it from me today. Take care. See you in the next video.
100 videos in 100 days. Want more?
This is part of my 100 videos in 100 days challenge.   For all my videos, join my Facebook page
MY MARKETING METHODOLOGY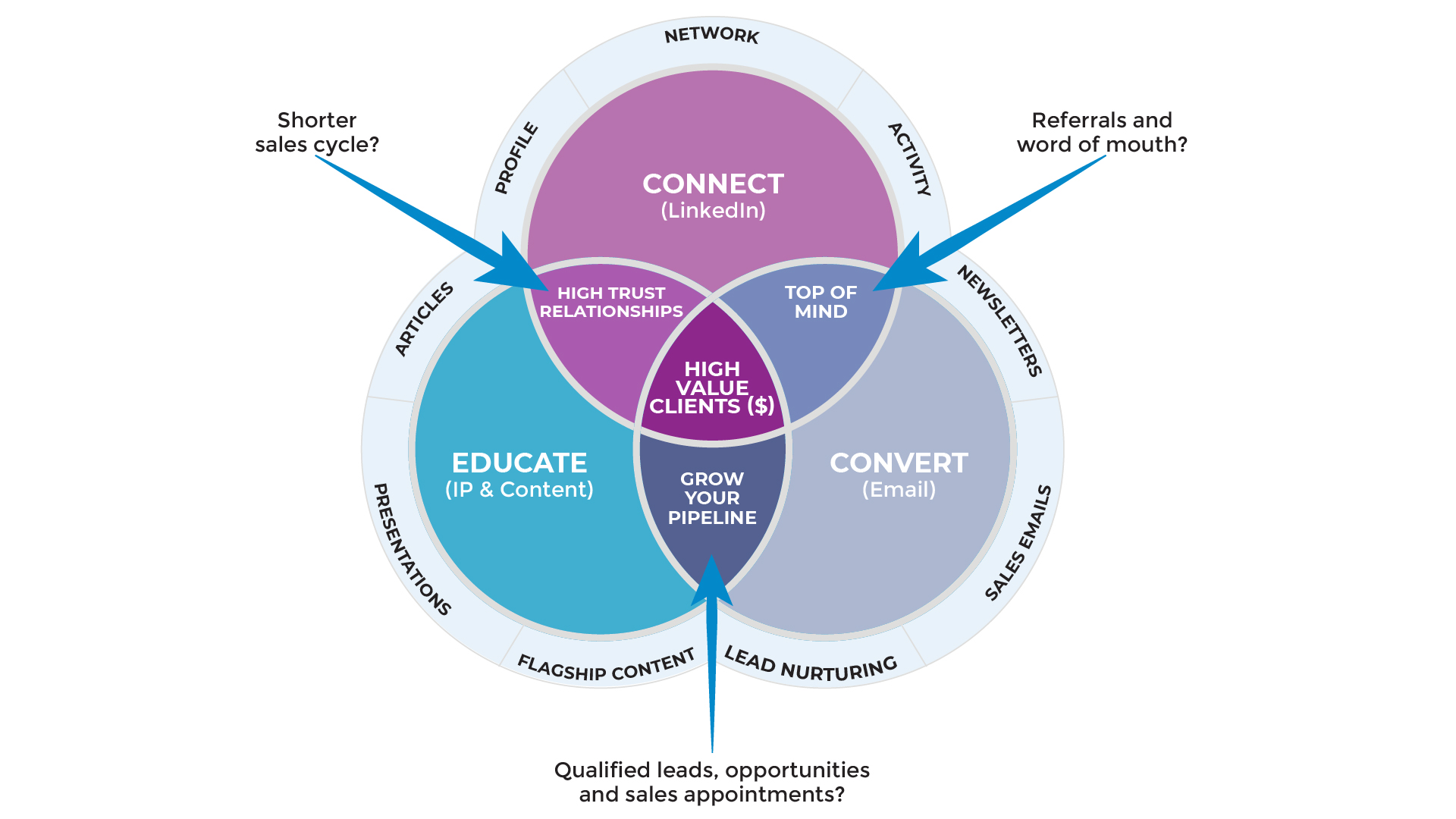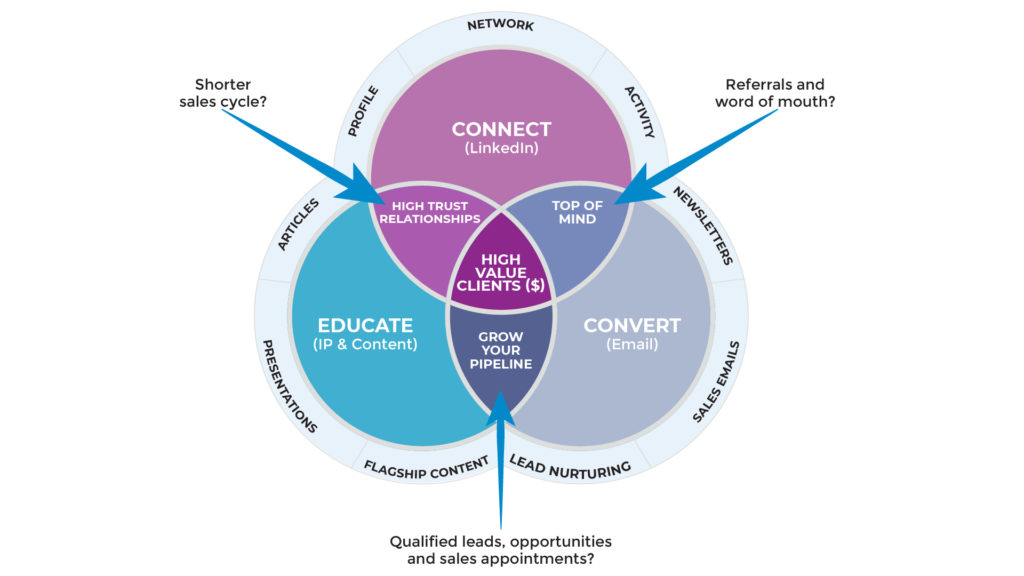 PS. When you're ready, here are 6 ways we help
consultants & advisors

grow:

1. Web Strategy Planning Template (PDF). Our flagship 1-page tool we co-created with David Meerman Scott. It's been downloaded over 1 million times and featured on Forbes.

2. Read a free chapter from our book. Web Marketing That Works --- an Amazon #1 best seller.

3. Join the private group on Facebook. Access free training resources, and hang out with 2,300+ peers.

4. Discover your marketing score. Take the 40 point Marketing Scorecard (in < 6mins) and get a customised report.

5. DIY for $7. Get the Complete 50+ Script Library for connecting with people to winning clients.

6. Let's brainstorm how to fill your marketing funnel.

DM the word "INTERESTED"

via Messenger

 or 

book a 20 min slot to talk

 on Zoom.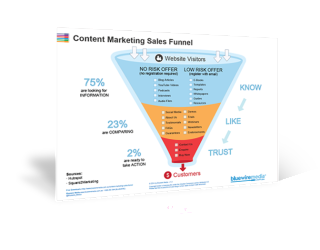 Content Marketing Sales Funnel
Your content marketing sales funnel is all about getting people to know, like and trust you by nurturing them with the right information at the right time.