Can digital marketing be automated? [#66]
Updated on October 24th, 2019
[Brisbane CBD, Queensland, Australia]
I'm often asked, "Can (and should) digital marketing be automated?" Here's my take.
VIDEO: Can digital marketing be automated?
TRANSCRIPT:
G'day folks. The question today is can digital marketing be automated?
The short answer is yes, but the second part is should it be?
Some parts should be automated, some parts shouldn't.
I think there's a lot of opportunity obviously to automate the basic stuff, like if I do an email broadcast to my 30,000 subscribers I'm going to do that manually one by one. I'm going to use an email marketing software platform to automatically send it off.
Some things be automated with software
Same deal when people sign up for something that I'm giving away on my website. They receive an email each day for seven days as part of my welcome sequence —  that's automated!   It's not me doing it to 100 people each and every day. Those types of things, yes, it's a no brainer, you should automate.
You shouldn't automate or outsource relationships
By the same token, you shouldn't be looking to automate or use bots or outsource the relationship building side of digital marketing. If you're reaching out to people and you're starting conversations then oftentimes it's best if it's you. Oftentimes the personal touch can have the biggest impact. It's obvious if it's a personal touch, it's got a personalised message.
Only you know the people in your network, only you know the stuff that's in your head.
You can be very personalised and very meaningful by doing some of the manual stuff.
You can automate some parts (…. just not relationships)
So, yes, some stuff can be automated, some stuff I think there's magic in the fact that it is manual and you can provide that personal touch.
I hope that's helped on the question of can digital marketing be automated. Cheers.
MY MARKETING METHODOLOGY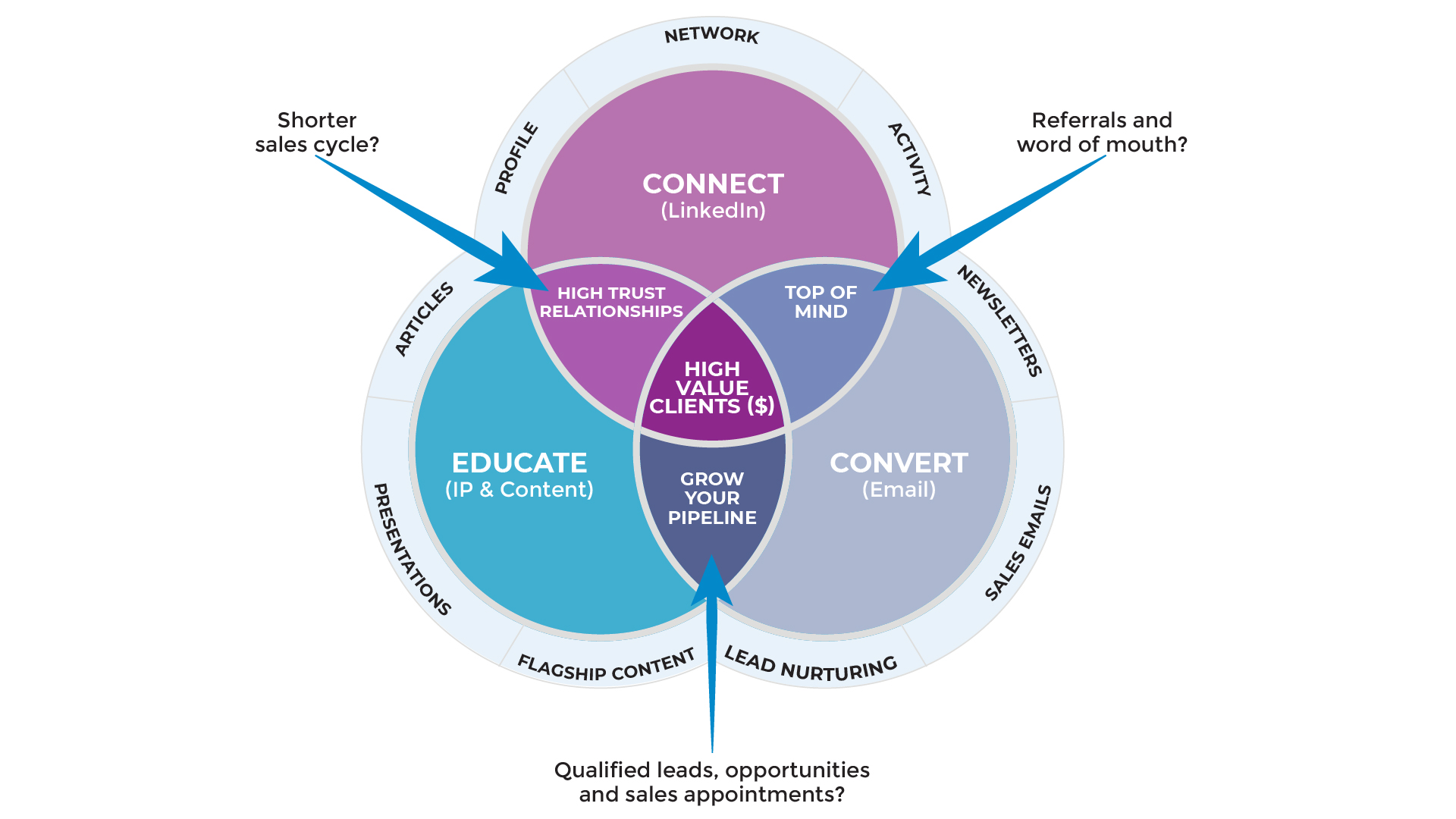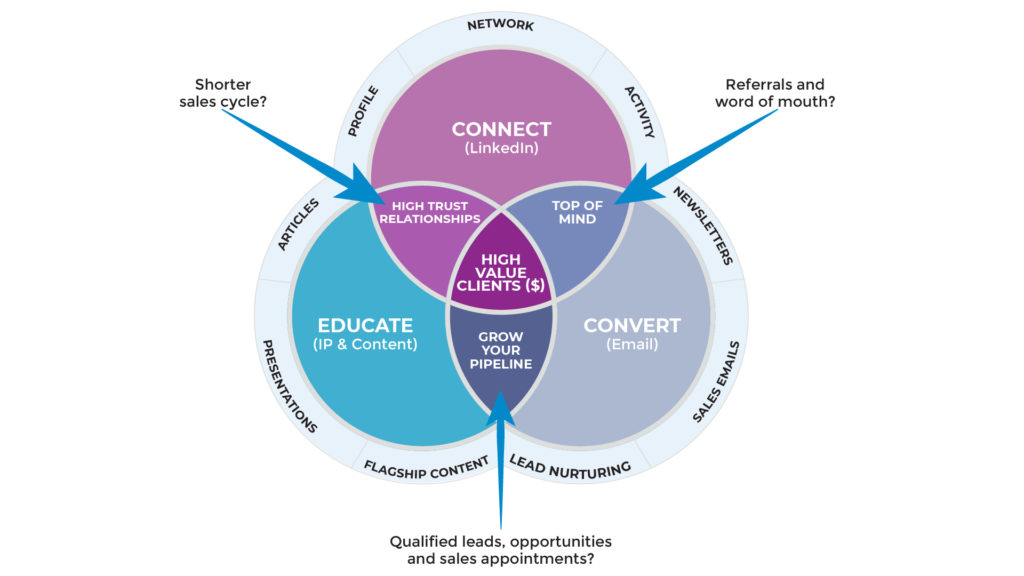 PS. When you're ready, here are 6 ways we help
consultants & advisors

grow:

1. Web Strategy Planning Template (PDF). Our flagship 1-page tool we co-created with David Meerman Scott. It's been downloaded over 1 million times and featured on Forbes.

2. Read a free chapter from our book. Web Marketing That Works --- an Amazon #1 best seller.

3. Join the private group on Facebook. Access free training resources, and hang out with 2,300+ peers.

4. Discover your marketing score. Take the 40 point Marketing Scorecard (in < 6mins) and get a customised report.

5. DIY for $7. Get the Complete 50+ Script Library for connecting with people to winning clients.

6. Let's brainstorm how to fill your marketing funnel.

DM the word "INTERESTED"

via Messenger

 or 

book a 20 min slot to talk

 on Zoom.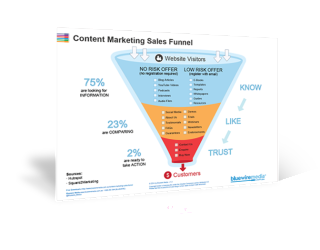 Content Marketing Sales Funnel
Your content marketing sales funnel is all about getting people to know, like and trust you by nurturing them with the right information at the right time.