Email List Growth Tips – from Content Marketing World 2017
Updated on October 21st, 2017
Here is my Facebook Live update from Content Marketing World.
As many Bluewire News readers know, I've had the goal to speak at Content Marketing World for many years.  I've wanted to build up to speak at a proper, big US conference, and whilst you never feel "ready", I felt as ready as I'd ever be, so I was thrilled when I was accepted.
Here are a few of the tips I shared in my session called: List Building Tips: 14 Lessons from 4 Millions Subscribers
1. Start simple with a lead magnet
2. Go large with an Online Summit or Giveaway/Contest but make sure the prizes and content is super relevant and useful to the audience you want t to attract.
Also, remember to get your ticket to our Digital Marketing One Day Doing Workshop on Thursday 5th October 2017.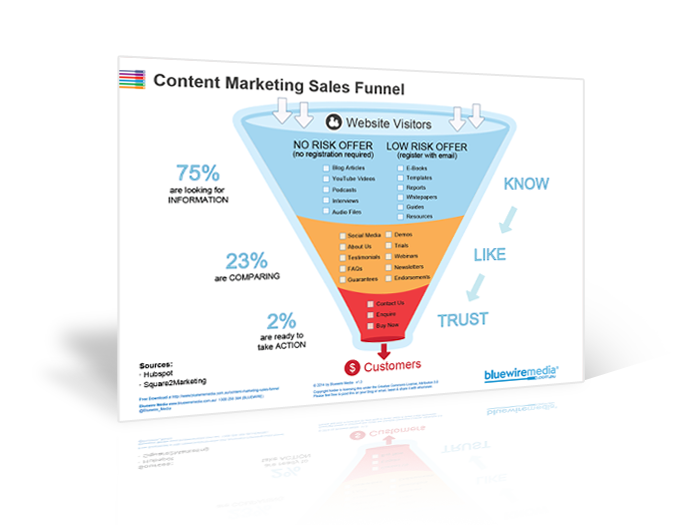 Content Marketing Sales Funnel
Your content marketing sales funnel is all about getting people to know, like and trust you by nurturing them with the right information at the right time.