This event has already happened. To view upcoming events, go to the Events page.
Updated on March 12th, 2020
5.30pm on Wed 18th March 2020 [BRISBANE]
EVENT DATE: 5.30pm – 8pm on Wednesday 18th March 2020
With Adam Franklin will run at Marriott Hotel in Brisbane, Australia.
Your invitation: Digital Marketing for Consultants
What you're in for.
2 hour workshop on how to win high-value clients via digital marketing. It includes canapès and networking drinks,.
We'll cover LinkedIn, content marketing and email sales funnels that you can implement in your consulting business.
The masterclass is hosted by #1 bestselling author Adam Franklin, CEO of Bluewire Media.
We cover the basics but also dive into advanced strategies that effective at helping you win high-value clients.
In this 2 Hour Live Workshop you'll learn:
How to use LinkedIn to identify your ideal future clients (and see how much money is on the table).
How to connect with people in your 1st, 2nd and 3rd degree network on LinkedIn.
Unpack your knowledge & IP and convert it into content.
How to leverage email marketing to shake the tree and allow prospects to 'raise their hand'.
Who is this for?
As the name suggest this Digital Marketing for Consultant is for self-employed or corporate consultants, coaches, professional advisors, and service business professionals who work with high-value clients.
How much is it?
General Tickets: $99 (inc GST)
2 hour workshop, canapès and networking drinks
VIP Tickets: $149 (inc GST)
VIP ticket includes, a signed copy of Web Marketing That Works, LinkedIn Accelerator Online Course (worth $149), and preferred seating.
On The Door: $149 (inc GST)
Pay on the night.
Register
If you'd like to organise a payment via EFT, or if you're having any issues with PayPal, give us a call on 0424 329 132 and we'll help you out.
Register
If you'd like to organise a payment via EFT, or if you're having any issues with PayPal, give us a call on 0424 329 132 and we'll help you out.
TESTIMONIALS:
"Adam knows his subject and is a great communicator!  If you want the rubber to hit the road on LinkedIn, get on board!"
~ John Broadbent,
Realise Potential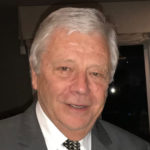 "Adam once again exceeded my expectations with his brilliant content and comprehensive delivery of complex issues in an easy to understand manner."
~ Mike O'Shea,
Web Strategies Australia.
Meet your host, Adam Franklin.
Adam Franklin are the author of Web Marketing That Works — an Amazon #1 best seller.   He is a professional speaker andCEO of marketing firm Bluewire Media.

His Bluewire Media blog was Australia's #1 business blog, his podcast was named #9 top marketing podcast by Entrepreneur and he was named #7 LinkedIn Expert (Asia Pacific).
Adam's work has featured in Forbes, Entrepreneur, The Australian, Sydney Morning Herald and the Huffington Post. The free Web Strategy Planning Template which has been seen by hundreds of thousands of marketers worldwide, and their weekly 'Bluewire News' email goes out to over 32,000 business owners worldwide.

Adam Franklin
CEO at Bluewire Media
Connect with Adam on LinkedIn
Testimonials
"Adam's style is great. He shares his extensive knowledge, experience and understanding rather than 'telling us'.  He managed a diverse group with skill and respect, which was appreciated and resulted in open and frank sharing from the cohort."
~ Philip Barnes,
CFO Insight
"Usually these types of workshops tend to be fluffy or a day long sales pitch, but this one was not like that at all. Really great tips for setting up the foundations of LinkedIn.  The strategies for building and nurturing your network have benefits that actually reach beyond LinkedIn."
~ Chris Dwyer,
Vision 6.
"Facebook sucks. LinkedIn is the place for serious people but you need to know what you are doing. Adam is THE person to teach you."
~ Peter Gjersoe,
GjeneSys.
Register
If you'd like to organise a payment via EFT, or if you're having any issues with PayPal, give us a call on 0424 329 132 and we'll help you out.
Past Workshop Photos
Bring along
The workshop will be conducted in a collaborative classroom. Please bring our own notebook. If you would like to bring a laptop or iPad, please feel welcome to do so.
"Adam's an engaging speaker. He connected with everybody in the room. I was able to walk out with some great actionable tips for LinkedIn."
~ Jeff Ruffino,
Local Visibility
"Adam presented clear and actionable information which I could implement straight away. I now have a more in depth understanding of how LinkedIn can be especially helpful with any business."
~ Bruce Stark,
Ortho-Bionomy
"Thank you Adam for opening the world of LinkedIn up to me. Loved your relaxed friendly style. I now have a strategy to move forward."

~ Jill Morris,



This is the second time I have seen Adam Franklin speak and it was once again brilliant. Today I attended his LinkedIn Accelerator workshop in Cairns and it has really opened my mind up on how I can use LinkedIn for my business. If you think you already know everything about LinkedIn…think again. You need to attend this workshop with Adam Franklin.

~ Tyson Franklin,
Dr Tyson E. Franklin

"I thoroughly enjoyed the LinkedIn Accelerator course that Adam Franklin from Bluewire Media delivered.  I highly recommend Adam and the Bluewire team to anyone who is interested in utilising Linkedin to its full potential."

~Melissa Pyne,
Australian Sustainable Energy
I look forward to seeing you at my "Digital Marketing for Consultants" Masterclass
Register
If you'd like to organise a payment via EFT, or if you're having any issues with PayPal, give us a call on 0424 329 132 and we'll help you out.
What do you think?
Terms and Conditions
By purchasing a ticket to the Workshop, Attendees agree to these Terms and Conditions, which forms the contract between the Attendee and Bluewire Media Pty Ltd ACN 115 735 192 (Event Organiser).
1.1 Event inclusions
Your ticket to the Event includes:
Attendance at all sessions as per the Agenda;
Materials as provided by the speaker; and all other inclusions as described on the invite.
1.2 Refunds
Full refund will be given if you cancel more than 7 business days prior to the event. Please notify the event organiser.
Attendees may transfer their ticket to another person so long as they notify the Event Organiser before the Event of the information about the person who is attending in your place.
If Attendees do not attend the Event, they are not entitled to the money-back guarantee.
If Attendees do not find the Event valuable, you are entitled to a full refund. Please let the Event Organiser know within 24 hours after the event.
1.3 Event cancellation and changes
The Event Organiser reserves the right to cancel the Event if necessary for whatever reason at its sole discretion. If the Event is cancelled, the Event Organiser will refund the Attendee's Attendance Fees within seven (7) days of being notified of the cancellation. At least three (3) days notice of the cancellation will be provided to attendees if the Event is cancelled.
If an Attendee is unable to attend the Event, they may transfer the ticket to another person, providing the Attendee notifies the Event Organiser with the substitutes full contact details before the Event starts.
The Event Organiser reserves the right to make changes to the Event schedule, substitute speakers on the day of the Event or make any other changes that it deems to be necessary.
1.4 Intellectual Property
Each of the speakers owns the Intellectual Property in the materials they present at the Event. Please refrain from directly infringing the Speakers Intellectual Property. If in doubt, please ask.
Unless advises otherwise, Attendees are provided with a limited licence to use the materials for their own use. Attendees must not:
make any recordings during the Event without permission from the Speaker;
alter, copy or reproduce any of the Materials unless the materials are available under Creative Commons 3.0
on-sell or supply any of the materials presented without permission.
1.5 Disclaimer
The Event Organiser excludes liability to the fullest extent possible (whether arising in contract or tort (including negligence) or under any statute) for any Consequential Loss suffered by an Attendee in connection with their attendance at the Event.
The Event Organiser limits its liability for breach of warranty under this Agreement, or for a breach of a condition or warranty it cannot lawfully exclude to the extent permitted by law, and is fair and reasonable for Event Organiser to do so, to the cost of the Attendance Fee.
1.6 Privacy
The Event Organiser complies with the National Privacy Principles contained in the Privacy Act 1988 (Cth). Attendees may be required to complete other documentation, such as questionnaires which are necessary to conduct the Event to a professional standard. By purchasing a ticket, Attendees consent to the Event Organiser taking photographs and including their image in future promotional material about similar Events.