How to Execute a Pre-Outreach Campaign to Promote Your Blog Content
Updated on October 14th, 2019
Why pre-outreach campaign is important
A story about a pre-outreach campaign.
Being a diehard Apple fan and a budding entrepreneur, Dan regularly wrote about Apple products for several platforms as a guest blogger.
Dan started his own blog about a year back where he shared reviews about Apple products. He wrote about his first-hand experiences, from unboxing to its functions, features, and more.
He has an ample fan following, and most of the readers are Apple fanatics, who especially love reading his unboxing posts.
It was back in September, 2016 when iPhone 7 was about to hit the market. This time around, Dan aimed to break all his personal records by posting pre-launch posts to create hype and attract maximum number of viewers on the launch date to his iPhone 7 unboxing post.
But to his surprise, it didn't go the way he imagined it at all. The traffic to Dan's blog was just slightly higher than any other day, which left him questioning about where he went wrong or what he missed.
Pre-Outreach Campaign…
Dan came across a blog on Entrepreneur, which gave him a hint about where he might have missed the mark.
Upon researching, he came across a brilliant marketing technique that a majority of bloggers are using to amplify the amount of traffic on their targeted posts.
He learned about pre-outreach, and how it can create anticipation in readers of featured blogs to drive the maximum amount of traffic, and compel viewers to share the post on their social media accounts.
Let's dig deeper into what Dan found, and see why a pre-outreach campaign should be an integral part of everyones blog post promotion process.
Why Pre-Outreach is an Important Part of the Blog Post Promotion Process
Pre-outreach is a pre-release strategy that enables bloggers to promote their posts to a select number of people that are likely to take an interest in them before they are published or even developed.
In other words, when you send the blog post to your target audience in such a way, it creates anticipation and excitement about it. It also builds up interest for your new post in advance.
Content marketers and bloggers use this strategy to set their blog post promotion process into high gear and funnel maximum traffic to their website when their new post is published.
Not only that, the pre-outreach campaign gets you more email subscribers who want to get new content into their inbox before others.  They'll also visit your blog after it is published to comment and share it.
Take the example of Brian Dean from Backlinko who uses email outreach as a part of his "The Skyscraper Technique" and uses it whenever he writes a new blog post to get mindboggling figures.
Alex Chris, the Digital Marketing Manager at Reliablesoft.net, mentions the importance of an outreach strategy in his 10-step formula for perfectly optimised posts.
Let's look at how you can do the same…
4 Ways to Execute Pre-outreach
So how can you execute a pre-outreach campaign for your next blog post?
Search for Relevant Twitter Sharers
To start your pre-outreach campaign, you need to look for Twitter sharers who have tweeted about a similar blog post in the past that relates to your upcoming post's topic. For this purpose, BuzzSumo is a great tool that can help you identify and build a list of potential influencers for your next post.
Let's say you want to develop blog post content that covers best practices for improving online marketing through social media.
You are looking for influencers who are experts in both social media and online marketing to get their opinion on the blog post content before you start developing it.
The first thing you will do is to go to the most shared content tab in the software, and search for the keywords "social media marketing" and "online marketing".
BuzzSumo will come up with a list of most relevant content that ranked high during the past year. You may get in touch with the authors of these posts and share your content idea with them to get their feedback.
Aside from this, BuzzSumo shows metrics for individual posts regarding how they did in terms of backlinks and social shares.
This data allows you to pick out your outreach targets and prioritize only those authors who did great in terms of backlinks and social shares.
Here is an example for how Robbie Richards does his magic on Twitter:
Use Email Hunter for Digging up Email Addresses
Continuing with the same example in the first point, now that you have got yourself a list of Twitter sharers and influencers, you need their email addresses for sharing your content idea.
The first thing you should do is to look at their Twitter profile and search for any website links. If there aren't any, you can use Email Hunter for the job.
It gets email addresses by using the first names, last names, and companies, and is known for its high accuracy. It even has a Chrome extension for the convenience of its users.
Reaching out to the Potential Twitter Sharers
Most content marketers make the grave mistake of sending out emails with naked URLs, with a small line "ordering" the prospect to view their content.
Without properly addressing them about what interested you in getting in touch with them and describing what the content idea is all about, your email will look like spam, as it doesn't provide any value.
Here is a great example by Alex Turnbull, the founder of Groove HQ, regarding how you should ask someone if they'd like a heads up about the blog post you are going to publish in the near future:
With this type of call-to-action that is based on proposition, you are sure to get positive replies from Twitter sharers and influencers, to get genuine feedback from them.
Not to mention they will be excited to see how you used their opinion on your blog, and will surely be there on the publishing day to share it around.
Inviting them to the "Party" on Publishing Day
After the Twitter sharers and influencers have approved your request and provided you with their feedback, it is time to invite them to the party, i.e. ask them to be on your blog on the day you publish the new post.
Shoot them an email right after getting their feedback, thanking them for taking time out to review your content idea.
A day or maybe a week before or on the publication day, send a follow up email to all those people who gave a positive reply to your initial pre-outreach proposition.
Plus, email influencers that your blog post is live now, and ask them to visit your blog post, comment on it, and share it with their fan following.
Here is how Brian Dean does it:
Final Words
If you are a budding entrepreneur on your journey to becoming a thought leader in your industry, you will have to work hard to get people to view and share your ideas and blog posts.
However, if you resort to this pre-outreach strategy, you are sure to witness a drastic improvement in your results, and may be able to add some predictability to the viewership and share count of your blog posts.
Do you have any comments about this pre-outreach strategy?
Let us know your thoughts in the comment section below.
About Author
Bill Acholla is a digital marketing consultant, professional blogger and a writer specializing in content writing and marketing at Billacholla.com. He works closely with B2B and B2C companies providing the right content that generates social shares, comments, and traffic back to their business blogs.
BLUEWIRE MARKETING METHODOLOGY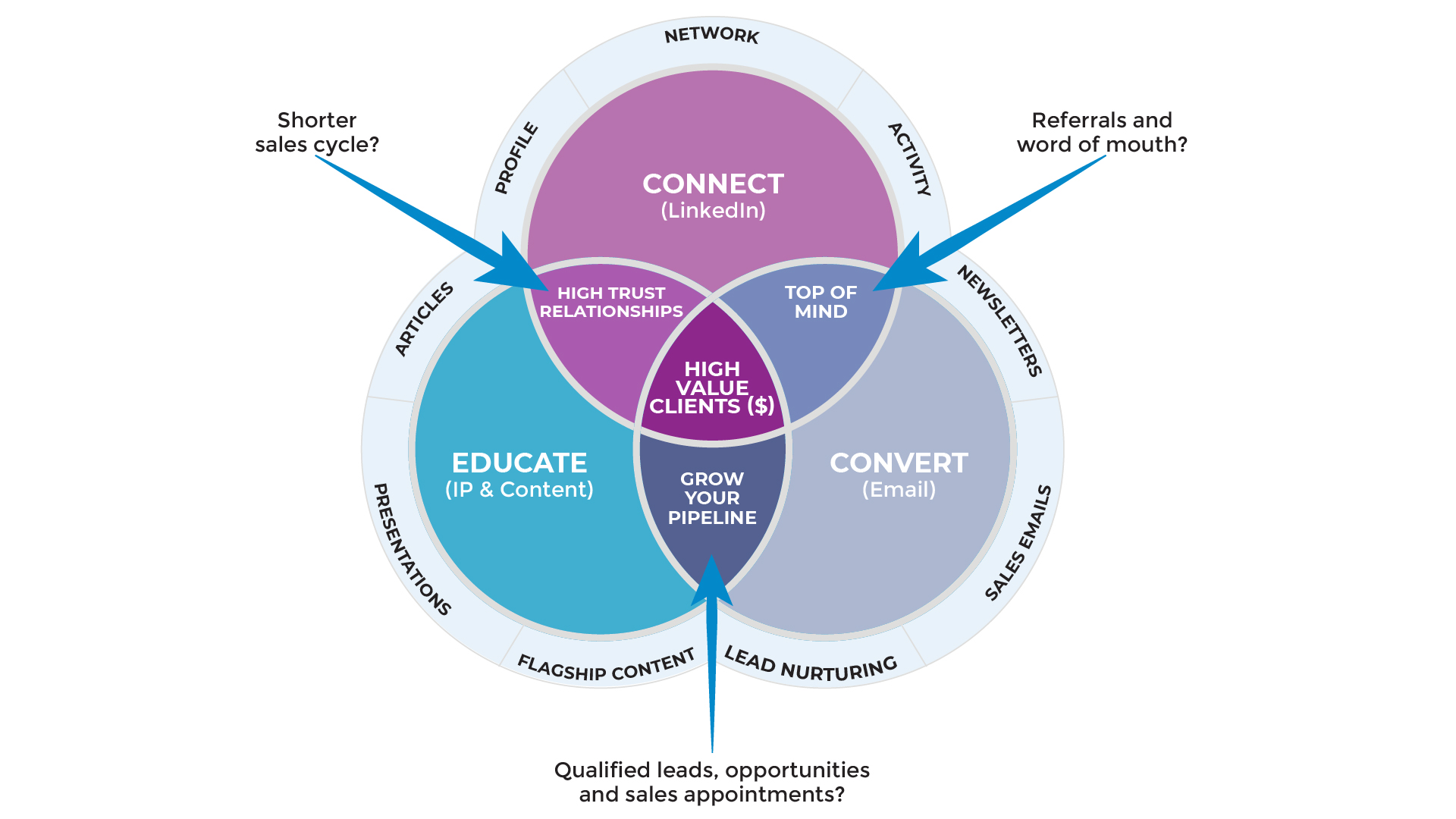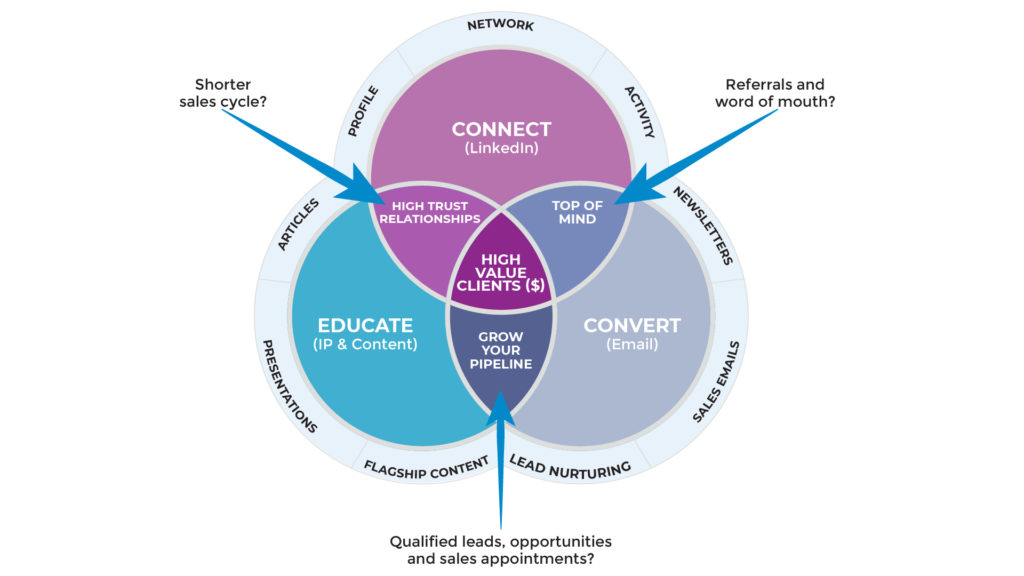 PS. When you're ready, here are 6 ways we help
consultants & advisors

grow:

1. Web Strategy Planning Template (PDF). Our flagship 1-page tool we co-created with David Meerman Scott. It's been downloaded over 1 million times and featured on Forbes.

2. Read a free chapter from our book. Web Marketing That Works --- an Amazon #1 best seller.

3. Join the private group on Facebook. Access free training resources, and hang out with 2,300+ peers.

4. Discover your marketing score. Take the 40 point Marketing Scorecard (in < 6mins) and get a customised report.

5. DIY for $7. Get the Complete 50+ Script Library for connecting with people to winning clients.

6. Let's brainstorm how to fill your marketing funnel.

DM the word "INTERESTED"

via Messenger

 or 

book a 20 min slot to talk

 on Zoom.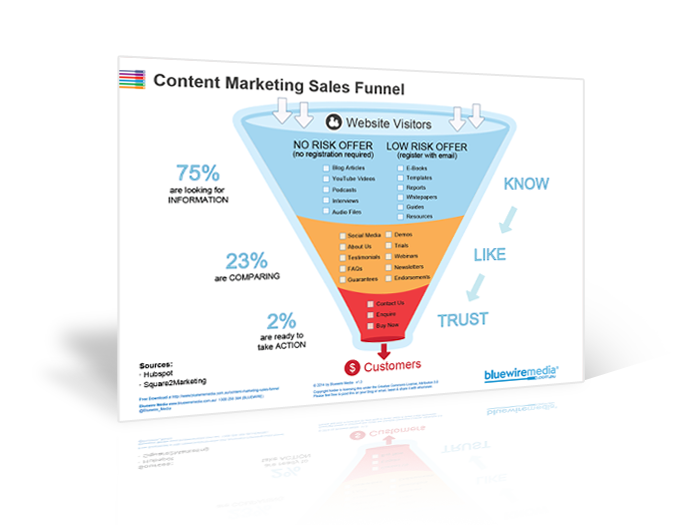 Content Marketing Sales Funnel
Your content marketing sales funnel is all about getting people to know, like and trust you by nurturing them with the right information at the right time.