Facebook strategy ideas to try out
Updated on November 26th, 2019
Facebook strategy ideas
Over the next few of my posts, I'll share some ideas on what we recommend implementing in terms of a social media strategy.
Before  I start, I thought it was be wise to clarify how I define social media & web 2.0
Social Media – (also known as social network websites) is online communities that allow people to interact in much the same way as they would in the real-world.People can be friends, contact each other, join groups, look at friend's photo albums.
Web2.0– is another term for the Internet today where most people belong to social websites that allows them to interact, upload their own photos, videos, blogs & comment on other peoples.Web 1.0 refers to the early days where the web was 'read-only' with little interaction.
Facebook strategy ideas
1. Start a company Facebook page & let your clients know you'd like them to become fans.
2. Staff can add photos, videos or reports ('notes') on what your company has been up to.
Facebook gives you the opportunity to give your company a human face & we all like dealing with real people don't we?
It also can be a great tool for recruitment.
Firstly candidates can see what your company really is like since they can browse the photos & videos that aren't on the corporate website.
Secondly, if you do have a vacancy you can post the job description & send it out to your fans.  These fans can then let their friends know about it or they can post it to their profile & suddenly everyone in their networks can find out about the role.
So how do you promote it?
1. You can promote your facebook page on your website & also on your email signature with the "Find us on facebook" tag.
2. You & your colleagues can send facebook messages to your own friends & ask them to be fans.
3. You can email your database with a link to your new facebook page.
4. You can buy facebook adverts, but I don't recommend this strategy for building your fan base as I believe it should be an organic process.
Once you have your Facebook page getting some momentum, then you can start adding some applications ('apps') or developing your own custom applications but this is more advanced & we can investigate these options at a later date.
Good luck!
Related articles and templates:
3 Cool Tools for Easy Facebook Marketing – Bluewire Media blog
Facebook 5 Minute Daily Plan
MY MARKETING METHODOLOGY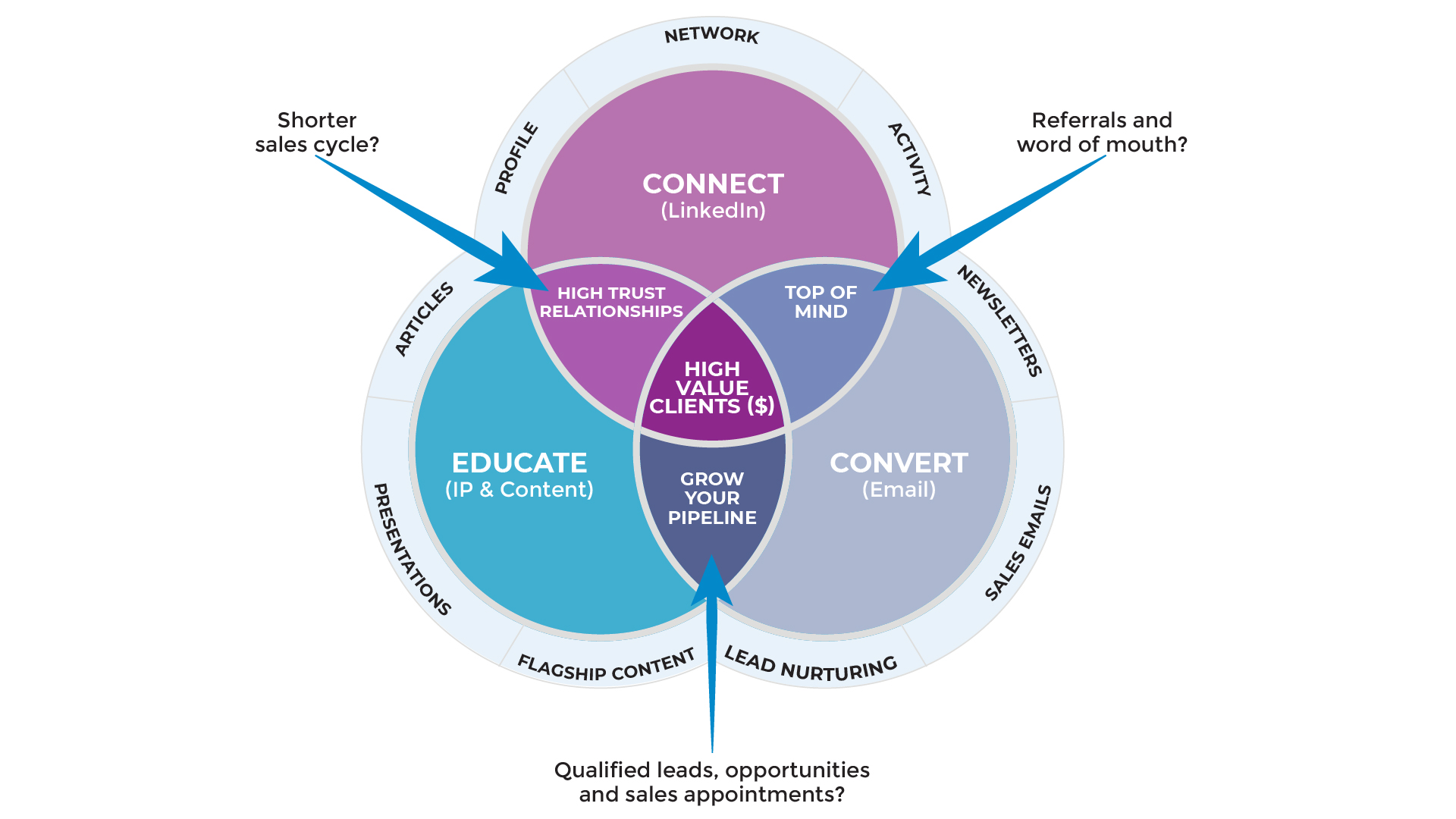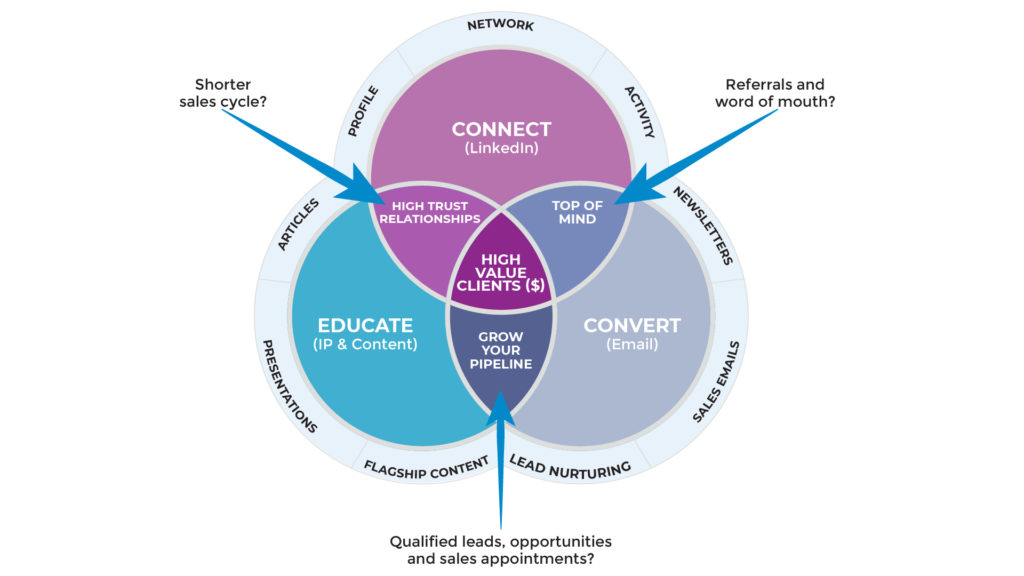 PS. When you're ready, here are 6 ways we help
consultants & advisors

grow:

1. Web Strategy Planning Template (PDF). Our flagship 1-page tool we co-created with David Meerman Scott. It's been downloaded over 1 million times and featured on Forbes.

2. Read a free chapter from our book. Web Marketing That Works --- an Amazon #1 best seller.

3. Join the private group on Facebook. Access free training resources, and hang out with 2,300+ peers.

4. Discover your marketing score. Take the 40 point Marketing Scorecard (in < 6mins) and get a customised report.

5. DIY for $7. Get the Complete 50+ Script Library for connecting with people to winning clients.

6. Let's brainstorm how to fill your marketing funnel.

DM the word "INTERESTED"

via Messenger

 or 

book a 20 min slot to talk

 on Zoom.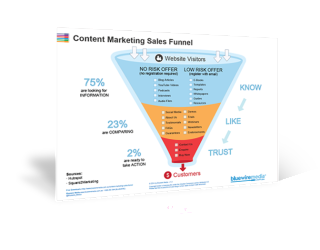 Content Marketing Sales Funnel
Your content marketing sales funnel is all about getting people to know, like and trust you by nurturing them with the right information at the right time.