Uncovering your flagship content [#6]
Updated on September 29th, 2019
[The Alliance Hotel, Spring Hill, Brisbane]
Your flagship content is the corner stone of your digital marketing. When done properly your flagship content is:
something you are known for
so valuable people would pay you for it if you asked them
your gift to the world.
VIDEO – Flagship Content
TRANSCRIPT
Good day, Adam Franklin here. Just on Day Two of my Client Intensive Workshop at The Alliance Hotel in Brisbane, and one of the things that we worked on yesterday is uncovering people's flagship content, and I shared the story of my own journey with our Web Strategy Planning Template and just how effective that has been as the cornerstone of our marketing.
We developed it over 10 years ago, and each year, we definitely iterate it and update it, but essentially, work that we did a decade ago is still attracting leads into our ecosystem, and that content, that double page marketing template document, is still responsible for people knowing our work and for winning high value clients as well.
So one of the activities that we did yesterday was to really try and work out what each attendee's flagship content was, and my tip was to kind of take a helicopter view of your industry, because often, when you've been in it, you've got this ability to see what's going on in a way that can benefit other people who don't have that level of experience.
20,000 foot view
The idea is to create something that allows your prospect and your clients to see your industry or see your world the way that you do, and I find having that 20,000 foot view so people can actually see all the building blocks, see how all these bits fit together, that can be very empowering for your prospects because they can learn through a very simple document how everything works. And if they're empowered, empowered people become customers. Confused people don't become customers.
So it takes a bit of thinking, takes some sort of heavy lifting in the brain department to work out your flagship content, but once you nail it, that document can keep working for you for months and years to come.
So that was my tip, that's what we did in the workshop yesterday, or one of the things we did in the workshop yesterday. Look forward to seeing you on the next video. Cheers.
100 videos in 100 days.  WANT MORE?
For all my videos, join my Facebook page
For more videos and tip, let's connect on LinkedIn:
MY MARKETING METHODOLOGY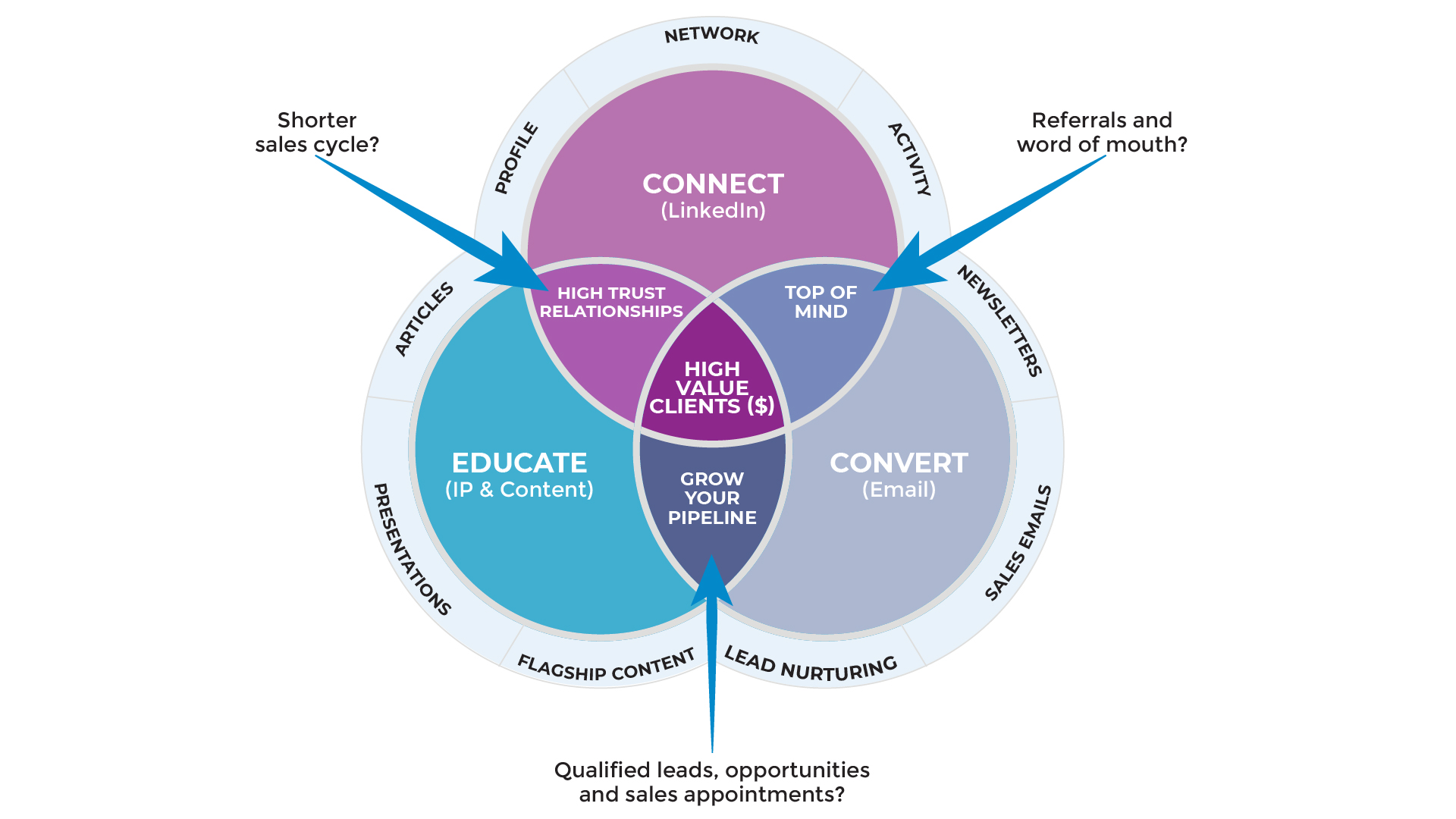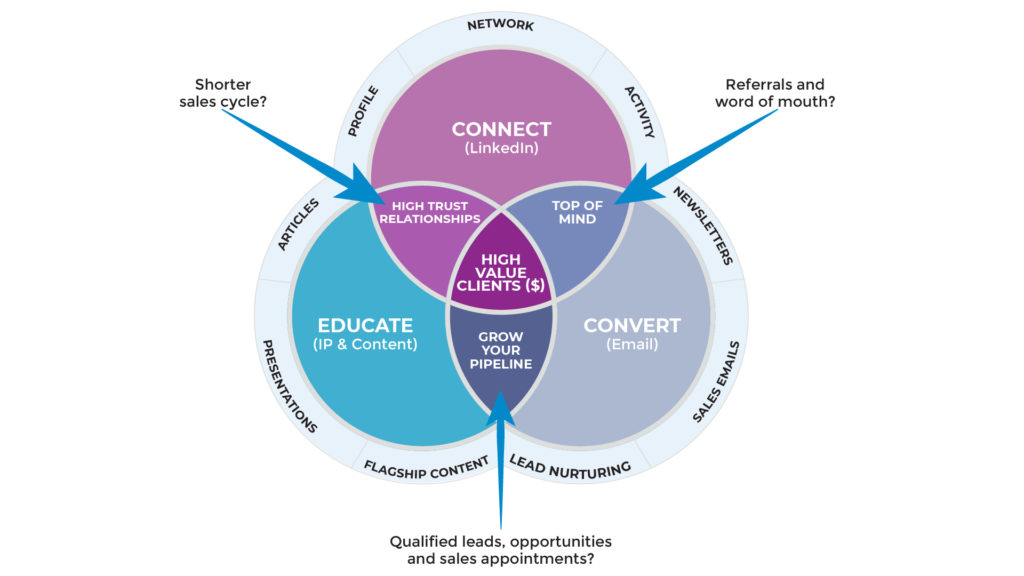 PS. When you're ready, here are 6 ways we help
consultants & advisors

grow:

1. Web Strategy Planning Template (PDF). Our flagship 1-page tool we co-created with David Meerman Scott. It's been downloaded over 1 million times and featured on Forbes.

2. Read a free chapter from our book. Web Marketing That Works --- an Amazon #1 best seller.

3. Join the private group on Facebook. Access free training resources, and hang out with 2,300+ peers.

4. Discover your marketing score. Take the 40 point Marketing Scorecard (in < 6mins) and get a customised report.

5. DIY for $7. Get the Complete 50+ Script Library for connecting with people to winning clients.

6. Let's brainstorm how to fill your marketing funnel.

DM the word "INTERESTED"

via Messenger

 or 

book a 20 min slot to talk

 on Zoom.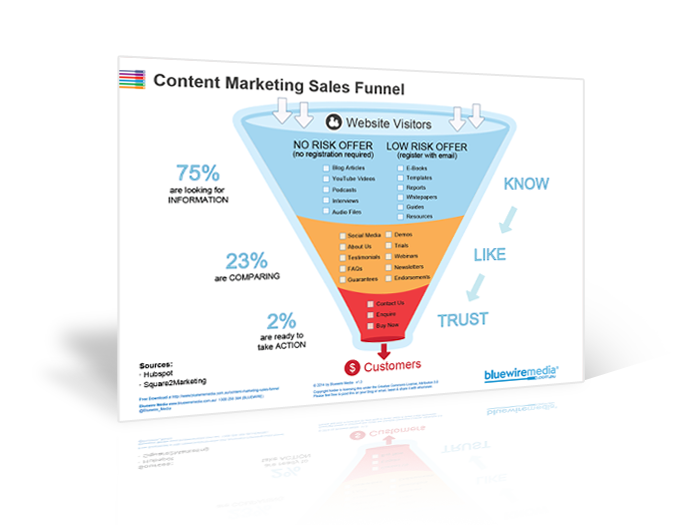 Content Marketing Sales Funnel
Your content marketing sales funnel is all about getting people to know, like and trust you by nurturing them with the right information at the right time.