Why we must follow the coach's plan [#2]
Updated on September 29th, 2019
[Moga, Paddington, Brisbane, Queensland]
"100 videos in 100 days."
At the Black Belt mastermind I attended with my business partner and co-founder Toby Jenkins in Melbourne, I was set the challenge of 100 videos in 100 days by my coach, Taki Moore. Initially I thought I was too advanced for that because I've done 100s of videos before. I quickly snapped myself out of that thinking because I realised that the coach has a plan for a reason — even if I cannot see it.
My business is not at the level of my coach Taki's so it occurred to me that he may know some things that I don't. I just need to follow the coach's plan and have faith in the coach, which I do.
VIDEO – Follow the coach's plan
TRANSCRIPT
Morning, Adam Franklin here.
Today's video is sort of letting you in on one of the projects that I'm working on at the moment. It was inspired by the couple days down in Melbourne for my mastermind, that Tobes and I attended.
The reason I bring it up is because, originally, I thought, "Oh no, I'm too advanced for that. I don't need to do that activity." Now, the activity was the challenge of doing 100 videos in 100 days. Now I've recorded over 100 videos in my life, published as well, not just ones that I've recorded on my phone. I mean, actually published on Facebook, YouTube, Instagram, or LinkedIn.
The reason I changed my mind and thought, "Look, I'm gonna do this challenge," is because I've often found that that's the best way to achieve the things that your coach, or your marketing consultant wants you to achieve. They have activities for a reason. If you just don't overthink it, and just follow through, and do it, very often that leads to where they want to get you to.
Follow the coach's system
I thought about my own clients. I thought there's been times where I've prescribed a certain activity, I know the value behind it. I've even explained the valued behind it but sometimes they don't do it exactly … well, either they don't do it or they don't do it exactly as I've laid out. I thought, "Well, I'm just being a bit like that, if I don't follow the coach's advice."
Anyway, I'm gonna do 100 videos in 100 days. My original challenge too was, "Where do I post them?" I don't want to post them every single day to LinkedIn because … Well, I mean, I could but I just don't think that's the appropriate forum. I want this to be something more for our inner circle, so people on the Bluewire Facebook page and in our private student community groups, so that we can get to know each other. I can show you more behind the scenes stuff that I'm up to and you can see me work my way through this challenge and then I'm accountable to you as well.
I'm actually down at a place called … well, it's Moga that I'm sitting in front of now, which is a Japanese restaurant but I am at one of my morning coffee shop places and just recording this short video for you.
All right. If you've got any questions, this will be a great forum for me to use these videos as a chance to answer them. Just leave me a message if you've got a question. Otherwise, I'll see you on the next video. Cheers.
What do you think — should you follow the coach's plan?
100 videos in 100 days. Want more?
This is part of my 100 videos in 100 days challenge.
For all my videos, join my Facebook page
For more videos and tip, let's connect on LinkedIn:
MY MARKETING METHODOLOGY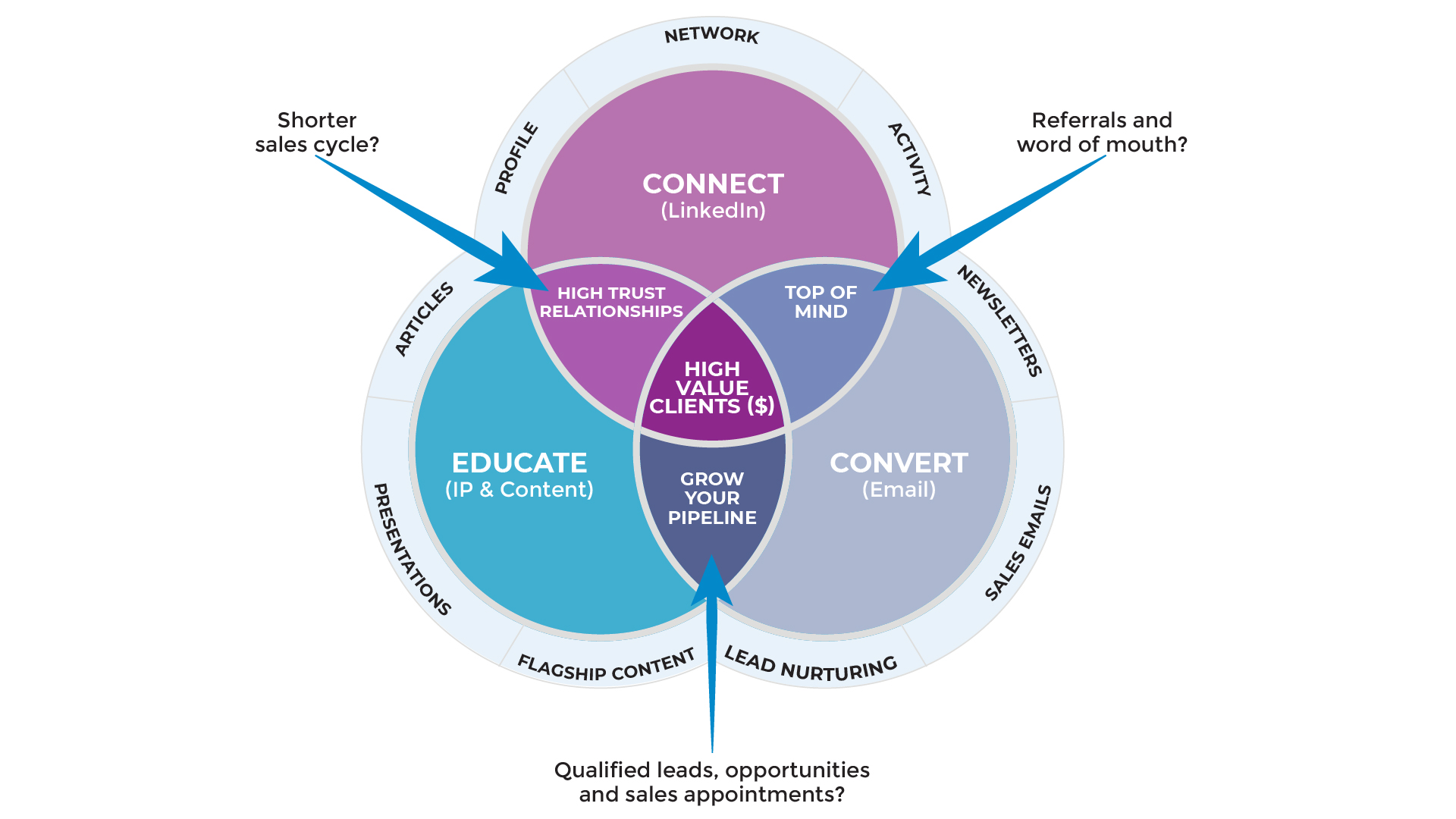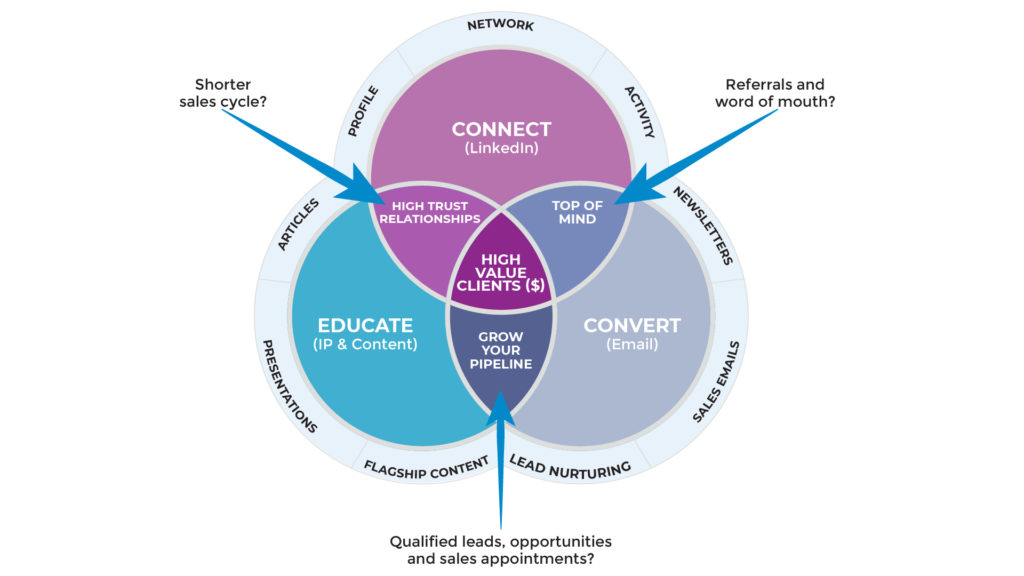 PS. When you're ready, here are 6 ways we help
consultants & advisors

grow:

1. Web Strategy Planning Template (PDF). Our flagship 1-page tool we co-created with David Meerman Scott. It's been downloaded over 1 million times and featured on Forbes.

2. Read a free chapter from our book. Web Marketing That Works --- an Amazon #1 best seller.

3. Join the private group on Facebook. Access free training resources, and hang out with 2,300+ peers.

4. Discover your marketing score. Take the 40 point Marketing Scorecard (in < 6mins) and get a customised report.

5. DIY for $7. Get the Complete 50+ Script Library for connecting with people to winning clients.

6. Let's brainstorm how to fill your marketing funnel.

DM the word "INTERESTED"

via Messenger

 or 

book a 20 min slot to talk

 on Zoom.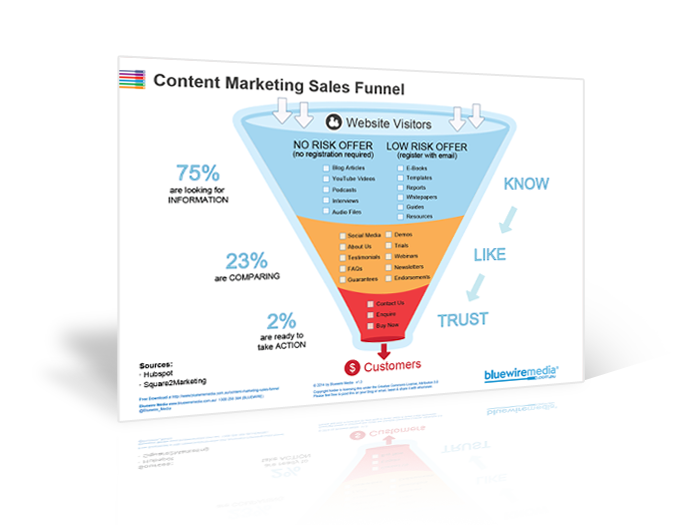 Content Marketing Sales Funnel
Your content marketing sales funnel is all about getting people to know, like and trust you by nurturing them with the right information at the right time.