WMTW 145: Franziska Iseli from Basic Bananas [Podcast]
Podcast: Play in new window | Download
Subscribe: RSS
Updated on November 19th, 2019
Franziska Iseli from Basic Bananas
"Be in control of how people perceive you." Franziska Iseli   (Tweet this)
In this episode I talk to Franziska Iseli about Position and Perception, and how it helps in business.
Show-notes: Franziska Iseli from Basic Bananas
Key points
Franziska is the co-founder of BasicBananas and co-author of the book "Perception".
Marketing strategies
Creating a good perception is fundamental for your business.
Create the image of your business and make sure it is perceived that way.
Never copy other people.
Be friendly online.
Links mentioned
Get in touch with Franziska
Did you like this podcast?
If you liked this podcast, please click to tweet this show >>
Subscribe
We would love you to subscribe to Web Marketing That Works and please leave your honest reviews via:
Bonus 33 Free Templates
Download the 33 free templates from our new book.
Or order the book online: Web Marketing That Works: Confessions from the Marketing Trenches (Wiley 2014).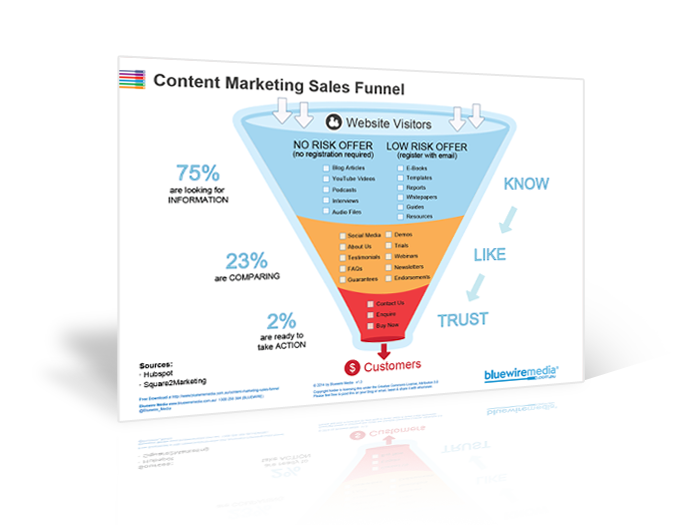 Content Marketing Sales Funnel
Your content marketing sales funnel is all about getting people to know, like and trust you by nurturing them with the right information at the right time.