Funny but True: Social Media ROI – Don't be the Shmoo
Updated on May 2nd, 2016
Just watched this video from Socialnomics and had to share it. While funny, it stuck a cord when comparing the measurement of the ROI's from different mediums.
Are you the company Shmoo? (CMO) Is your social media presence entrusted to the intern?
The ROI of Social Media is that your business still exists in 5 years…
Interesting take. Is that a fair statement or just more BS?
I'd love to hear what you think…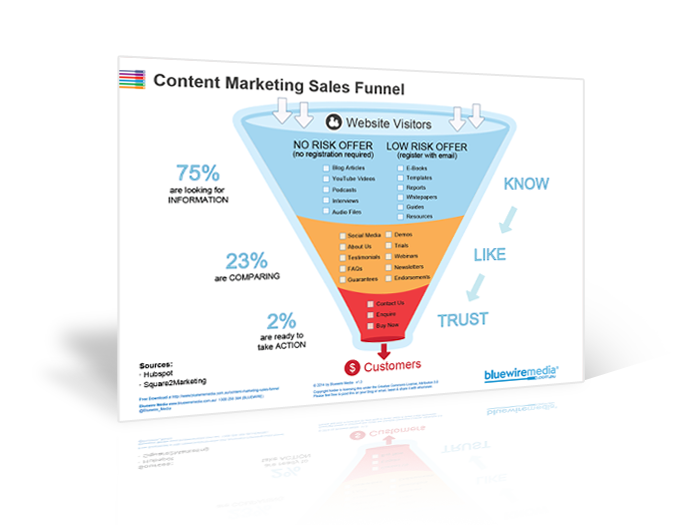 Content Marketing Sales Funnel
Your content marketing sales funnel is all about getting people to know, like and trust you by nurturing them with the right information at the right time.