10 Reasons You're Not Getting Enough Business From Your Website
How to Win Business From Your Website
Image by Photo Mix
There is no arguing that traffic is the lifeblood of every website.  It provides a stream of visitors and ultimately new clients for a business. It goes without saying that if you're not on the first page of Google you need to improve the visibility of your website. A first-page ranking will increase in the number of visitors to your site. It also provide more opportunities to convert those visitors to clients. At a high level, this is ultimately how you win business from your website.
There are over 200 signals that Google takes into account when assigning your website ranking. Determining what will make your site rank higher on Google can be as simple as troubleshooting the potential issues that could open the floodgates for more traffic. This is turn will increase the rate your website produces new clients and you can win business from your website.
The SEO signals
Missing keywords
Under-optimized
Over-optimized
Thin content
Poor User Experience
Slow PageSpeed
Lacking expertise, authority & trust (E-A-T)
No local presence
No Secure Socket Layer
Low-quality content
#1 – Missing keywords
If you don't have an effective keyword strategy there are a whole chain of events that will backfire in your planning. This will ultimately leave your success up in the air. A keyword strategy involves choosing specific search terms that describes what you offer and mapping content to match what your ideal client is searching for.
Your pages should satisfy the specific search intent of someone who is typing a phrase in that is looking for what you offer. Without identifying the phrase, your page won't serve a specific purpose.  Therefore it will not perform as well as if you are directly responding to the intent behind the keyword and adequately covering the content that is needed to satisfy the search. Addressing this simple step will help you attract more business from your website.
#2 – Under-optimized
If you didn't plan a keyword strategy, you might be under-optimized. Your content contain latent semantic indexing (LSI) keywords. fthHowever if you're not optimized for voice search or for featured snippets you are passing up on a lot of opportunities for traffic and client acquisition.
LSI keywords contribute to optimization because they are different variations of the same keyword or phrases that identify a more accurate meaning of the keyword. One of the first stages of planning a keyword strategy includes making a list of keyword variations. Use the variations on your list throughout the article in order to optimize the page.
You can take optimization to another level by structuring your content for voice search and the featured snippet. Voice search and the featured snippet go hand in hand because people use a conversational tone with voice assistants, which results in a lot of questions being asked. The featured snippet (also known as position zero) shows up on the first-page results for approximately 90% of searches posed as questions that begin with "what" or "why".
Optimize your content to directly answer questions. Use H2 and H3 tags for questions and answers, lists, tables and structured data markup. This will give your page the best opportunity to be selected for the featured snippet.
#3 – Over-optimized
Google updated its algorithm to target websites that repeated keywords in their content, meta tags and backlinks as a way to move their site up in rankings. Keyword stuffing is an over-optimization penalty that can be given for on-page or off-page over-optimization.
If your backlinks are all the same anchor text (excluding your company name) then you may risk this penalty. If you have an abundance of the same keyword repeated in the body of a page, in titles, or metatags, you are at risk of being penalized.  Here's a handy SEO strategy template.
#4 – Thin Content
If your website doesn't have enough content, it will be difficult to perform well in the search results. The search engines are assigning a top rank to websites that answer a search query with the most comprehensive answers. This touches on search intent in which search engines are now efficient at determining the intent of a search query as well as extracting the best solutions from websites.
Build content that fully elaborates on specific points and encompasses all aspects of a solution you increase the value of your page. Visitors appreciate the value of a website that responds directly to the needs of their search. They will spend time on a site that they are getting value from which is measured and rewarded with an improved ranking. Naturally this helps you win more business from your website.
#5 – Poor user experience
User experience (UX) has been buzzing around for a while. Now at the point where providing good UX is vital to the visibility of a website. If the layout of your website is confusing and difficult to navigate kiss your first-page appearance goodbye. In a study about how people perceived websites in regards to trust or distrust and 94% of the respondents cited the design as the source of their uneasiness.
Most websites are now designed to resize and reformat according to different screen sizes. If you haven't made your site mobile-friendly it's time to make the switch from desktop because you are definitely losing out on traffic.
User experience is being taken very seriously. If the bounce rate is too high and the time spent on your site indicates users are not liking what they are finding. In turn, your site will be demoted in rank.
#6 – Slow page speed
The load time of your pages has a direct impact on UX. The mobile movement we are experiencing has led to an emphasis on how fast a user sees the most important parts of a page. This is known as first meaningful paint and is measured from the time they click on the link to your site. Surveys suggest that most users expect websites to load in under four seconds. They will back out of a website if it takes any longer.
Page speed is a contributing factor to the search visibility of a website so meeting the standard is necessary to be competitive in your niche.
Test the speed of your website on Google's' PageSpeed Insights tool to see where your site scores. The tool will give you a mobile and desktop score out of one hundred as well as provide a list of the items that are hindering your performance. If you are using WordPress for your website speeding up your pages can be as easy as installing W3 Cache and Autoptimize to minify Javascript and inline CSS.
You can also use a CDN to speed up the delivery of your content. Cloudflare is a popular and easy to use tool that most hosting providers offer through the Cpanel.
#7 – Lacking expertise, authority & trust (E-A-T)
One of the largest ranking factors in the organic search results is the backlink profile of your website. Google loves to show content from websites they can trust. The way to build trust with Google is to build strength in a metric called authority.
Authority is a value given to a domain based on the quantity and quality of the domains linking back to it. If your website doesn't have enough quality domains linking to it, your authority will remain weak.  It will diminish your ability to outrank other websites.
Guest posting has been one of the safest, most effective ways to build authority. Publish articles on high authority blog sites to get a backlink and build your reputation as an expert. Strengthen your backlink profile and authority by being published on as many high authority sites that publish related content.
#8 – No local presence
One of the best ways to corner your market is to optimize for a specific city or locality. If you aren't getting traffic based on location then you're missing a huge piece of the pie. Being listed in local directories that identify your location or service areas drives local traffic to your website. One of the major benefits from Google My Business is they will show your website based on the location of the search.  And additionally the search criteria used if your website is optimized correctly.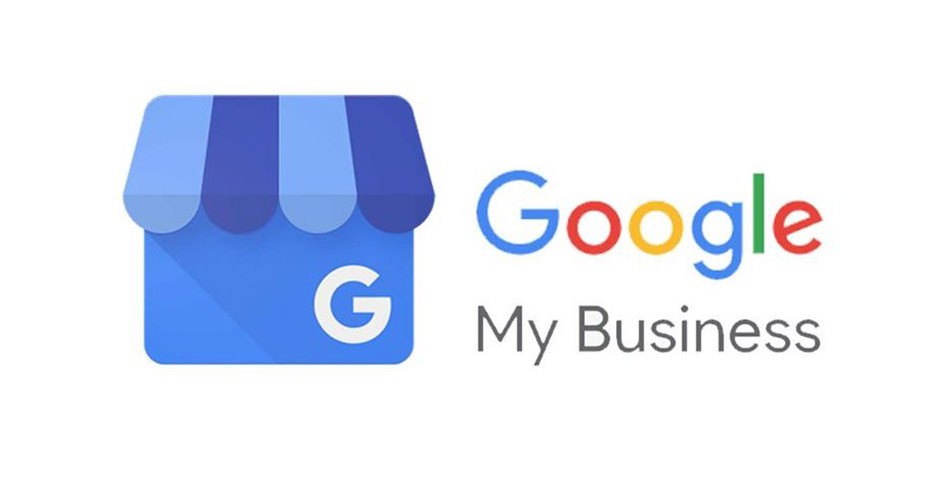 Get listed on GMB, Bing, Yahoo and other local directories to take advantage of clients close to your location that are looking for your services.
#9 – No Secure Socket Layer (SSL)
If your website is not operating with an SSL certificate you are behind the curve. This is because 51.3% of websites are now using https. If you haven't noticed, there is a warning chrome gives when landing on a website without an SSL that says "NOT SECURE."
Further investigation will reveal a message saying "your connection to this website is not secure. You should not enter sensitive information on this site because it could be stolen by attackers."
This message is obviously a deterrent for potential clients to make a purchase from your site. Transferring to an https protocol will make your site more secure as well as provide a positive ranking factor.
#10 – Low quality content
Low-quality content is measured in a number of ways. These include low word count, grammar and spelling (yes it counts), level of engagement and bounce rate. Search engines score your content on a scale of 1-10 according to "Flesch Reading Ease". Typically the pages that score low also perform poorly.
Considering that the average word count for the number one position averages 1890 words, it would be safe to say that the more detail you include in your content, the better it will perform. Long-form content has been a trend that developed through the Renovation Method. This is the practice of rebuilding content by matching and exceeding it in quality, detail, length etc.
Evergreen content contributes to long term traffic, better conversion rates and improved bounce rate, click-through rate and dwell time. By creating high-quality, evergreen content your visitors will use your website as a resource. Then with any luck they will share it with others and gain more trust and confidence in using your products and services.
Troubleshoot these ten influencing rank factors to improve the quality of your marketing campaigns. The added quality of your website will complement the increase in traffic. This will benefit your business by generating more leads, new clients and win business from your website.
About the author
Christian Carere is a search engine optimization expert. Christian works with SMB's to improve the flow of traffic and the number of leads and new clients produced on a regular basis.
He is the owner of Digital Ducats Inc. an SEO company based out of Toronto.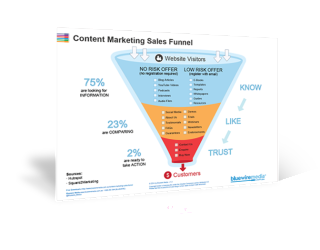 Content Marketing Sales Funnel
Your content marketing sales funnel is all about getting people to know, like and trust you by nurturing them with the right information at the right time.