How to get more Mortgage Broking referrals
After I finished the speaking roadshow for The Adviser Digital Marketing Bootcamp, I shot this short video explaining how mortgage brokers can build trust and get more referrals via digital marketing.

Heres are 2 tips
Stay top of mind via social networks because your friends and contacts are your best source of referrals.
Give testimonials to people in your network first. Then you can benefit from reciprocity and get more for yourself.
Join our Bluewire Media Facebook page for more of my regular Facebook Live videos.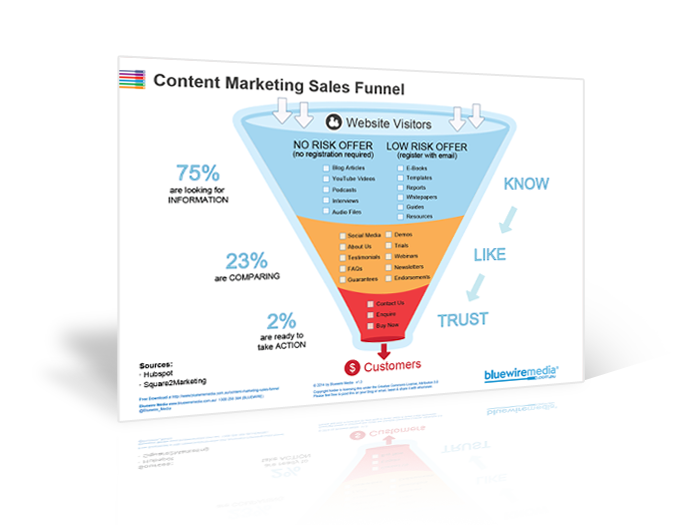 Content Marketing Sales Funnel
Your content marketing sales funnel is all about getting people to know, like and trust you by nurturing them with the right information at the right time.