How to get more Mortgage Broking referrals
Updated on October 21st, 2019
Mortgage Broking referrals via social media
[Yarra River, Melbourne, Victoria, Australia]
After I finished the speaking roadshow for The Adviser Digital Marketing Bootcamp, I shot this short video explaining how mortgage brokers can build trust and get more referrals via digital marketing.
TRANSCRIPT: How mortgage brokers can get more referrals via social media
Heres are 2 tips to get more mortgage broking referrals
Stay top of mind via social networks because your friends and contacts are your best source of referrals.
Give testimonials to people in your network first.  Then you can benefit from reciprocity and get more for yourself.
TRANSCRIPT:
Adam Franklin here. Welcome to today's video, where I'm going to talk to you about how to increase trust through social media that's specifically with a view for mortgage brokers. I've just been speaking at the Digital Marketing Bootcamp for a whole bunch of mortgage brokers.
Today, I'm in Melbourne as you can see behind me. I just want to share some of this stuff that I've been talking about because it applies not just to brokers, but any high trust, relationship-based business and in fact probably any business, but particularly those that have a big focus on long-term relationships and people that may eventually buy from you, not necessarily today or next week, but years down the track.
Look, just for those who are out of town, I'll show you exactly where we are. So it's looking forward up to Crown and just along the Yarra here, and up that way.
1 in 5 brokers don't have a website
Back to the topic, which is how mortgage brokers can use social media to get more leads and to build their trust and to get more loans written. Now, some interesting stats I shared in the presentation based on the mob at Wealthify who were one of the sponsors, and their survey of 3,000 mortgage brokers showed that one in five didn't have a website.
I checked, it is 2017, and that staggers me because you would've thought that many more would. The other interesting stat was only 35% of brokers use a CRM, which is a customer relationship manager. So again, that leaves 65% of brokers, and this is probably fairly reflective of most business owners, is that they don't have their leads and contacts and clients in a system where they can keep track of them and email them.
95% of brokers said they wanted more leads
95% of brokers said they wanted more leads, and I'm sure this is very true for many people watching this video, but also for business owners all around the country and around the world. Now, the other interesting part was that only 40% of brokers use social media less than once a month. So they're not using social media, they're not getting as many leads as they want. They don't have a website and they don't have a system to email people. So to me, this looks like a huge, huge, huge opportunity.
Now there's lots of easy things that we can do to fix this situation, not enough leads, because the stuff that we've got at our fingertips, the stuff that we can very easily implement can fix it.
What brokers can do to get more social media referrals
Let's have a look at some of the things we want to do.
#1. Tell your friends (and get more mortgage broking referrals)
The first is, we want our friends to know what it is that we do. If you're a broker and you've got a LinkedIn profile and you've got a Facebook page, make sure that people know what it is you do. Put real words in your job description on LinkedIn. So instead of saying, "I'm a director at XYZ company," that's not as meaningful to people, say, "I'm a mortgage broker in Melbourne, or I'm a finance broker, or I do home loans."
Ideally, say all of that in your job description because not only are you much more visible when people do a search, but when you show up in people's news feeds and you connect with them, then you're staying top of mind of what it is that you do.
#2. Build Trust
Trust is the biggest factor in choosing a broker. You can build trust by actually sharing stuff on the social media platforms. People can get to know, like, and trust you by you simply sharing stuff of what's going on in your life, but also staying top of mind that you are a broker and that you help people with their home loans.
#3. Increase referrals and word of mouth via social media
The third point I just wanted to make is that referrals and word of mouth are still by far the biggest source of leads, and if you're not using social media, you're leaving a huge opportunity on the table.
The reason being, people do shout outs to their friends on Facebook especially saying, "Can you recommend a mortgage broker? Can you recommend someone that can write me a home loan?" And if you've got say 300 friends and they know what you do and they like you, then they can be your 300 eyes and ears looking for opportunities to refer you work. So there are my two short, quick tips for today's Facebook Live.
I'm running low on battery. As you can see, it is a fairly cool day here in Melbourne. Lots going on along the boardwalk here, the promenade at South Wharf. But look, I'm going to call it a day there. Stay tuned for the next one, and if you like it, give us some love, tag a friend in the comments, or share it to your page.
Upcoming Doing Workshop (to get more mortgage broking referrals)
Actually just before I go, we do have our doing workshops. So I'm hosting an event on the 5th of October in Brisbane. We basically finish the day with everything done, I'm talking lead magnets, landing pages, email funnels. I've got templates to work from. You can work off that and put your own flavour on it. But we finish the day with it all done, briefed, ready to send off to designers and developers.
Now there's only a handful of tickets left, but do get in. I'll pop the link in the comments. But share it with a friend if you think they're going to be interested in coming along to the doing workshop. We all know the stuff we should be doing, but this is the day to actually sit down and get it done. All right, folks, thanks for your attention on Facebook today. I shall see you later.
MY MARKETING METHODOLOGY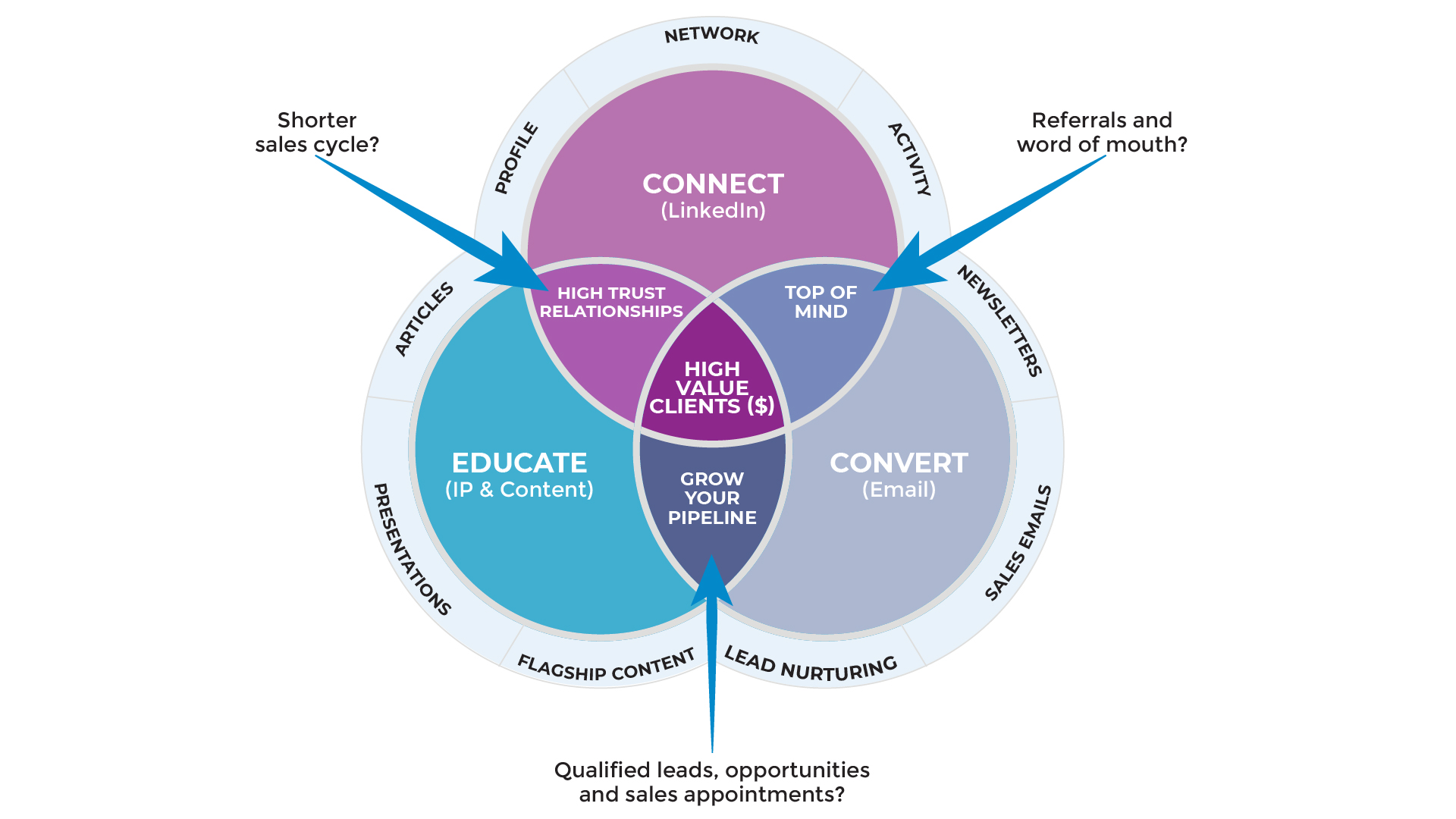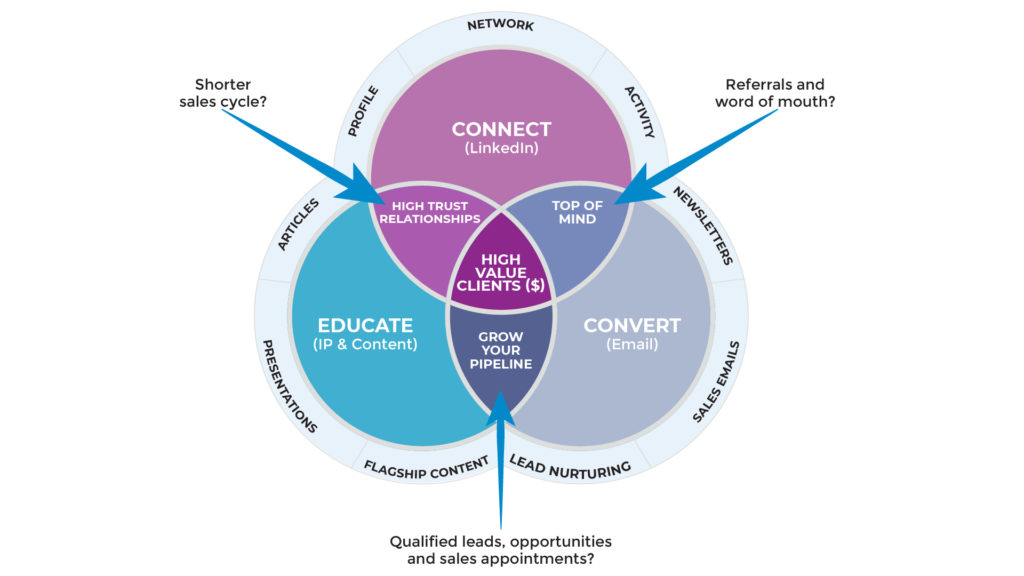 PS. When you're ready, here are 6 ways we help
consultants & advisors

grow:

1. Web Strategy Planning Template (PDF). Our flagship 1-page tool we co-created with David Meerman Scott. It's been downloaded over 1 million times and featured on Forbes.

2. Read a free chapter from our book. Web Marketing That Works --- an Amazon #1 best seller.

3. Join the private group on Facebook. Access free training resources, and hang out with 2,300+ peers.

4. Discover your marketing score. Take the 40 point Marketing Scorecard (in < 6mins) and get a customised report.

5. DIY for $7. Get the Complete 50+ Script Library for connecting with people to winning clients.

6. Let's brainstorm how to fill your marketing funnel.

DM the word "INTERESTED"

via Messenger

 or 

book a 20 min slot to talk

 on Zoom.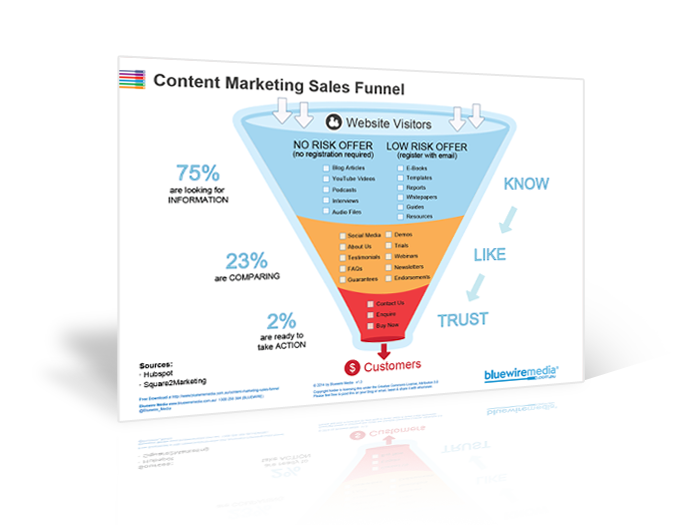 Content Marketing Sales Funnel
Your content marketing sales funnel is all about getting people to know, like and trust you by nurturing them with the right information at the right time.