How Good Should Leaders Aim To Be As Coaches?
I had a spirited discussion with a coaching peer and academic recently around just how good leaders should aim to be as coaches. It came as quite a surprise to both of us just how different our positions on the issue were.
My colleague's view was that leaders should aim to be every bit as skilled at coaching as professional executive coaches. After all, coaching is a core leadership competency today, so why should leaders not aim to be exceptional coaches?
I agree that the best leaders are very effective coaches. However, there are fundamental differences between an executive who takes a coaching approach to leadership, and a full-time professional executive coach.
Systemic differences
Unlike external coaches, leaders are a formal part of the organisation. This impacts the nature of the coaching relationship they can have with their coachee/employee.
In an ideal world, team members can be completely open with their manager, and many leaders do have this kind of relationship with their people. However, there is still an underlying power imbalance at play here. A manager-as-coach is still a manager, and it can be risky for a coachee to be completely open with someone who may be coaching them one day and carrying out their performance review the next.
This is less the case with basic skills coaching or at junior levels. A manager or HR representative should be equipped to have a coaching conversation with someone around better time management or how to have challenging conversations.
But what if the coachee is a senior female executive who would like coaching around how best to position herself for a role in the C-Suite, and who is also trying to have another child and wants support as she thinks through how all those pieces fit together?
In many cases, sharing this information with a manager would put the coachee at risk. Even when the internal coach has the best of intentions, maintaining boundaries is a challenge. For example:
"Was that piece of information Pete shared with me from a coaching conversation (and hence to be held confidential) or did he mention it in our team meeting straight after?"
"How do I avoid allowing what I have heard in internal coaching conversations bias me as I make remuneration, performance or promotion decisions?"
These are tricky waters to navigate for a leader who sometimes acts in a coaching capacity, particularly when the matters being discussed are highly sensitive.
For an external executive coach, things are much more straightforward. Professional coaches should work under a binding code of ethics – most commonly the International Coach Federation's Code of Ethics – that has strict rules around confidentiality.
Professional coaches ask their coachees to co-sign a coaching agreement that explicitly lays out what both parties can expect from one another, including confidentiality. (If a coach doesn't do this, it is a red flag!). As a result, coachees can be confident about being open with an external coach in a way that is difficult to replicate with someone from inside the organisation.
One qualification on this point. Unfortunately, the coaching industry is not yet a profession, and anyone can call themselves a 'coach'. There are still people out there peddling coaching services who either do not understand or simply choose not to abide by a professional code of conduct.
One client described a previous 'coach' to me this way: "In sessions, he'd share details and gossip about other people in the organisation he was working with. I quickly realised that anything I told him would be shared with everyone else, and I decided to stop working with him after a few sessions."
The best advice I can give when selecting an external coach is to ensure that they are appropriately trained and qualified, are a member of a respected professional body such as the ICF in the US or Australasia, or the EMCC in Europe (and, ideally, have achieved a credential from that organisation) and can provide references.
Time on task
The other major difference between external coaches and managers who take a coaching approach to leadership, is time on task. For professional executive coaches, coaching is their core focus. Many have postgraduate degrees in coaching and/or have undergone extensive study and training across a wide range of coaching modalities, and have then spent thousands of hours practicing and honing their skills with clients.
Plus, the volume of research that informs evidence-based coaching practice has grown exponentially over the past decade. We now know so much more than ever before about which coaching approaches work, in which situations. As a result, an appropriately trained professional coach should have an incredibly broad and rich set of tools available to them, including cognitive behavioural theory, psychodynamic approaches, narrative styles, theories of peak performance, systems theory, neuroscience, mindfulness, positive psychology and strengths-based coaching, and many others.
Professor David Clutterbuck, one of the pioneers of coaching, describes a four-stage model of coaching maturity, the final stage of which he calls the 'systemic eclectic' coach. Coaches who have achieved this level of mastery not only have a strong grasp of a wide range of evidence-based coaching models and techniques, but they are able to put these aside and simply 'be' with the coachee, trusting that the right issues and solutions will emerge in whatever way they will. The coach may or may not choose to use a particular process or technique, in the moment, depending on client context. The journey towards this level of unconscious competence takes many years of focused effort.
Conclusion
Senior executive roles come have a wide range of demands, only some of which relate to coaching. And in many situations, a coaching style of leadership is not appropriate anyway (such as in the midst of a crisis).
The law of diminishing returns suggests that for most leaders it is unrealistic, and frankly, not particularly helpful to dedicate the time needed to achieve the level of mastery attained by the best full-time coaches.
Also, the fact that leaders are a formal part of the organisation changes the dynamic between coach and coachee, and makes some coaching conversations difficult to have. Leaders should aim to become highly effective coaches, but they should also recognise when it is time to call in an external expert.
About Revel
Revel Gordon is a Sydney-based executive coach, team coach and leadership expert. He is also a Director of the International Coach Federation Australasia.
Bonus 33 Free Templates
Download the 33 free templates from Toby and Adam's book.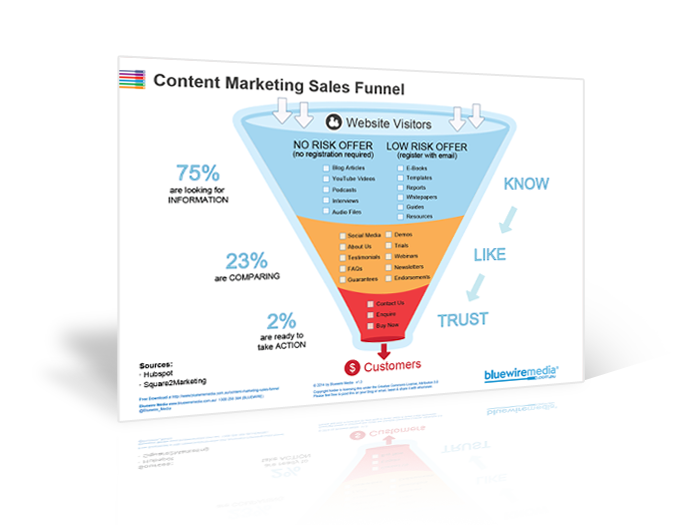 Content Marketing Sales Funnel
Your content marketing sales funnel is all about getting people to know, like and trust you by nurturing them with the right information at the right time.