How do consultants scale? [#106]
Updated on December 2nd, 2019
[Anzac Square, Brisbane City, Queensland]
Today's Question via Quora: How do consultants scale themselves?
VIDEO – How do consultants scale themselves?
TRANSCRIPT:  How do consultants scale?
The question I want to answer the day is how do consultants scale themselves? A typical challenge with being a consultant is that there's only one of you, and often you're trading time for money. Now, the way to overcome this is … Well, there's many different steps.
#1: Create a digital version of yourself (via online courses, videos and resources)
The first is whilst there is only one year for sure and you're the subject matter expert and the consultant, what you can do is record videos and write articles and share your IP through a number of different digital channels so that the digital version of you can be doing a lot of the heavy lifting. So that's one. Create videos or articles where you're sharing your IP rather than saying the same thing over and over to different people.
#2: Create leverage with workshops or group calls
The second way that you can actually scale yourself is rather than exclusively working one-on-one with someone, is that you can have workshops or group calls where you teach information, but instead of teaching it one to one, you teach your group and the … I know the typical resistance to that, from a consultant's point of view and also the client's point of view is, but I want one-on-one attention and it's going to be better if I'm working directly with the consultant.
NB. Counter intuitively, this is more valuable for clients too!
Well, for starters, you are working directly with the consultant. It's just that there's other people in the room who are learning as well and it's actually more powerful. The reason it's more powerful is because you've got the other people in the room or on the group call, you've got all of their expertise and experiences to draw from.
They might share a win or a challenge, and you can relate to that and you can pick the bits out of that that apply to your business. You're not just getting the benefit of the consultant, but you're getting the benefit of the entire group. It takes a little bit to internalise that as actually being genuinely more valuable, but it is. And I've found that as a consultant and coach myself, but also as being a part of a group.
Wrap up – how do consultants scale?
So, how do consultants scale themselves. One, unpack the IP and publish it as videos or articles or online courses so that many people can access the digital version of you. And secondly, look to work with clients, but have a group component to it, whether it's a workshop or group calls so that you can leverage your time better, but also deliver a more impactful experience for your clients.
My name's Adam Franklin. I hope that helps.
MY MARKETING METHODOLOGY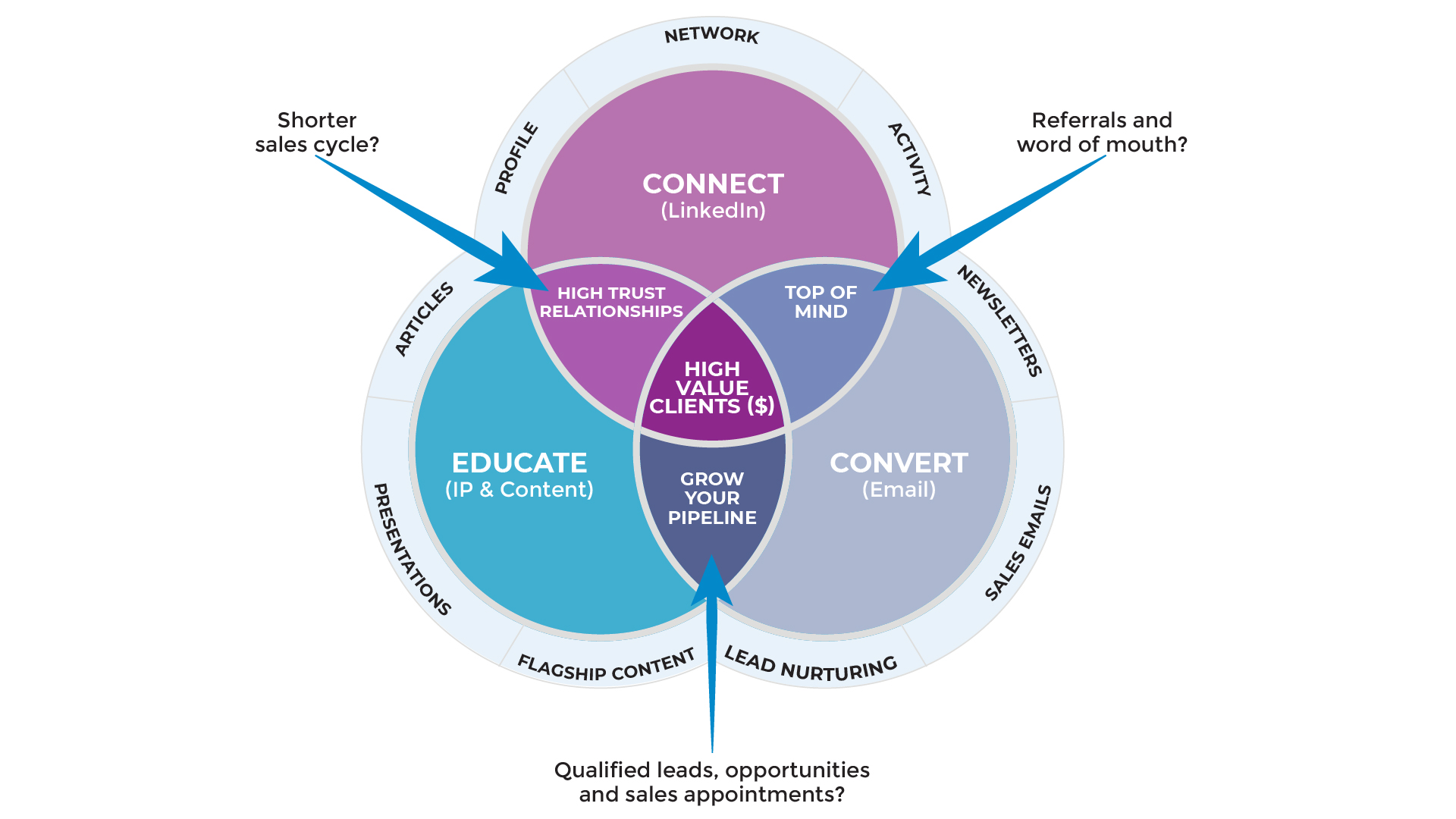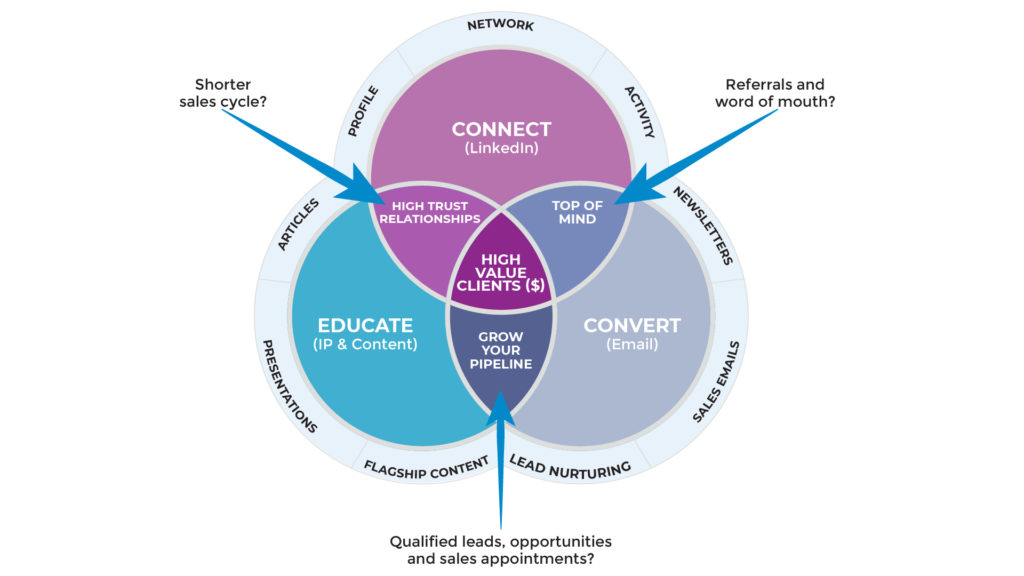 PS. When you're ready, here are 5 ways help
consultants & advisors

grow:

1. Web Strategy Planning Template (PDF). Our flagship 1-page tool we co-created with David Meerman Scott. It's been downloaded over 1 million times and featured on Forbes.

2. Read a free chapter from our book: Web Marketing That Works --- an Amazon #1 best seller.

3. Join my private invitation-only group on Facebook. Get to know us better and hang out with your peers.

4. Watch my pitch-free 17 min 'LinkedIn Crash Course for Consultants' and get 10 PDF Guides when you register.

5. Book a Digital Growth Session.  We can hop on a 15 minute call to explore how you can win high-value B2B clients!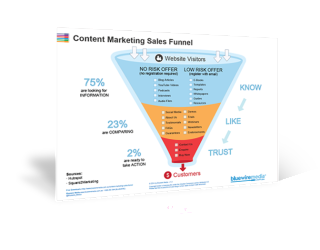 Content Marketing Sales Funnel
Your content marketing sales funnel is all about getting people to know, like and trust you by nurturing them with the right information at the right time.