How SEO has changed over the years [#51]
Updated on June 1st, 2019
[Rosalie Village, Paddington, Brisbane, Queensland]
A question via email from a Bluewire News reader about SEO has changed. I discuss white hat and black hat in my responses to this question below.
VIDEO
TRANSCRIPT
Hi, Adam Franklin here. One of the questions that I was asked when I was taking in students for my SEO course, my search engine optimization short course, was, "How much has SEO changed over the years, and has the course been updated to reflect that?"It got me thinking that there's actually two sort of big questions in that. The first is, have the algorithm updates had an impact on the fundamentals of SEO? To that, I say no. The fundamentals of SEO have always been about having good quality content that people are searching for, and then having a high authority site so that Google knows that you have the authority to rank on the first page or the first position on Google.
In that respect, not much has changed, and course has stayed very similar because of that. That's what I teach. It's the fundamental stuff that doesn't change. It's not about gaming the system and working around and trying to trick Google based on what the algorithm says or what we think the algorithm says.
That said, the comparison is, if you are conducting SEO and you're trying to game the system and you're trying to trick Google, well, yes, lots is going to change because Google is slowly weeding out those people and closing those loopholes so that the system can't be gamed. Now, that's called blackout. That's trying to trick Google. To me, that's bad. That's never going to work. You're going to get blacklisted.
If that's the way you're doing it, yes, lots has changed and it's going to continue to change. That said, if you follow white hat stuff, which is what I teach, the ethical stuff, that is going to stand the test of time and not change that much. In fact, each time there's an algorithm update, that's good, because it weeds out the black hat people.
MY MARKETING METHODOLOGY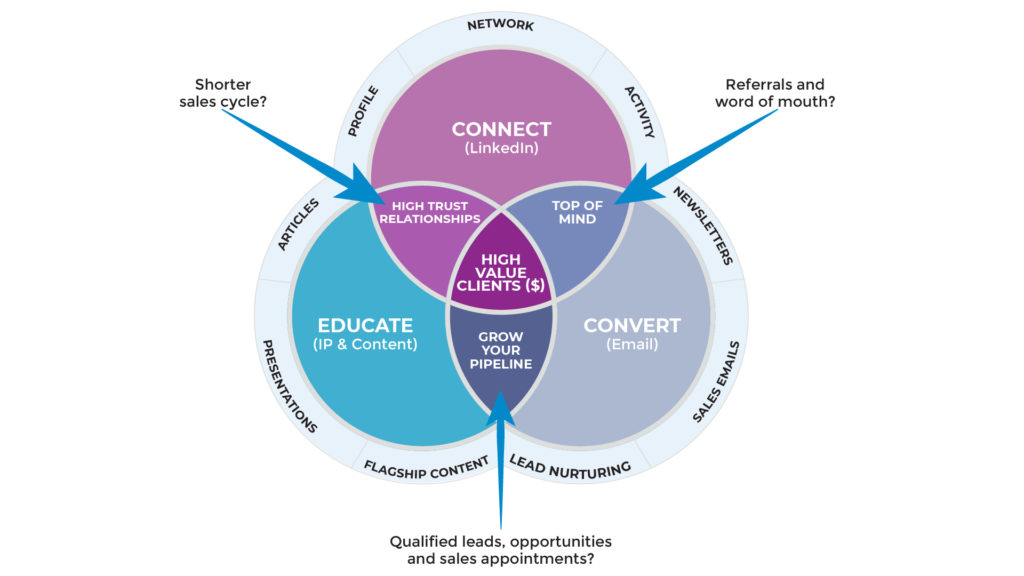 100 videos in 100 days. Want more?
This is part of my 100 videos in 100 days challenge.
For all my videos, join my Facebook page
For more videos and tip, let's connect on LinkedIn:
Or subscribe via my website and download my popular Web Strategy Planning Template.
PS. When you're ready, here are 5 ways we can help you grow:
1. Web Strategy Planning Template (PDF). Our flagship 1-page tool we co-created with David Meerman Scott. It's been downloaded over 1 million times and featured on Forbes.
2. Read a free chapter from our book: Web Marketing That Works --- an Amazon #1 best seller.
3. Join my private invitation-only group on Facebook. It's a great place to get to know us better and hang out with peers.
4. Watch my pitch-free 'LinkedIn Masterclass' on optimising your profile, building your network and growing your B2B pipeline on LinkedIn.
5. Work directly with me. Book a LinkedIn Growth Session and we can explore how you can use LinkedIn to grow a pipeline of high-value B2B clients.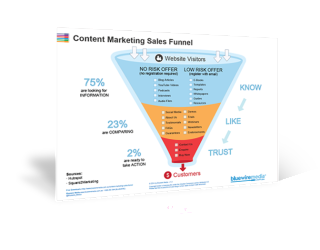 Content Marketing Sales Funnel
Your content marketing sales funnel is all about getting people to know, like and trust you by nurturing them with the right information at the right time.