How to create a content marketing strategy: Joe Pulizzi
Updated on October 21st, 2015
Joe Pulizzi breezed into the Social Media Marketing World 2015 conference for his presentation and then had to hot foot it out there for another event in another city, so I was pretty lucky to get a minute with him.
Joe has featured on this blog a couple of years ago via a Skype interview although this was my first face to face encounter with the godfather of content marketing.
Here's what Joe had to say about creating your content marketing strategy.
Joe Pulizzi's tip on creating a content marketing strategy
It's not rocket science. The mistake companies make is that they don't focus on a content niche where they can be the best in the world.  Focus on a specific content niche, focus on an audience and you need to solve their informational needs and pain points. Then do that consistently via one platform and via one content type.
Focus on building your email list because you don't own your social media connections. Do what media companies have been doing and grow your audience!
Connect with Joe Pulizzi
@joepulizzi and read his Content Marketing Institute blog.
You may also like
Content Marketing Sales Funnel template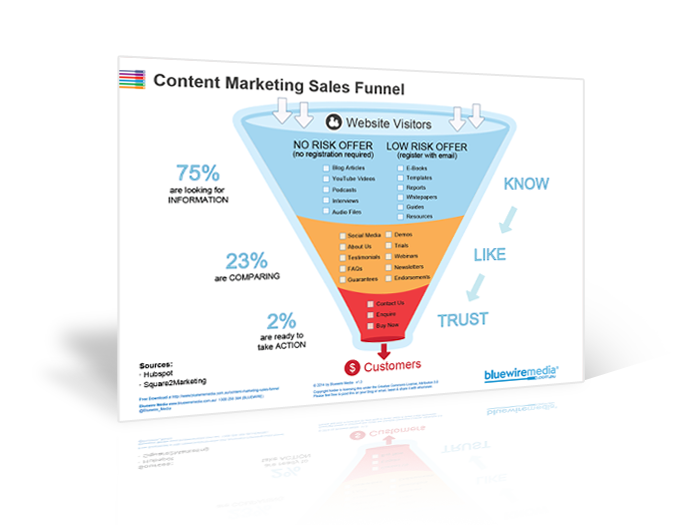 Content Marketing Sales Funnel
Your content marketing sales funnel is all about getting people to know, like and trust you by nurturing them with the right information at the right time.