How to Market Your Business Online Using Images
Updated on March 8th, 2020
Market business with online images
This is a guest post – Ann Smarty is the brand and community manager at Internet Marketing Ninjas and co-founder of Viral Content Buzz, the free platform helping your content reach social media influencers!

Welcome Ann…

If you want more shares, it's time to get visual.
People are more likely to (re-)share images on social networks than text-only updates. With the rise of visual networks like Tumblr, then Pinterest and Instagram, there are now more opportunities than ever to take advantage of visual content and market your business online using images.
You should aim to include images in your content that are high-quality, original, engaging and likely to spread… or just more likely to catch someone's eye as they are skimming through their Facebook news feeds.
Visual Marketing Ideas and Examples
Using images in your content is just one step. You won't surprise anyone with visually appealing content nowadays. To stand out, you need to get creative! Here are some ideas for you to market your business online using images;
1. Give away free images
This is the most powerful tip: If you want your online customers to remember you, give them something for free. Visual content is probably the easiest and most uniform option here. People in most niches will appreciate a free resource of stunning images. IMCreator has a free section that is a good example of what I am talking about.
If digital content is not something your customers would appreciate, sending out printed booklets, to-dos, recipes, checklists, etc. (anything that aligns with your product range and lures your visitors further into the conversion funnel) is a great loyalty-building strategy. It may sound too complicated but you don't have to handle printing on your own. Sites like this one give you an affordable and easy way to outsource printing, packaging and shipping.
2. Experiment with selfies
Smart marketers discover new trends fast. Smarter marketers watch how new trends are being utilised and learn how to do that better. Selfies have been around for a while but marketers have started to come up with ways for how to use them effectively only recently. The pioneer in that trend is definitely Tomoson, the influencer platform that has recently launched their "selfie" program connecting businesses to influential instagrammers who publish their selfies with logos or products to their thousands of followers. The result is huge brand awareness and visual content for a business blog.
3. Start a photography challenge
What's a better way to engage your customers than a challenge that inspires and motivates? And a photo challenge is something anyone can participate in these days (thanks to affordable cameras and smart phones) Depending on your niche, engage your site visitors and customers to make a topical photo a day. This is both unique content for your site and free exposure. Gurushots.com is a great illustration of what I am talking about.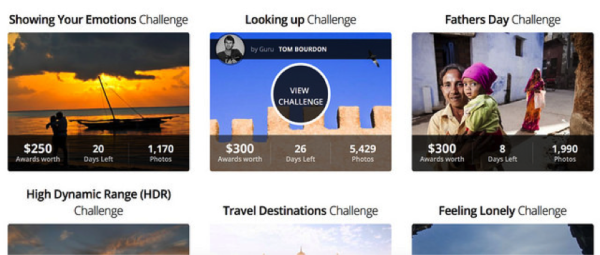 Another handy resource is Photographer Touch.
Essential Visual Marketing Do's
Optimise an image for search
Too many people neglect this one. Any picture used on your site should be enhanced for search engines. Make sure your image file name as well as image alt text are keyword rich, and the image title is descriptive. You can include additional meta data to make it more likely to come up in advanced searches.
Optimise your image size
Load time is an important ranking factor as well as a usability hurdle. Make sure your images are lightweight  so you don't keep your readers waiting while the page is loading. WebhostingHub has a great tutorial on how to use a free WordPress plugin to optimize your images. For a more professional and serious approach, consider investing into JPEGmini, an impressive photo re-compression technology, which significantly reduces the size of photographs without affecting their perceptual quality.
Use original visuals
Reposting things you find online can be a helpful way of taking advantage of a popular image. But when the concept gets stale, there is no reason for it to interest anyone. Use more original image sources or invest into creating your own visual content (or better do both).
Visual Marketing Don'ts
If you are investing time and effort into visual marketing, be aware of common mistakes online publishers make.
Use low-quality images
Whether it is blurry, badly cropped, badly photoshopped or just not very well framed, a low quality image can hurt, rather than help!
Use unclear messaging
Your image should directly represent your site or the post it is associated with. So should anything else you use, like an infographic. The moment the viewer sees it, they should be able to make an accurate association.
Use offensive images
Controversy can be a positive thing because it gets people talking. But being overly offensive is a quick way of isolating yourself from the viewing public. Learn the line between provocative and just plain crude or mean.
Violate copyright
This is a big one. You never want to use copyrighted images on your site unless you have ownership rights, or if you have obtained the rights. Public domain images are fine, and can be a good way to furnish your posts on a limited budget. But your best bet is having your own copyrighted images because that's your original content asset! Whenever you engage in visual marketing, remember, your brand's behind the images you are using!
About Ann Smarty
Ann Smarty is the brand and community manager at Internet Marketing Ninjas and co-founder of Viral Content Buzz, the free platform helping your content reach social media influencers!
MARKETING METHODOLOGY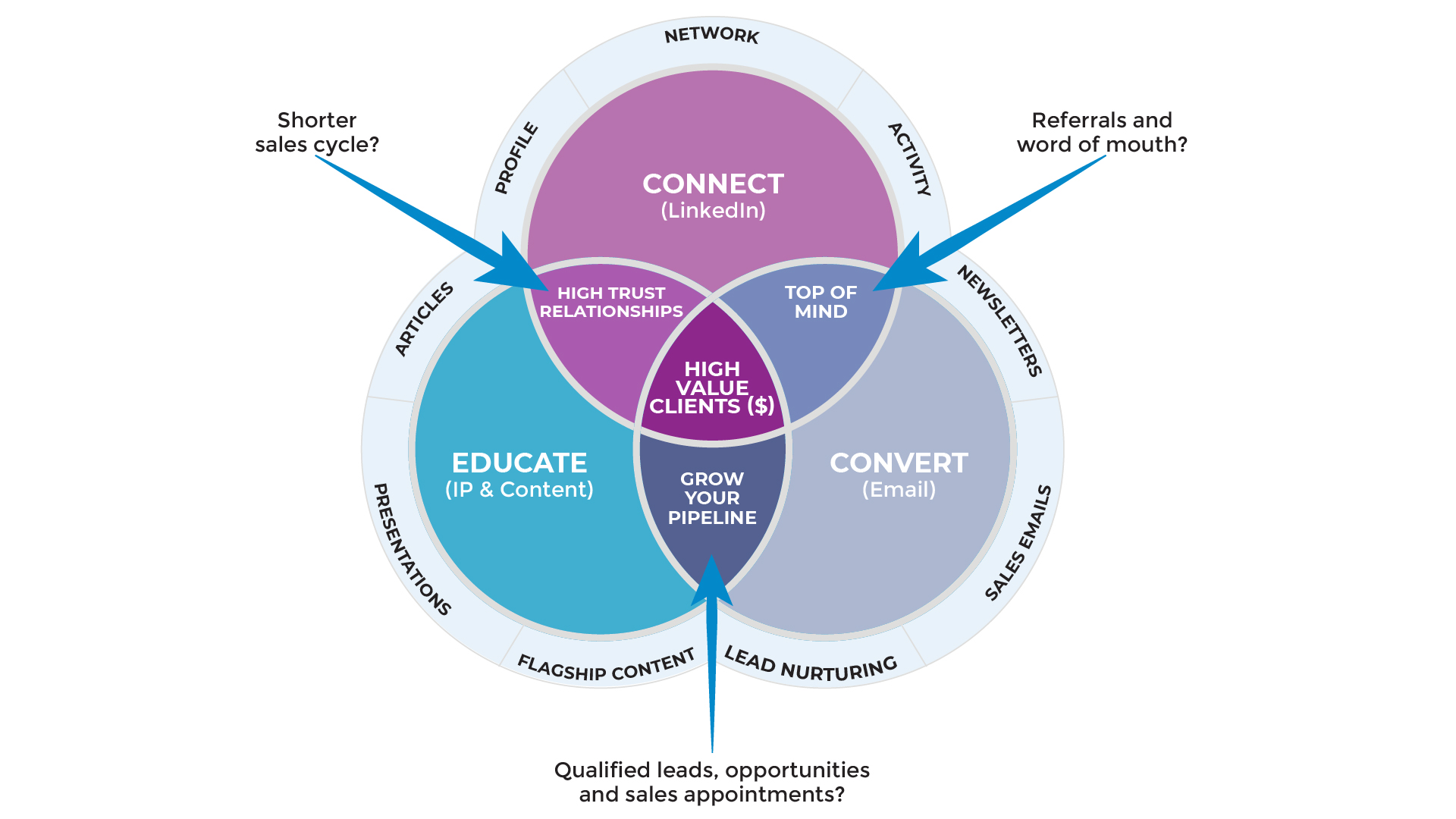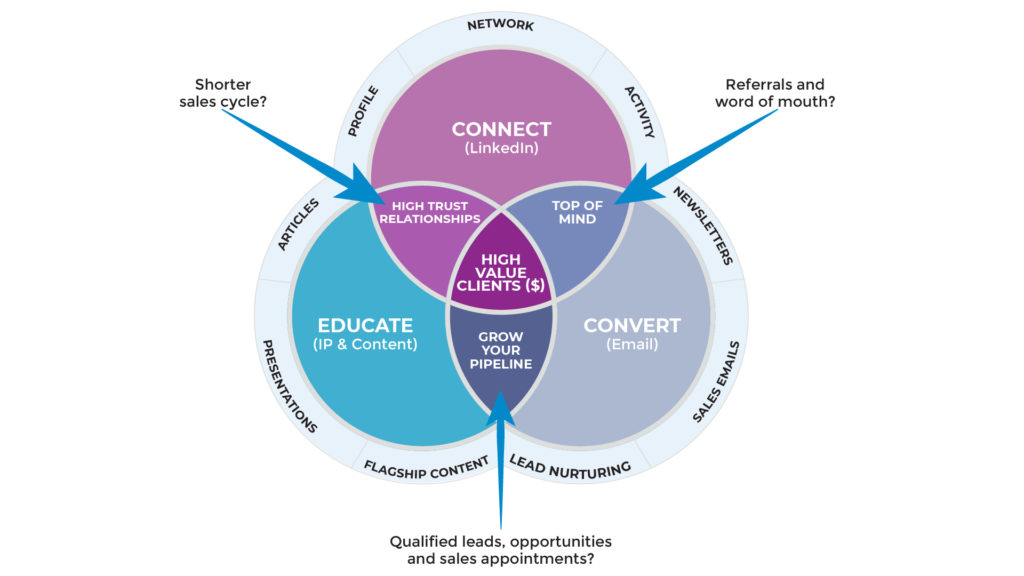 PS. When you're ready, here are 6 ways we help
consultants & advisors

grow:

1. Web Strategy Planning Template (PDF). Our flagship 1-page tool we co-created with David Meerman Scott. It's been downloaded over 1 million times and featured on Forbes.

2. Read a free chapter from our book. Web Marketing That Works --- an Amazon #1 best seller.

3. Join the private group on Facebook. Access free training resources, and hang out with 2,300+ peers.

4. Discover your marketing score. Take the 40 point Marketing Scorecard (in < 6mins) and get a customised report.

5. DIY for $7. Get the Complete 50+ Script Library for connecting with people to winning clients.

6. Let's brainstorm how to fill your marketing funnel.

DM the word "INTERESTED"

via Messenger

 or 

book a 20 min slot to talk

 on Zoom.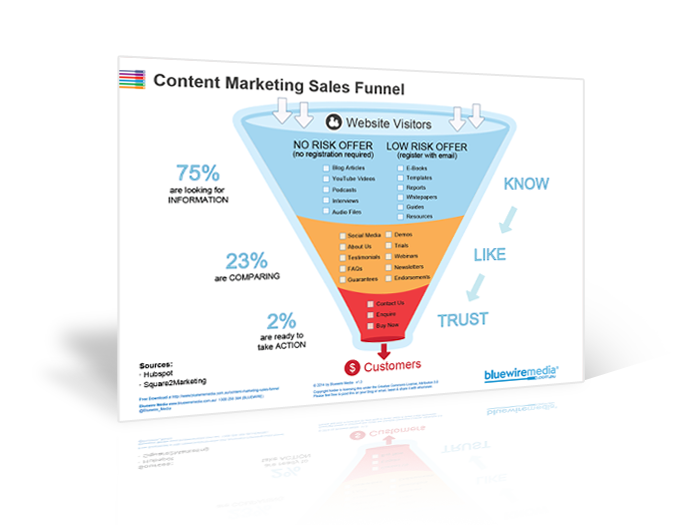 Content Marketing Sales Funnel
Your content marketing sales funnel is all about getting people to know, like and trust you by nurturing them with the right information at the right time.