How to set up Google Reader on your iPhone
Updated on February 7th, 2013
Do you struggle to keep up with all the blogs on your Google Reader RSS feed?  I find it really useful having Google Reader setup on my iPhone so I can keep up with the blogs on the run.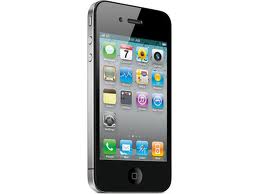 Here's a step by step process on how to set up Google Reader on your iPhone:
1. Open your Safari internet application
2.  Go to your Google Account
[If you don't have one, sign up for a free account with Google.]
From your Gmail account, you need to place your finger up the top of the screen.
3.  Drag the top of the screen down to More>>
so that you can see the other options.
4. Select Reader 
5. Tap the arrow button on the bottom of your phone
6. Select Add to Homescreen
7. Rename it to Blogs
8. Tap Add

Now you've got all your favourite blogs all in one place, in the palm of your hand & you can take it with you! Happy reading.