9 Actionable Tips to Improve Your Organic Social Media Reach
Updated on March 8th, 2020
Organic Social Media Reach
Benefits of organic social media
Managing your social media requires quite a lot of skill, especially if you want to be able to generate organic social media reach. Organic reach in social media pertains to how much attention your posts get even if you don't put money behind your content.
You want to improve your organic reach because you don't want to spend a lot of money all the time to be able to get social media attention. Also, if you needed to pay money to drive engagement, then that means there is an underlying issue that you need to address with your content on your accounts.
Luckily, there are plenty of ways you can improve your social media's organic reach without having to resort to paid ads. Here are nine actionable tips that can help you improve your organic social media reach:
Post the Right Types of Content
First and foremost, you want to make sure that your social media has the right to type of content on it.
A lot of beginners think that the goal of social media is to have content that goes viral. Virality is not the goal of your social media content. What you want to ensure is that you have the right target audience in mind for your content instead.
You shouldn't post content on your social media just because everyone else is doing it. This won't provide productive results to your page. It may reach a lot more people, but it's not going to give you actionable results, so you end up wasting your time and effort.
To create better and more appropriate types of content, you have to figure out the kind of audience that you want to connect with on the platform. Maybe your target audience is women between the ages of 35 and 45 who are businesswomen who live in a particular state or city.
These are ways you can narrow down the appropriate content that you can post.
Optimize Your Social Media Profiles
You should also ensure that your social media profiles will be easy to find if someone looks for it on search engines. You want to make sure that if specific keywords are typed in on the search bar, you are one of the first that pops up on the results page.
Even though allocating a higher pay per click rate can undoubtedly help you to rank higher on search engine results, it's not considered organic.
Instead, you should practice search engine optimization practices and apply them to your social media profile.
Interact and Engage With Your Followers
One of the best things about social media is that you can use it to engage with your fans and followers. Therefore it would be a shame if you don't use it for socialization.
On that note, you should make sure that you use your social media to interact and engage with what your followers are doing, especially if they are tagging you in it. Not only will you nurture your community on social media, but you will also expand the reach of your social media posts every time people interact on it.
You can also use this time to apply customer service promptly by using social media to address concerns people are having.
Conduct Live Streaming Sessions
Another interesting tactic that you can apply to help you increase social media engagement organically is by conducting live streaming sessions on a regular basis.
Live streaming sessions are a great way to interact with your followers. Aside from that, you can get a gauge on your real-time engagement and be more interactive with your followers than you could with only a comment.
The key to an excellent live streaming session is to make sure that you make it as interactive as possible; otherwise, the live streaming is pointless. You can answer comments in real-time, or you can ask them questions so that they can help you with something.
Post Evergreen Content
The most fundamental social media strategies of many top Facebook advertising agencies are posting evergreen content.
Evergreen content essentially means it is a type of content that will work no matter what time or context.
Plenty of top content marketers know that it is foolish to ride trends and create content based on it. Although you can follow trends, occasionally, it doesn't mean that you should revolve your entire content around it.
What you should instead is to focus on posting evergreen content. If you have evergreen content, then you won't have to worry about the timeliness of your post.
Evergreen content is especially useful since a lot of social media platforms nowadays have some throwback features. You can then reshare old content, tweak a few things, and still find it applicable to your social media.
Use Hashtags to Reach a Larger Audience
Hashtags aren't only a way for you to keep track of your posts and their topics. They are also a great way of reaching a broader audience.
It helps people who are interested in the same things you are to find your content and interact with it. Therefore, you should make the most out of hashtags in your social media content.
However, you should make sure that you don't abuse it. Too many hashtags are going to reach audiences that probably won't be interested in what you have to offer.
Aside from that, you are going to make your post captions quite unattractive and a little desperate, which is never a good look on anyone.
Use Attractive Images and Videos
Although it's good to have a social media presence on a lot of major platforms, there are some social media platforms that your business probably doesn't need to be on at all.
It might be a waste of time and limited resources if you try and put your foot in every door.
Knowing the right places that work for you is going to help you narrow down and master your social media presence.
Focus Your Efforts on the Right Places
Although it's good to have a social media presence on a lot of major platforms, there are some social media platforms that your business probably doesn't need to be on at all.
It might be a waste of time and limited resources if you try and put your foot in every door.
Knowing the right places that work for you is going to help you narrow down and master your social media presence.
Understanding Social Media Algorithms
Each social media platform has a different set of algorithms that you should keep yourself updated on; otherwise, you might have a hard time generating organic social media reach.
Understanding the rules will help you get your content out to more people. Plus, it will help you ensure that you aren't breaking any guidelines that may end up with getting your social media accounts banned.
How to increase social media engagement organically
Organic social media reach is possible, but like anything, it requires hard work and research. Hopefully, these actionable tips will help you create a better social media strategy that will improve your organic reach, even without paying for ads.
About the author
Bryan Mixon is the owner of AmazeLaw, the website building for solo and small firm attorneys. He has been building websites since 1999 and has spent his last four years helping companies like HubSpot, Mill33, and LivingSocial.
Bryan knows from his personal experience how difficult it can be for small business owners to get their digital marketing off the ground, so he built AmazeLaw as a great super-simple place for solo attorneys to build their sites, collect leads and get on with their days of doing lawyerly things.
MARKETING METHODOLOGY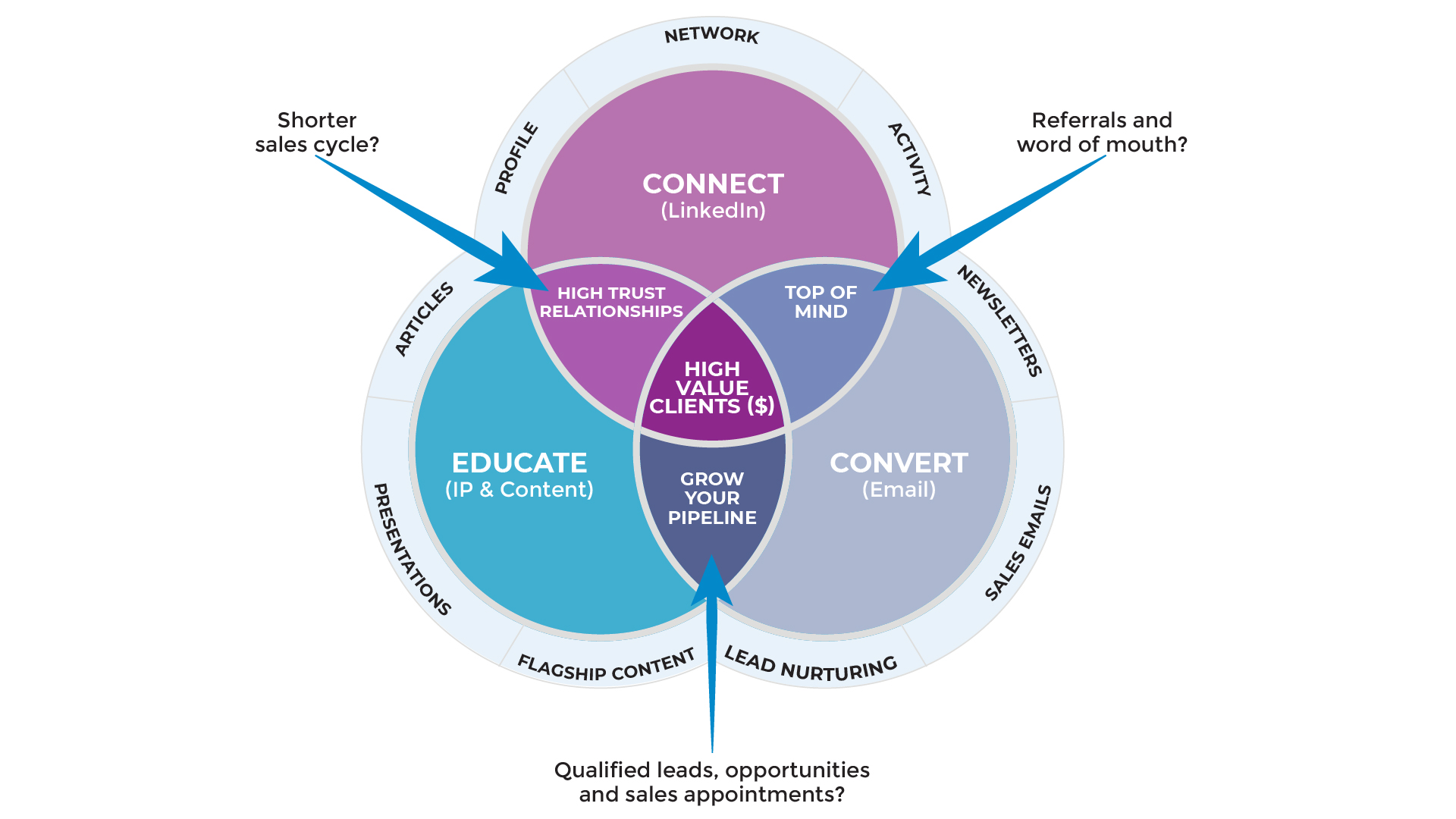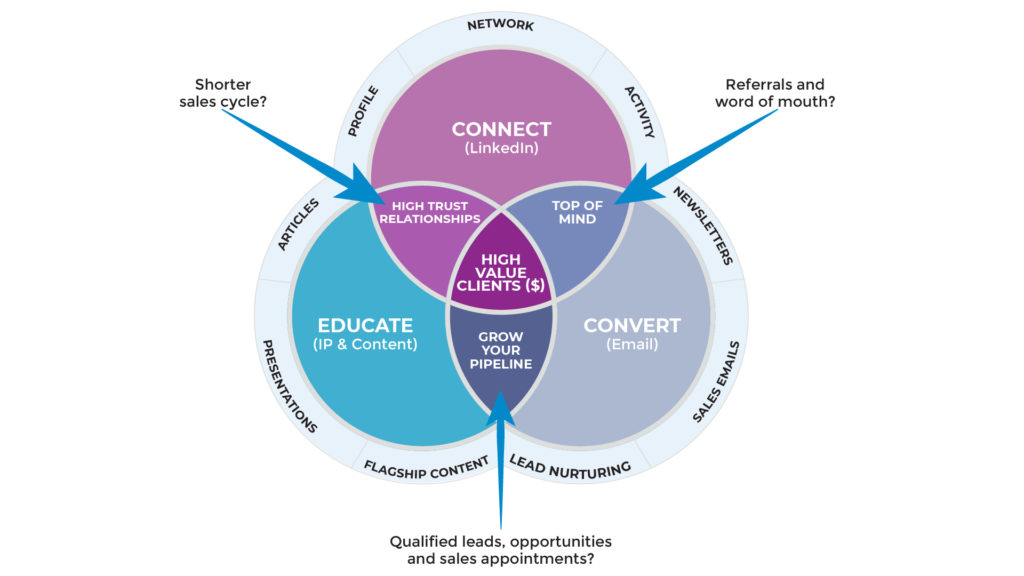 PS. When you're ready, here are 6 ways we help
consultants & advisors

grow:

1. Web Strategy Planning Template (PDF). Our flagship 1-page tool we co-created with David Meerman Scott. It's been downloaded over 1 million times and featured on Forbes.

2. Read a free chapter from our book. Web Marketing That Works --- an Amazon #1 best seller.

3. Join the private group on Facebook. Access free training resources, and hang out with 2,300+ peers.

4. Discover your marketing score. Take the 40 point Marketing Scorecard (in < 6mins) and get a customised report.

5. DIY for $7. Get the Complete 50+ Script Library for connecting with people to winning clients.

6. Let's brainstorm how to fill your marketing funnel.

DM the word "INTERESTED"

via Messenger

 or 

book a 20 min slot to talk

 on Zoom.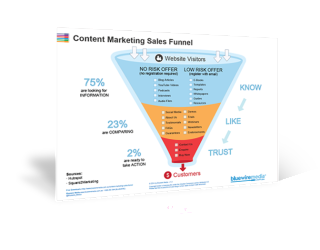 Content Marketing Sales Funnel
Your content marketing sales funnel is all about getting people to know, like and trust you by nurturing them with the right information at the right time.