[Infographic] How to Combine Email Marketing and Social Media
This is an infographic from our friends at Campaign Monitor.
As a marketer, you may be wondering where to invest your budget. After all, you want to get the most out of your marketing efforts. Are you wondering if you should focus on email marketing campaigns? Social media? Paid search? SEO?
While email marketing holds the highest ROI of any digital marketing channel, there are arguments to be made for investing in any one of these different digital marketing strategies. However, a smart marketer knows that the most powerful campaigns work across multiple channels.
Since email marketing campaigns and social media strategies can bring a positive ROI, this infographic will give you ideas on how you can unite your social media and email strategies to create engaging campaigns.
Source: How to Combine Email Marketing and Social Media by Campaign Monitor.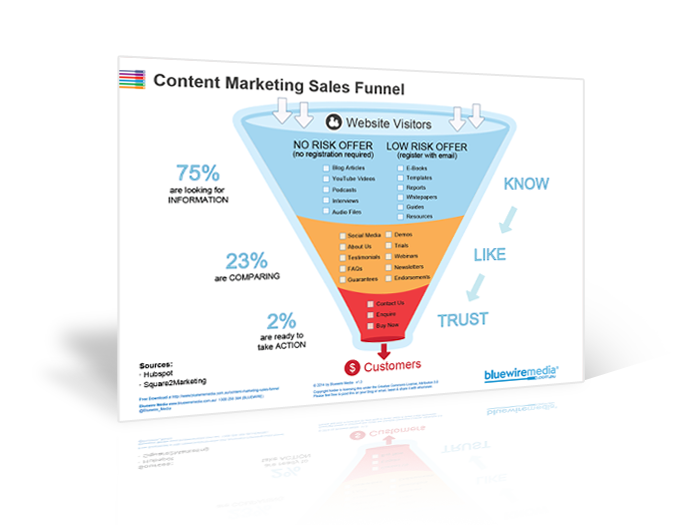 Content Marketing Sales Funnel
Your content marketing sales funnel is all about getting people to know, like and trust you by nurturing them with the right information at the right time.