WMTW 123: Jay Baer – Hug Your Haters [Podcast]
Podcast: Play in new window | Download
Subscribe: RSS
"Criticism is the laboratory for improvement." Jay Baer (Tweet this)
In this episode I chat to Jay Baer about customer service, responding to negative comments and hugging your haters.
Show-notes:
Key points
Jay is the author of the book "Hug Your Haters: How to Embrace Complaints and Keep Your Customers."
Negative comments cannot be avoided; it should be treated as a favour
Only 5% of unhappy customers complain
When you don't answer a complaint it decreases customer advocacy by up to 60%
When you answer a complaint it increases customer advocacy by 25%
Grab a screen capture before deleting anything
Use "Social Media Listening" software to get a better overview of all the feedback
Great customer service makes a company great
Links mentioned
Get in touch with Jay
Did you like this podcast?
If you liked this podcast, please click to tweet this show >>
Subscribe
We would love you to subscribe to Web Marketing That Works and please leave your honest reviews via:
Stitcher radio
iTunes
SoundCloud
Bonus 33 Free Templates
Download the 33 free templates from our new book.
Or order the book online: Web Marketing That Works: Confessions from the Marketing Trenches (Wiley 2014).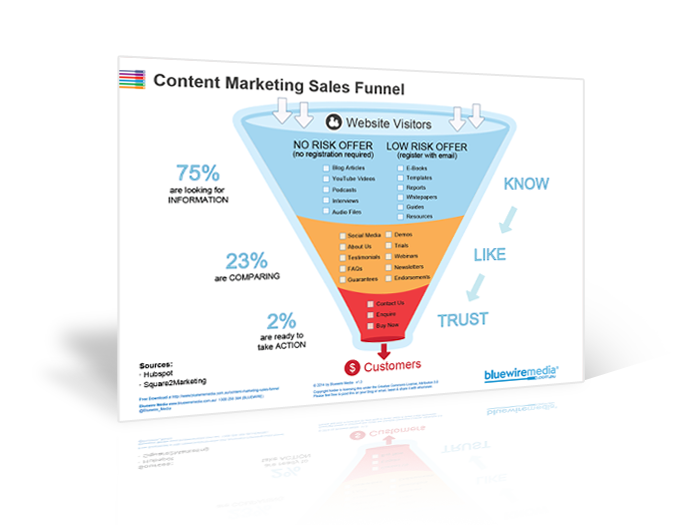 Content Marketing Sales Funnel
Your content marketing sales funnel is all about getting people to know, like and trust you by nurturing them with the right information at the right time.