WMTW 147: John JD Dwyer from The Institute of Wow [Podcast]
Podcast: Play in new window | Download
"Make sure you collect data." John Dwyer (Tweet this)
In this episode I talk with John Dwyer about SMS marketing and the importance of data collection.
Show-notes:
Key points
He runs the Institute of Wow and is a co-host of the podcast Sales for Profit.
SMS messaging is a marketing tool that gets results when used properly.
Go the "Problem Solution Path".
A database is important.
Rapport creates clients.
People mentioned
Links mentioned
Get in touch with John
Did you like this podcast?
If you liked this podcast, please click to tweet this show >>
Subscribe
We would love you to subscribe to Web Marketing That Works and please leave your honest reviews via:
Bonus 33 Free Templates
Download the 33 free templates from our new book.
Or order the book online: Web Marketing That Works: Confessions from the Marketing Trenches (Wiley 2014).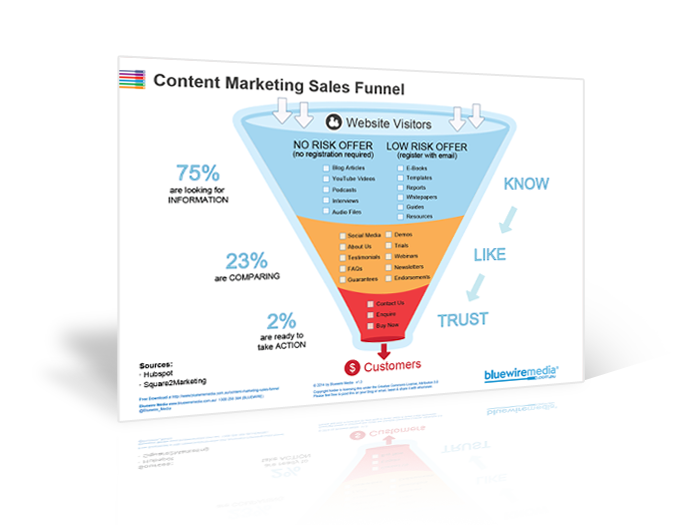 Content Marketing Sales Funnel
Your content marketing sales funnel is all about getting people to know, like and trust you by nurturing them with the right information at the right time.