WMTW 063: Jordan Harbinger on charisma, trolls & haters in online business
Podcast: Play in new window | Download
Subscribe: RSS
Updated on November 23rd, 2019
"If you want to have a business online, you have to be likeable and trustable" Jordan Harbinger
Adam Franklin chats to Jordan about the charm, confidence and charisma in the online world.
Show-notes:
Key points
Jordan Harbinger is founder of The Jordan Harbinger Show podcast.
Networking and people skills are more valuable than hourly work and technical skills.
He gives away all the content available for free, and sells the 'training'.
Training is the key, information without application is nothing.
Web marketing is essential to promote your business.
On overcoming fear of putting stuff out there online… do it for yourself first and foremost.
On haters… it is actually a sign that you've had sufficient success for internet trolls to hassle you!
More positive feedbacks than negative feedbacks are always a good sign.
Online charisma is people feeling what you feel.
Everybody likes an authentic person.
Avoid hiring your friends.
People mentioned
Links mentioned
About Jordan
Jordan Harbinger, often referred to as "The Larry King of podcasting," is a Wall Street lawyer turned interview talk show host, and a communications and social dynamics expert.
Jordan has hosted a top 50 iTunes podcast for over 12 years and receives over six million downloads per month, making The Jordan Harbinger Show one of the most popular podcasts in the world. The show was awarded Apple's "Best of 2018" and is one of the most downloaded shows of the year.
On The Jordan Harbinger Show, Jordan deconstructs the playbooks of the most successful people on earth and shares their strategies, perspectives, and practical insights with the rest of us.
Get in touch
Email him at Jordan[at]joranharbinger.com
Did you like this podcast?
Please subscribe below.  We would love you to subscribe to Web Marketing That Works and please leave your honest reviews via:
Stitcher radio
iTunes
SoundCloud
Bonus 33 Free Templates
Download the 33 free templates (11.2 MB – zip file) from our new book.
Or order the book online: Web Marketing That Works: Confessions from the Marketing Trenches (Wiley 2014).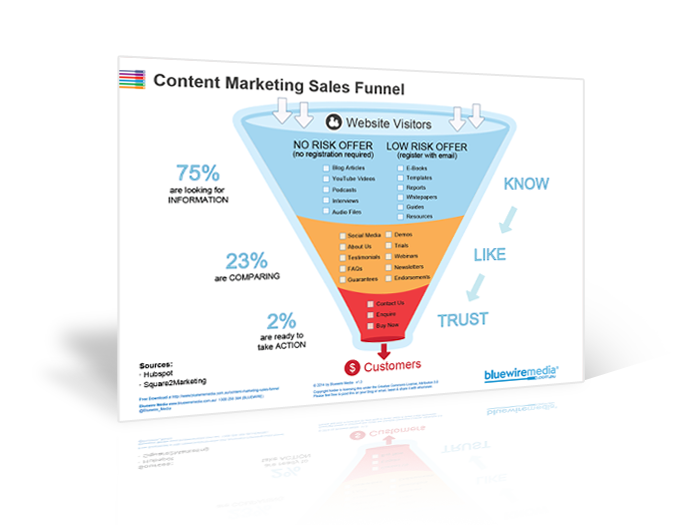 Content Marketing Sales Funnel
Your content marketing sales funnel is all about getting people to know, like and trust you by nurturing them with the right information at the right time.