WMTW 084: Josh Turner author of Connect [podcast]
Podcast: Play in new window | Download
Subscribe: RSS
Updated on June 11th, 2015
"Relationship building is the best path to take." Josh Turner (Tweet this)
Adam Franklin chats to Josh Turner about all the wonderful opportunities on LinkedIn to build relationships with influencers, connect with prospects and contribute to groups.
Show-notes:
Key points
Josh is the Author of the book "Connect: The Secret LinkedIn Playbook To Generate Leads, Build Relationships, And Dramatically Increase Your Sales."  Josh is also the founder of LinkedIn University.
In generating leads for the business, develop the relationship first then take the time to build on that. 
Classic mistakes made on LinkedIn

Sending a connection request to someone you do not know (and approaching them in the wrong way).
Not having a clear plan.

Steps to include in the plan:

Define your prospect profile
Be in the right LinkedIn group
Get a professional picture
Have a headline tells people your business
Get third party social testimonials

LinkedIn groups are helpful in content distribution and developing relationships with prospects.
Be the best at one thing.
Special "Your LinkedIn Marketing Master Plan" — worth $197, for free
Follow the instructions at http://theconnectbook.com/media
Links mentioned
Get in touch with Josh
Did you like this podcast?
If you liked this podcast, please click to tweet this show >>
Subscribe
We would love you to subscribe to Web Marketing That Works and please leave your honest reviews via:
Stitcher radio
iTunes
SoundCloud
Bonus 33 Free Templates
Download the 33 free templates from our new book.
Or order the book online: Web Marketing That Works: Confessions from the Marketing Trenches (Wiley 2014).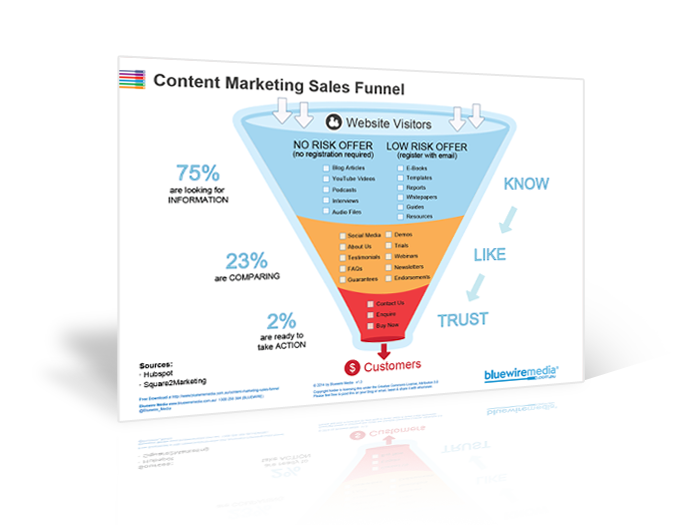 Content Marketing Sales Funnel
Your content marketing sales funnel is all about getting people to know, like and trust you by nurturing them with the right information at the right time.