Achieve LinkedIn Profile Perfection In 7 Steps [Infographic]
Updated on December 28th, 2016
LinkedIn has over 400 million users across 200 different countries and territories…
As a social network it provides a professional edge unlike any other. A platform to start, strengthen and expand your professional network.
Not to mention how effective LinkedIn can be at attracting new clients to your business, rapidly building your personal brand and boosting your social presence.
It's safe to say that it's a fundamental tool for anyone looking to build a career or a business in today's digital landscape.
Unfortunately, most people are leaving a whole bunch of value and opportunity on the table because their LinkedIn profile isn't optimised.
The monster Infographic below is from Leisure Jobs, the home of hospitality, sport and retail jobs in the UK.
If you're looking to write a more compelling LinkedIn profile (or perhaps you haven't even got one yet), this is a great visual shortcut to the key things you need to know.
Here's a quick summary of the 7 steps to LinkedIn profile perfection;
Follow the "Profile Blueprint"
Get your image sizes right
Outreach for LinkedIn recommendations
Enhance your profile with hidden features
Optimise your profile for search engines
Find ways to be active on LinkedIn every day
Make sure your profile is secure
This infographic was originally published at Leisure Jobs.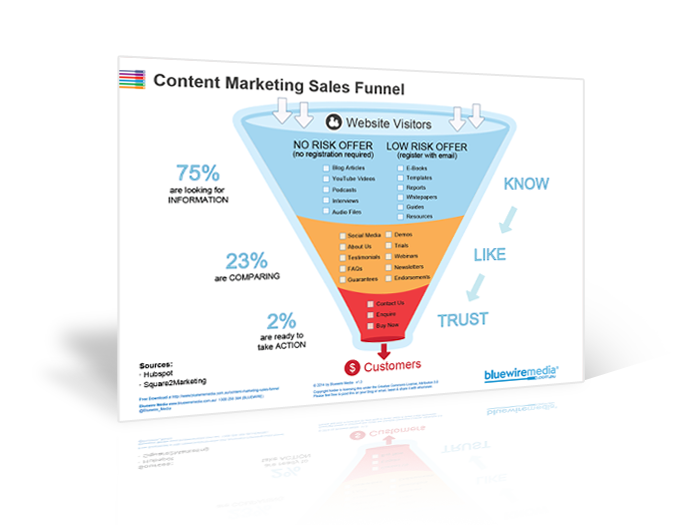 Content Marketing Sales Funnel
Your content marketing sales funnel is all about getting people to know, like and trust you by nurturing them with the right information at the right time.