Updated on May 14th, 2020
Thanks for registering
Your workshop tickets are waiting you in your inbox
And all the important details are below. Read on below to get all the resources and remember to save this event to your calendar!
[VIPs: your tax receipt and bonuses will be in your inbox]
Do This Now –> Save to Calendar
**if these links don't work correctly, please save in your calendar manually so you don't miss the workshop**
Time & Date
USA: 3pm – 8pm Pacific (PDT) on Thursday 14th May 2020
AUSTRALIA: 8am – 1pm AEST on Friday 15th May 2020
The Workshop Starts in:

Zoom Link
https://us02web.zoom.us/j/88342247081
Remember to show up live! You'll only get the recordings if you purchased the VIP Upgrade.
VIP Upgrade
If you chose the VIP Upgrade you'll receive your immediate bonuses via email, and you'll get the recordings afterwards.
Still want the VIP Upgrade?
The VIP Upgrade gives you :
Lifetime access to the recordings of all 4 sessions
A copy of Web Marketing That Works and..
1-on-1 "Game Plan" coaching session with Adam where he'll audit your LinkedIn Profile and help you craft your 5 Step Nurturing System.
You can still upgrade for $47 USD (but after the workshop it will be $97 USD)
Bonus Resources
10 x COMPANION LINKEDIN  PDFs  (instant download, no opt-in required)
PLUS A CHAPTER of Web Marketing That Works  (instant download, no opt-in required)
Join us in the free private, invite-only Facebook group
Over 1,000 peers are waiting to support you, and welcome you to group.  I'm in there everyday answering questions and interacting in the community, and it would be great to see you in there too.  Join us here.
Once you join you'll get access to all my marketing templates, as well as my 'walk through' video tutorials on how to use them!
Want a 1-on-1 fast track "digital growth" call?

Book a Growth Session with Adam
RIGHT NOW, I'M LOOKING FOR 5 ESTABLISHED CONSULTANTS who already…
Work with high-value clients (worth ~$10k+ in annual spend),
Have 10-20 years experience,
Have valuable IP,
Have existing clients, who know, like and trust them
Have $20K – $300K monthly revenue (or the capacity to exceed $20K per month quite comfortably),
Have a strong network (personal & professional),
Have existing word of mouth & referrals,
Have a very strong desire to scale via digital marketing,
Are 10/10 committed to getting results,
Have an internal resource to help implement,
Are friendly, methodical and coachable,..
…If that's you, let's definitely have a chat!
But even if you're missing a few items above, let's still brainstorm 1-on-1 and see how I can help.
If just like to fast track your progress, I'd like to invite you to have a Digital Growth Session. I'll ask a few questions about your business to see how I can help you.
Once you've filled out the short questionnaire, you can book in a time to chat in the next few days!
Cheers,
Adam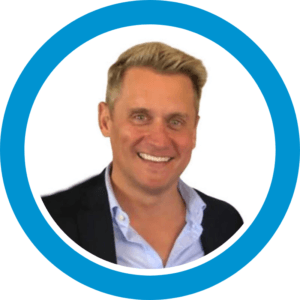 Adam Franklin
CEO Bluewire Media
Author or Web Marketing That Works