Updated on November 9th, 2019
LinkedIn Accelerator ONLINE WORKSHOP
(2 hour on-demand workshop)
On-demand workshop is OPEN
Tickets
This LinkedIn Accelerator Online Workshop 2019 with Adam Franklin will run online via ZOOM. We'll focus entirely on LinkedIn!
What to expect
2 hours spent learning about LinkedIn for your business — all under the watchful eye and guidance of Adam Franklin.   This is the same content that we cover in the in-person LinkedIn Accelerator workshops but from the comfort of your desk (and you are free to do the implementation in your own time).
We cover the basics but also dive into advanced strategies that are super effective at helping you win high-value clients, both elegantly and without pressure.
2 Hour Agenda
Part #1 (30 mins): LinkedIn Profile: your headline, summary, work history.
Part #2: (30 mins): Exploring your network and finding ideal buyers
Part #3: (30 mins): Nurturing system to convert contacts to high-value clients
Part #4: (30 mins): LinkedIn activity plan: commenting, posting, direct messages and getting interaction.
Testimonials
"Adam delivers practical common sense advice and pro-tips that really unravel the mystery of
digital marketing for the uninitiated business folk like me" ~ David J
"Had zero LinkedIn experience and no idea where to start. After just one course with Adam
I am feeling much more confident and I have an actionable plan." ~ Alex P

"Adam has developed a huge resource of highly useful teaching, not the least of which are his templates, and "scripts"
and other innovative tried and tested approaches to naturally and authentically connecting with prospects on LinkedIn.
Have appreciated his non BS, non hypey, and very ethical approach" ~ Peter C

"Big shout out to Adam for today's LinkedIn accelerator class. Being a complete novice with LinkedIn I have gained a greater understanding of how I can use LinkedIn as another tool to improve/generate more for my business. Thanks guys!!" ~ Joe M
Additional PDF resources
Here are some of the LinkedIn PDF resources I've shared with you that will be great resources for this training.
You'll also be supplied with a digital workbook to work from so you don't need to reinvent the wheel.
On-demand workshop is OPEN
Tickets
Who is this for?
Consultants, professional advisors, B2B business owners, people in high-trust, relationship-based, business development role who have high-value clients.  It's also for the marketing managers and marketing assistants of these companies.
Ideally your business is already successful and you want to grow via LinkedIn.
It's perfect it you have:
High-value clients ($10k+ annual customer spend),
10-20 years experience in your industry,
Valuable IP,
Existing clients,
$250k+ annual revenue (or want to reach that level soon)
Strong personal network
Existing word of mouth referrals
and ideally an internal resource to help them implement…
Perhaps you've got a weakness in LinkedIn, or you just been quite passive in utilising it and you know you can leverage it a lot more.
Very often successful business like yours already have all the "ingredients" to succeed online, but you don't have the "recipe".  This workshop gives you the "recipe".
It is best for successful business owners who work with high value clients.  Attendees who will benefit include financial advisors, doctors, IT professionals, mortgage brokers, real estate agents, wealth managers, dentists, lawyers, accountants, engineers, physios and marketing consultants.

On-demand workshop is OPEN
Tickets
More testimonials
"Very useful and done very entertainingly at a nice pace.
Learnt some really handy insights and tips that will no doubt help me." ~ Callum C

"Practical advice that can be implemented on the spot.
I had results by the end of the session by following Adam's advice." ~ Mel N

"I've seen Adam on numerous occasions and he just seems to keep getting better.
Not only is he knowledgeable and has years of "runs on the board" to back up his claims,
but his presentations are clear, easy to follow, and include a great amount of humour and personality.
I would highly recommend him." ~ Will B

"Great. Learnt a lot. Recommend to anyone looking to expand their LinkedIn presence. Thanks Adam." ~ Steve M

"Excellent presenter, amazing insight on all things LinkedIn. Adam is experienced and full of helpful tips.
During the workshop I received two messages and I've booked a meeting regarding a potential partnership next year and that all happened just in a few hours during the workshop. Thanks Adam!" ~ Emma B

"Thanks Adam, the LinkedIn Accelerator was full of great content and I got an instant result) Thanks so much." ~ Stuart G
Meet your host – Adam Franklin
Adam Franklin is the author of Web Marketing That Works — an Amazon #1 best seller.  He is a professional speakers and co-founders of Bluewire Media.
The Bluewire Media blog was Australia's #1 business blog in 2015 and their podcast was named #9 top marketing podcast by Entrepreneur.
His work has featured in Forbes, Entrepreneur, The Australian, Sydney Morning Herald and the Huffington Post. Their free Web Strategy Planning Template which has been seen by hundreds of thousands of marketers worldwide, and their weekly 'Bluewire News' email goes out to over 28,000 business owners worldwide.
Adam Franklin
CEO at Bluewire Media
Connect with Adam on LinkedIn

On-demand workshop is OPEN
Tickets
Here's what 100s of attendees have said:
"I have just attended the LinkedIn Accelerator workshop facilitated by Adam Franklin and I am blown away by how much value I received in the space of a few hours. I realised just how much I didn't know about LinkedIn and received some incredible tools and practical action steps to make LinkedIn work effectively for my business. With many workshops we often leave with just a pile of notes, but this workshop was so different to this. What I loved most is the implementation we did on the day and the group discussions and brainstorming to help each others businesses. Thank you Adam, this was a few hours really well spent and my business will greatly benefit!"
~ Deb Johnstone,
Transformational Pathways Australia.
"I thoroughly enjoyed Adam Franklin's LinkedIn Accelerator I attended in Cairns today. It was a full day workshop with 10 other business owners and the best part was that it was very practical. We spent a long time improving our profiles, and also learning about how best to structure communications with leads. I learnt a lot, and didn't go home with a pile of homework."
~ Nicky Jurd,
Precedence
"Adam's an engaging speaker. He connected with everybody in the room. I was able to walk out with some great actionable tips for LinkedIn."
~ Jeff Ruffino,
Local Visibility
"Thank you Adam for opening the world of LinkedIn up to me. Loved your relaxed friendly style. I now have a strategy to move forward."

~ Jill Morris,
Simply Hampers

This is the second time I have seen Adam Franklin speak and it was once again brilliant. Today I attended his LinkedIn Accelerator workshop in Cairns and it has really opened my mind up on how I can use LinkedIn for my business. If you think you already know everything about LinkedIn…think again. You need to attend this workshop with Adam Franklin.

~ Tyson Franklin,
Dr Tyson E. Franklin
"Great course content for beginners. Easy to follow and so happy this course didn't encourage spamming clients"

~ Kerri Brown,
allsigns print & design

"I thoroughly enjoyed the LinkedIn Accelerator course that Adam Franklin from Bluewire Media delivered.  I highly recommend Adam and the Bluewire team to anyone who is interested in utilising Linkedin to its full potential."

~Melissa Pyne,
Australian Sustainable Energy

"This was an engaging, entertaining, informative and educational day. Thank you educating me!"

~ Robyn Rankin,
Far North Queensland Hospital Foundation

"Adam is an emotionally intelligent speaker.  It was great to have "right now" actionable chunks of info and a great group to connect with."

~ Cath Gersback,
Oasis Magazine.
"I've worked with Adam over a number of years and have always been impressed with his command of his subject matter. He's honest, authentic and has a straight forward approach that puts trust and value at the forefront. It's great to be connected with an expert who genuinely wants to see his clients succeed. "
~ Michael Drysdale
Lush – The Content Agency
On-demand workshop is OPEN
Tickets
Tax Receipt
This booking system is setup to provide you with a tax receipt. However if there are any problems, please forward your event confirmation email to [email protected] and Sabine will sort out a tax receipt for you.
60 Day Money Back Guarantee
As always Bluewire provides peace of mind if you don't find the event valuable. Please let us know and we'll respectfully reimburse your credit card, no questions asked.
MORE TESTIMONIALS:
"Adam knows his subject and is a great communicator!  If you want the rubber to hit the road on LinkedIn, get on board!"
~ John Broadbent,
Realise Potential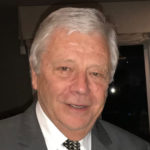 "Adam once again exceeded my expectations with his brilliant content and comprehensive delivery of complex issues in an easy to understand manner."
~ Mike O'Shea,
Web Strategies Australia.

"As an older person playing in a high-tech world I have found Bluewire Media to be a drink of fine wine in the desert. Adam is always happy to answer my most ignorant questions in a manner which leaves my self esteem intact."
~ Lynne Blighton,
The Fragile Puzzle
"Usually these types of workshops tend to be fluffy or a day long sales pitch, but this one was not like that at all. Really great tips for setting up the foundations of LinkedIn.  The strategies for building and nurturing your network have benefits that actually reach beyond LinkedIn."
~ Chris Dwyer,
Vision 6.
"Facebook sucks. LinkedIn is the place for serious people but you need to know what you are doing. Adam is THE person to teach you."
~ Peter Gjersoe,
GjeneSys.
"Thank you Adam, your workshop content takes the ceiling off our potential and your examples and style are inspiring"
~ Annie O'Shea,
Web Strategies Australia
"Very comfortable setting to learn and understand the possibilities of LinkedIn. Thank you Ads."

~ Marty Lane,
Fast Lane Training
"Adam presented clear and actionable information which I could implement straight away. I now have a more in depth understanding of how LinkedIn can be especially helpful with any business."
~ Bruce Stark,
Ortho-Bionomy
"The workshop was great, comprehensive and gave me some useful and practical takeaways. The knowledge and experience of Adam really made the day a worthwhile experience."

~ Matthew Wynn,
Vision 6.
"I have been dabbling in LinkedIn for about 10 months and have had a small level of success (luck). Adam's information has given me some structure and empowered me to able to use LinkedIn to increase my network,"

~Jason Spaull,
Coastal Asbestos Removal.
"Adam's style is great. He shares his extensive knowledge, experience and understanding rather than 'telling us'.  He managed a diverse group with skill and respect, which was appreciated and resulted in open and frank sharing from the cohort."
~ Philip Barnes,
CFO Insight
On-demand workshop is OPEN
Tickets