LinkedIn Content Marketing: Where's the easiest place to start? [#123]
LinkedIn content publishing strategy
[Manly Surf Club, Sydney, NSW, Australia]
VIDEO: Where's the easiest place to start with LinkedIn content marketing?
How get into LinkedIn content marketing, the easy way.
TRANSCRIPT:
The question today is
"Where's the easiest place to start with publishing content to LinkedIn?"
Now, in my opinion, at the moment, the simplest way to start is to actually just share a document, like a PDF.
LinkedIn now allows us to upload it straight as a post. You've got the option of a video, an image, a text only, an article, but also now the ability to upload a document. Now, there's a few benefits to this.
Benefits of your LinkedIn posting strategy
The first is because it's a reasonably new feature, I'm seeing LinkedIn's giving it a lot more reach and visibility compared to say a video, an image post, or a text post. And the great thing is, there is very low friction for people. That's so, so important with marketing, especially when you're at the top of the funnel where people may not know you yet or you're trying to get known to the right types of people.
How to create content for LinkedIn
If you share a document as a PDF, for example, people can actually download that straight away without having to even comment, without even having to opt into anything. So, the friction is heaps low. Now, the other benefit is that some people don't actually know how to download it off their newsfeed. So what I like to do as well is say, "Look, if you just want to leave a comment, I'll send it to you." No opt in required or anything else.
So that way there's less friction too, if people don't know how to download it directly. And the important thing with marketing is to keep it as frictionless as possible. A lot of people make the mistake, I believe, of sharing good information, but what they'll do is they'll make people jump through too many hoops, like opting into something, like clicking up to a landing page, having to put their details in.
Remove friction from your LinkedIn content marketing
Really, I think that is too much friction, you're going to have too many people drop off. I would save those steps for further down the funnel. Share what you can, make it valuable, deliver it from a place of generosity, expect nothing from them. In fact, they can be anonymous. That way you earn their trust, you get to share something useful. If it's good enough, people are going to want to take the next steps of the journey. So map them out.
Say, or even include it in the PDF, "If you liked this PDF, here's the next step. Register for a webinar, download my other resources."
That way you still taking them on the journey, but that first step is low friction, and that's what you want with your marketing.
My name is Adam Franklin.  I hope that helps.
Additional LinkedIn blogs and videos
Free LinkedIn PDF Downloadable Guides
PS. Need a LinkedIn marketing keynote speaker?
MY MARKETING METHODOLOGY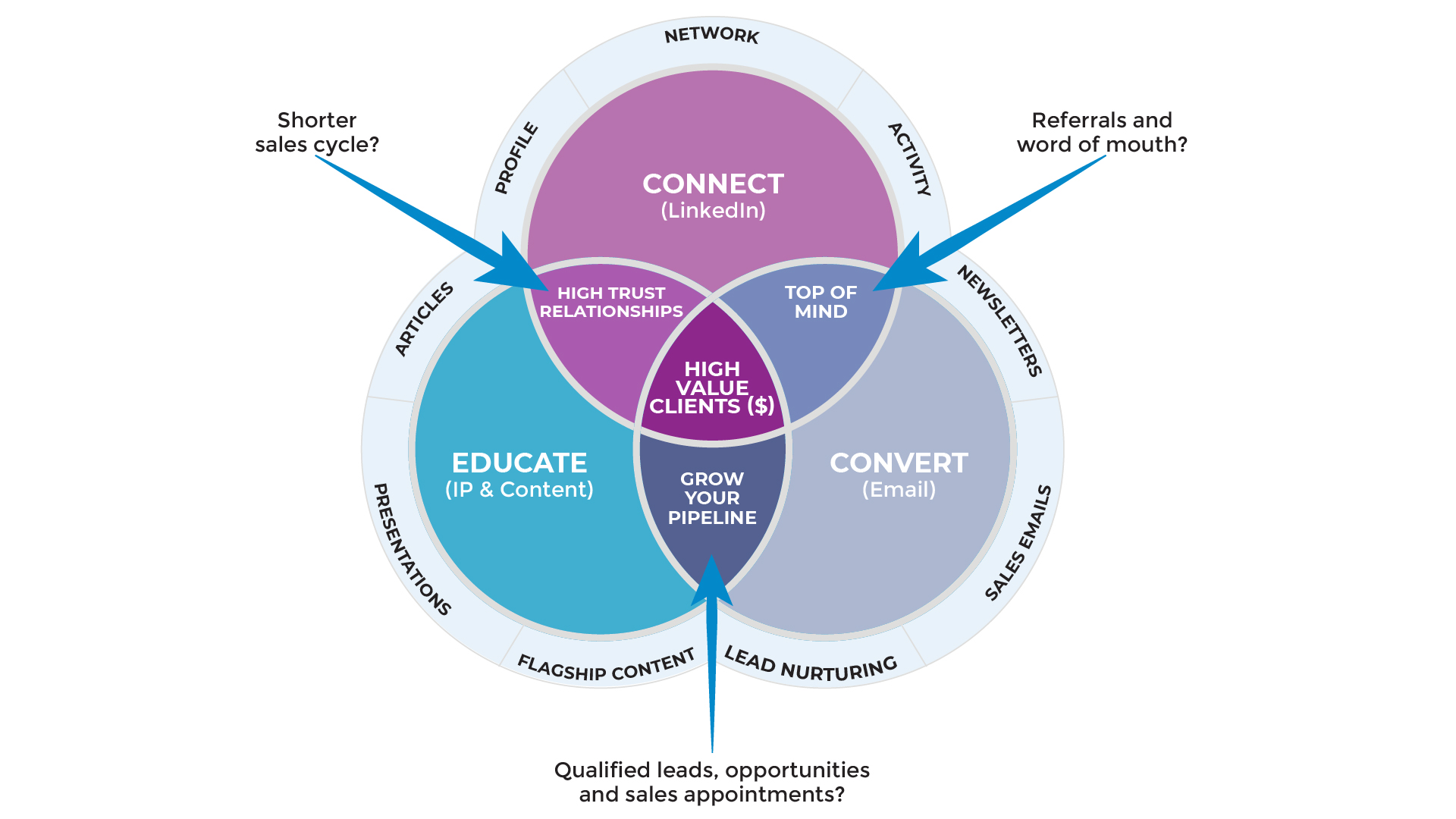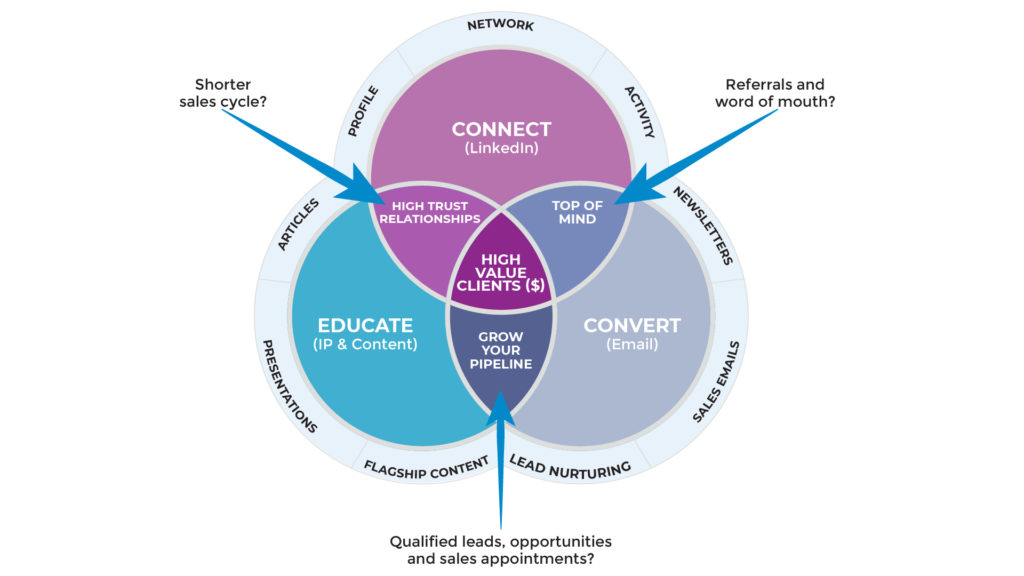 PS. When you're ready, here are 6 ways we help
consultants & advisors

grow:

1. Web Strategy Planning Template (PDF). Our flagship 1-page tool we co-created with David Meerman Scott. It's been downloaded over 1 million times and featured on Forbes.

2. Read a free chapter from our book. Web Marketing That Works --- an Amazon #1 best seller.

3. Join the private group on Facebook. Access free training resources, and hang out with 2,300+ peers.

4. Discover your marketing score. Take the 40 point Marketing Scorecard (in < 6mins) and get a customised report.

5. DIY for $7. Get the Complete 50+ Script Library for connecting with people to winning clients.

6. Let's brainstorm how to fill your marketing funnel.

DM the word "INTERESTED"

via Messenger

 or 

book a 20 min slot to talk

 on Zoom.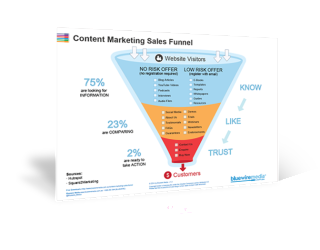 Content Marketing Sales Funnel
Your content marketing sales funnel is all about getting people to know, like and trust you by nurturing them with the right information at the right time.