What LinkedIn content can I publish if I'm shy? [#124]
LinkedIn content options for shy consultants
[Manly, Sydney, NSW, Australia]
VIDEO:
How to publish on LinkedIn if you're shy.
TRANSCRIPT:
The question today is:
What types of content can I publish to LinkedIn if I'm shy and I don't want to have my face out there and be the centre of attention?
Now, this is a very common question with my coaching clients because a lot of them don't want to be everywhere. In fact, it's not because they don't have good information, of course they do, but they don't want to be splashed everywhere, it makes them uncomfortable.
And in fact, their stuff isn't for everybody, it's only for a specific type of client. So why would they want to be splashed out there all over the internet, particularly LinkedIn?
Fortunately, there are LinkedIn content options if you're shy
In these situations there's a really nice way to publish content but also be more in the back seat as a personality, I guess. And this is where you publish your ideas rather than yourself. So there's no need to do videos if you don't want to. Like, it's a big opportunity if you do. I like doing it, but that's just me.
Other LinkedIn content to create
For people who don't want to be doing videos but want to get lots of exposure with the right people and stay top of mind with the right people, this is where you can publish your ideas and your intellectual property.
In these situations, what I find best is if you do have flagship content, if you've been able to unpack and uncover stuff that you use in your business, maybe you use it with clients or prospects. You can take a little sample of this and you can publish this as an image or even just a text post or as a document or as an article, and it's your ideas that are getting the exposure rather than you feeling like you're pushing yourself out there and being all sort of pushy, and look at me, and all of that sort of stuff.
Think about your LinkedIn content options
Think about what ideas, what flagship content, what IP you have, and share that, and you can feel comfortable that you're not putting yourself out there, but it's your ideas that are doing the heavy lifting. So if that's you, I hope that message resonates. You don't need to be the centre of attention, let your ideas do the heavy lifting for you.
Hope that helps.  My name is Adam Franklin. See you later.
Additional LinkedIn blogs and videos
Free LinkedIn PDF Downloadable Guides
PS. Need a LinkedIn marketing keynote speaker?
MY MARKETING METHODOLOGY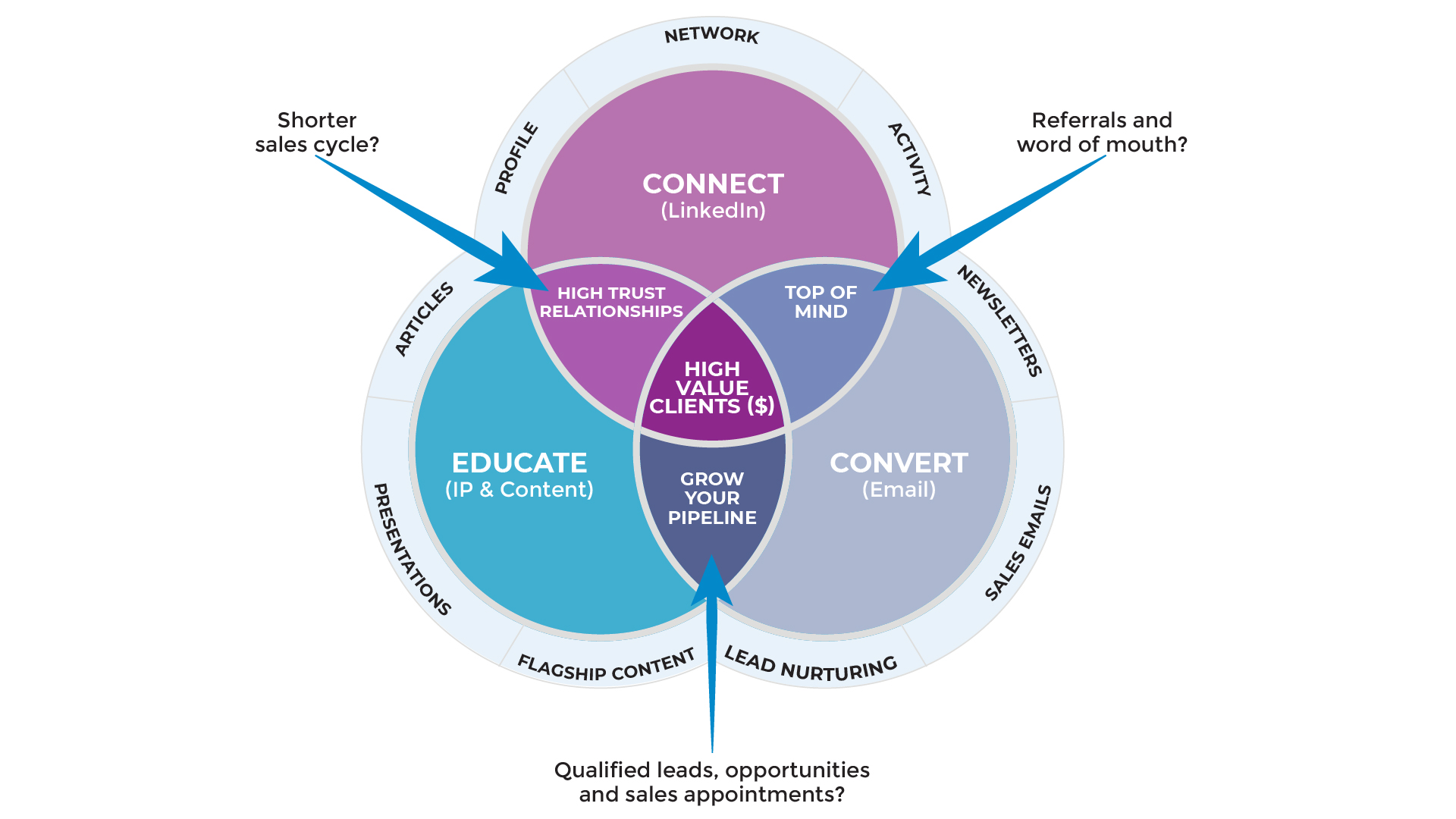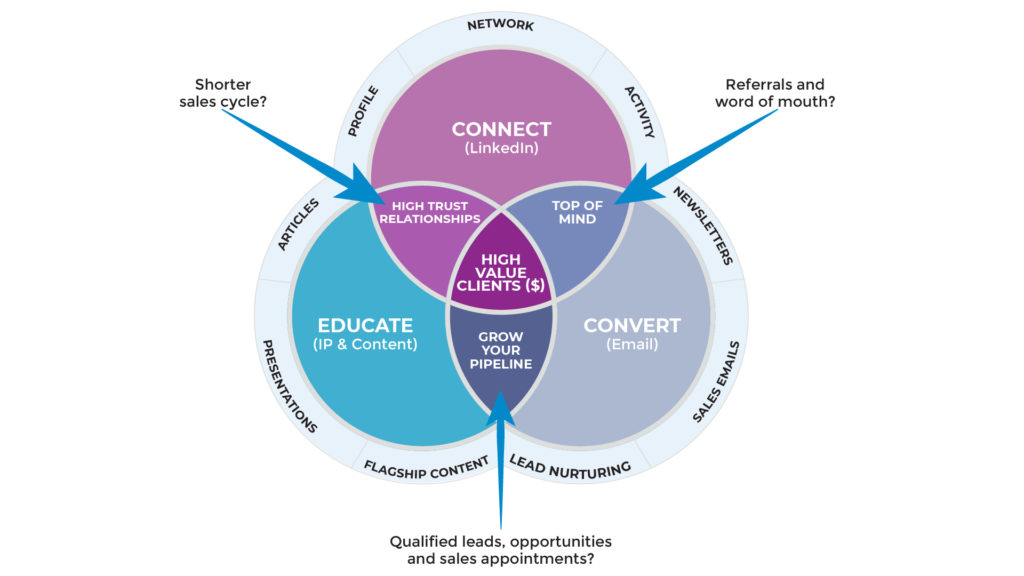 PS. When you're ready, here are 6 ways we help
consultants & advisors

grow:

1. Web Strategy Planning Template (PDF). Our flagship 1-page tool we co-created with David Meerman Scott. It's been downloaded over 1 million times and featured on Forbes.

2. Read a free chapter from our book. Web Marketing That Works --- an Amazon #1 best seller.

3. Join the private group on Facebook. Access free training resources, and hang out with 2,300+ peers.

4. Discover your marketing score. Take the 40 point Marketing Scorecard (in < 6mins) and get a customised report.

5. DIY for $7. Get the Complete 50+ Script Library for connecting with people to winning clients.

6. Let's brainstorm how to fill your marketing funnel.

DM the word "INTERESTED"

via Messenger

 or 

book a 20 min slot to talk

 on Zoom.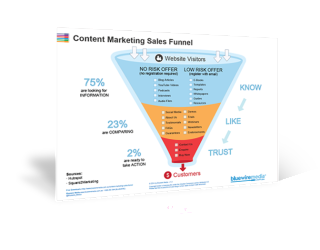 Content Marketing Sales Funnel
Your content marketing sales funnel is all about getting people to know, like and trust you by nurturing them with the right information at the right time.