Updated on May 23rd, 2022
Your 5 Step Nurture System
Here's the LinkedIn Outreach Script Template (PDF) to get you started.
Here is the basic Outreach Activity Tracker Template. It's free for you to download and make your own.
In Google Sheets, go "File > Make A Copy > Save".
Want the entire library of 20+ scripts?
And the client-only Outreach Activity Tracker Template … (pre-populated with the scripts?)
You may like to join my 'Marketing Club' workshops. Members get instant access and you can join today for a $1 USD trial.
Join Now for $1 USD & Get 30 a Day Trial of the Marketing Club ($97/mo)
Want to brainstorm a plan..?
I'm starting a new group and I'm looking for 4 business owners who want to:
build a profitable, hands-off marketing engine (using LinkedIn).
access a fully-trained LinkedIn VA for your business.
get genuine done-with-you (DWY) support from me.
You need to:
have 3 hours per week
be 10/10 committed and
be able to start in January.
If you're serious about putting together a robust marketing plan for 2022, please book a time to chat. Don't worry, nothing is for sale on this call, but I promise to give you some great ideas for 2022.
10 x COMPANION LINKEDIN  PDFs  (instant download, no opt-in required)
Feel free to connect with me over on LinkedIn too.
Cheers,
Adam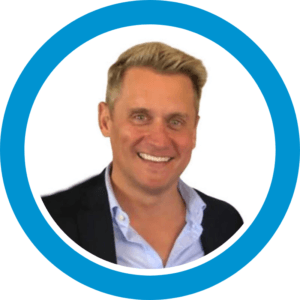 Adam Franklin
CEO Bluewire Media
Author or Web Marketing That Works