What is LinkedIn Marketing? [#69]
Updated on August 4th, 2019
[Victoria Park Golf Club]
The question today is: "What is LinkedIn Marketing?"
VIDEO
TRANSCRIPT
Hey folks, it's Adam Franklin. The question today is, what is LinkedIn marketing? Because a lot of the time, we talk about LinkedIn marketing, but what does that actually involve? So, to me, LinkedIn marketing consists of a few different parts.
First is to actually just get your LinkedIn profile up-to-date, so that you're putting your best foot forward when people come and look at your site, because after all, people are going to be looking at your name when they hear of you, before they engage you, and the search result that's going to come up, probably first, definitely second, is your LinkedIn profile, so that's the first component.
The second component is actually to develop your network on LinkedIn. Ideally, it would certainly represent your real-life network, and ideally, well, and a second step is to actually go on above and beyond that, and start reaching out to people that you would like in your network. That's a really important part of the LinkedIn marketing.
Finally, it's then adding value to that network that you've got on LinkedIn. So it's not just done and dusted once you've connected. That's what most people do, and they leave it there, but there's no value in that. What you need to do is actually regularly show up, whether it's publicly with videos, or articles, or posts, or privately via messages, but adding value to that network and keeping that network warm.
When you do all of those three things properly, then that's when you're doing LinkedIn marketing well. On another video, I'll talk to you about LinkedIn selling, but that's it today from Victoria Park Golf Course, and you can see the Brisbane skyline behind me. Beautiful time of the night, but I'd better jump in my Uber. I'll talk to you soon. See you.
MY MARKETING METHODOLOGY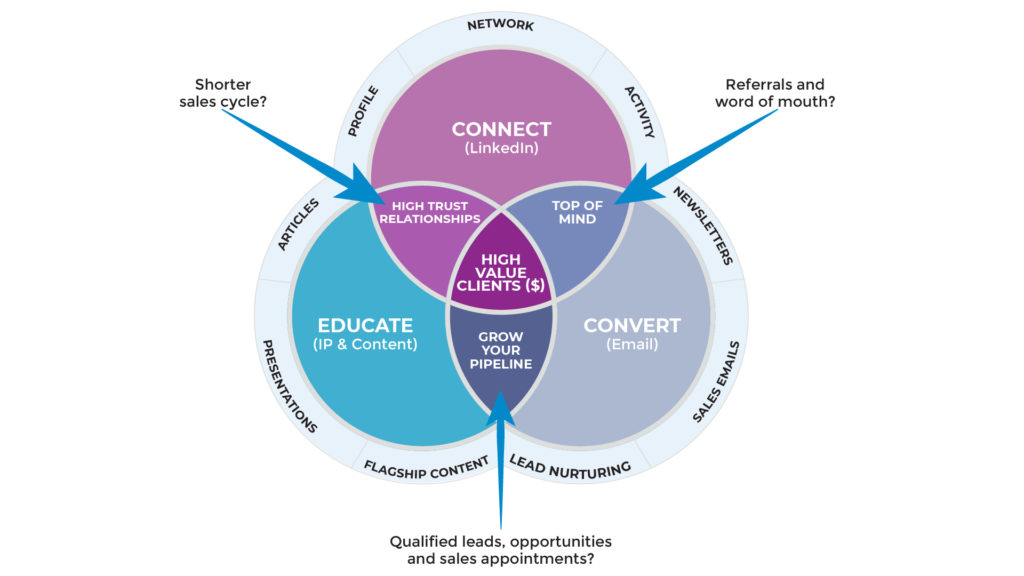 PS. When you're ready, here are 5 ways we can help you grow:
1. Web Strategy Planning Template (PDF). Our flagship 1-page tool we co-created with David Meerman Scott. It's been downloaded over 1 million times and featured on Forbes.
2. Read a free chapter from our book: Web Marketing That Works --- an Amazon #1 best seller.
3. Join my private invitation-only group on Facebook. It's a great place to get to know us better and hang out with peers.
4. Watch my pitch-free 'LinkedIn Masterclass' on optimising your profile, building your network and growing your B2B pipeline on LinkedIn.
5. Work directly with me. Book a LinkedIn Growth Session and we can explore how you can use LinkedIn to grow a pipeline of high-value B2B clients.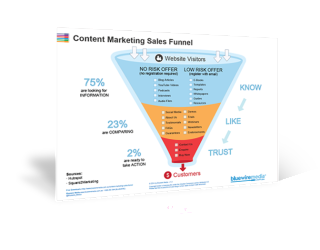 Content Marketing Sales Funnel
Your content marketing sales funnel is all about getting people to know, like and trust you by nurturing them with the right information at the right time.