Local SEO: 15 Tips That Improve Local Search Results
Updated on March 12th, 2020
Local SEO (search engine optimization)
As a local business, you have plenty of competition out there. You're battling other local companies to be the best of the bunch and be the company local residents and workers go to for all of their needs in your product niche.
Local search engine optimization (SEO) is a way to draw customers to your website over other company websites and improve your customer base.
So, how do you achieve this goal? Fortunately, there are many ways to do so and help your local business stand out in the spotlight.
What Is Local SEO and Why Is It Important?
Local SEO, sometimes called local search engine marketing, is a way to market your business online by using keywords and a geographic location to attract customers.
Local SEO is important because there are likely many businesses in your geographic location that sell the same products and offer the same services as you.
When you use local SEO, you can attract potential clients to your site and your products and services, bypassing competitors in your area that don't use this helpful marketing tool.
By using local SEO, you ensure that your business won't be overlooked in a Google search or another type of search engine.
15 Tips for Local SEO Success
Now that you know what local SEO is and why it's important, it's time to dive into the tips that will help to take your local SEO tactics to all-new heights. Here are 15 local SEO tips you should put into motion ASAP:
1. Claim Your Business Listing
Business listings are prevalent online and if it's the first time you see your company's business listing pop up in a search engine, you may be a little bit shocked. You might wonder, "How did that get there?"
But, don't worry. This is a good thing. This listing means more eyes directed towards your business.
The main thing is making sure your business listing is claimed, accurate, and doing what it needs to do to attract potential customers.
Also, be sure to remove any duplicate listings, so that you know the one circulating around is accurate and getting the most views.
2. Improve Your NAP Consistency
In order to have effective search engine results, there must be NAP consistency.
NAP (Name/Address/Phone Number) consistency will help the search engines to pick up your business easier online and ensure that people looking for you can find you.
One of the best ways to evaluate your NAP consistency is through Google My Business.
If you use Google My Business, make sure the content is updated, complete, and accurately represents your business offerings.
3. Add Location Pages to Your Site
You want to make sure that your location is clearly on your website and correct in every way.
You also want to add location pages if your business has multiple locations.
Doing so will make it possible for local SEO to do its thing and direct interested parties to the right location.
If someone is using a search engine to find you and can't get concrete results, they'll likely go elsewhere for the products and services they need.
Location pages are vital when aiming for local SEO success.
4. Create Local Content
You want to have some other aspects in play in order to draw potential customers to your site.
An easy way to do so is by creating local content to display on your business website. This can be in the form of webpages, blog posts, or other types of content marketing that has an SEO vibe.
You want to offer interesting and informative content and not just stuff it full of keywords for SEO purposes.
Potential customers will appreciate your helpful content and remember your name when shopping for your product type.
5. Get Those Reviews
Reviews are essential for succeeding in a business…good reviews, that is.
You want to obtain favorable reviews that will help get your name out in the local area and direct individuals to your site and business when searching for your types of products and services.
Your reviews will help you rank better and put your name up higher on the results page.
Speaking of ranking, Google Local Pack is a great option for getting local search rankings high, also.
6. Obtain Backlinks from Sponsorships and Partners
Another way to improve your local SEO is to obtain backlinks from sponsorships and partners.
If you have a business relationship with other businesses or organizations, ask them if they wouldn't mind adding a backlink on their content to your site.
This will help draw in local customers and up your local SEO game.
7. Improve Your Internal Linking Structure
You want to make sure your internal links are on point.
This will support the navigation on your website, help with website hierarchy, and distribute page authority.
This is another one of the important local SEO tips.
8. Optimize All of Your Site Content
Search engine optimization relates to all aspects of your website, including the title tags, headers, meta description, URL, and content body.
With every blog post created on your site, you have to be certain that all of these areas are optimized and ready to attract website visitors.
Make the optimization local in focus and consist of the proper keywords.
9. Make Sure You Offer a Mobile-Friendly Site
Don't assume that everyone who's looking for your products or services will be doing so from their laptop or PC.
Many potential customers will be using their smartphone to get to your location or learn more about your offerings.
With this in mind, make sure your website is mobile-friendly and make it easier for people to find you with ease.
10. Use Social Media Platforms
Search engines also look to social media to produce results for searchers.
Make sure your contact information and location are accurate on these social media platforms and helps search engine users find you in the local area.
Whether you use one or all of the available social media platforms out there today, be sure to keep these in mind when using local SEO tactics to draw clients in.
Social media posts are easy to create and well worth the time spent doing so, especially when you factor in the best time of the day to post.
11. Optimize Online Directories
In addition to Google My Business to practice good local SEO techniques, you want to take advantage of online directories.
These directories include Yelp, Bing, TripAdvisor, Google+ local, and more.
Use data aggregators such as Factual, My Business Listing Manager, Express Update, and Neustar Localeze to do so.
Optimizing online directories and citations will help bring searchers your way.
12. Use Google AdWords Keyword Planner
Choosing the right keywords is essential for local SEO success.
Google AdWords Keyword Planner is free to use and will help you determine high search volume keywords and keywords with low competition.
Keywords are what bring individuals to your site, so you want to be sure you're using the right ones.
Google AdWords Keyword Planner will help you make your content keyword-friendly and effective in driving traffic to your site.
13. Local Link Building is a Key to Success
Local link building is so important for your business and if you want a successful local SEO campaign, you simply must do this.
Try to establish a relationship with local websites that cover your area of industry. If you get links from these websites and they have high domain authority, you are taking quite a few steps in the right direction.
14. Use Google Posts in Your Google My Business Profile
If you have current deals going on or maybe even special events on the horizon, use Google Posts in your GMB listing to boost your local SEO status.
These are easy to use and will help you to attract the eyes of potential customers even before they make it to your website.
Make your Google Posts interesting and inviting and they're sure to attract customers needing your products and services.
Small businesses can also benefit from using an ecommerce platform suited for local businesses.
When you take payments online, you can add this factor into your Google Post as many shoppers find online payments extremely convenient and a welcome aspect for local businesses to have.
15. Have a Local Address Map on Your Website
Another efficient way to draw in potential customers through local SEO tactics is to have a physical map on your website highlighting your exact address.
Also, the map code should be added on your "Contact Us" page for additional local SEO help.
And, speaking of maps, make sure you're on Google maps for excellent exposure.
Be the Primary Business Local Residents and Visitors Choose
You want to be the primary business in your area of industry that local residents and visitors go to when they need your products or services.
Having a local SEO plan in action makes it possible for potential customers to find you with ease.
Don't be overlooked simply because you're not using the right tools to attract local clientele.
Follow these previously-mentioned tips and make it more likely that search engines will direct shoppers and those looking for service providers to your website.
And, remember, it's not enough to complete just one or two of the items above. In order to have a complete local SEO plan in motion, it's important to follow all of the tips above. Doing so you will make it more likely that you're getting the customers, not the business down the street!
About Darren DeMatas
Darren has an MBA in Internet Marketing, but hangs his hat on 10+ years of experience in the trenches.
Follow him on Twitter and LinkedIn to learn ecommerce.
MARKETING METHODOLOGY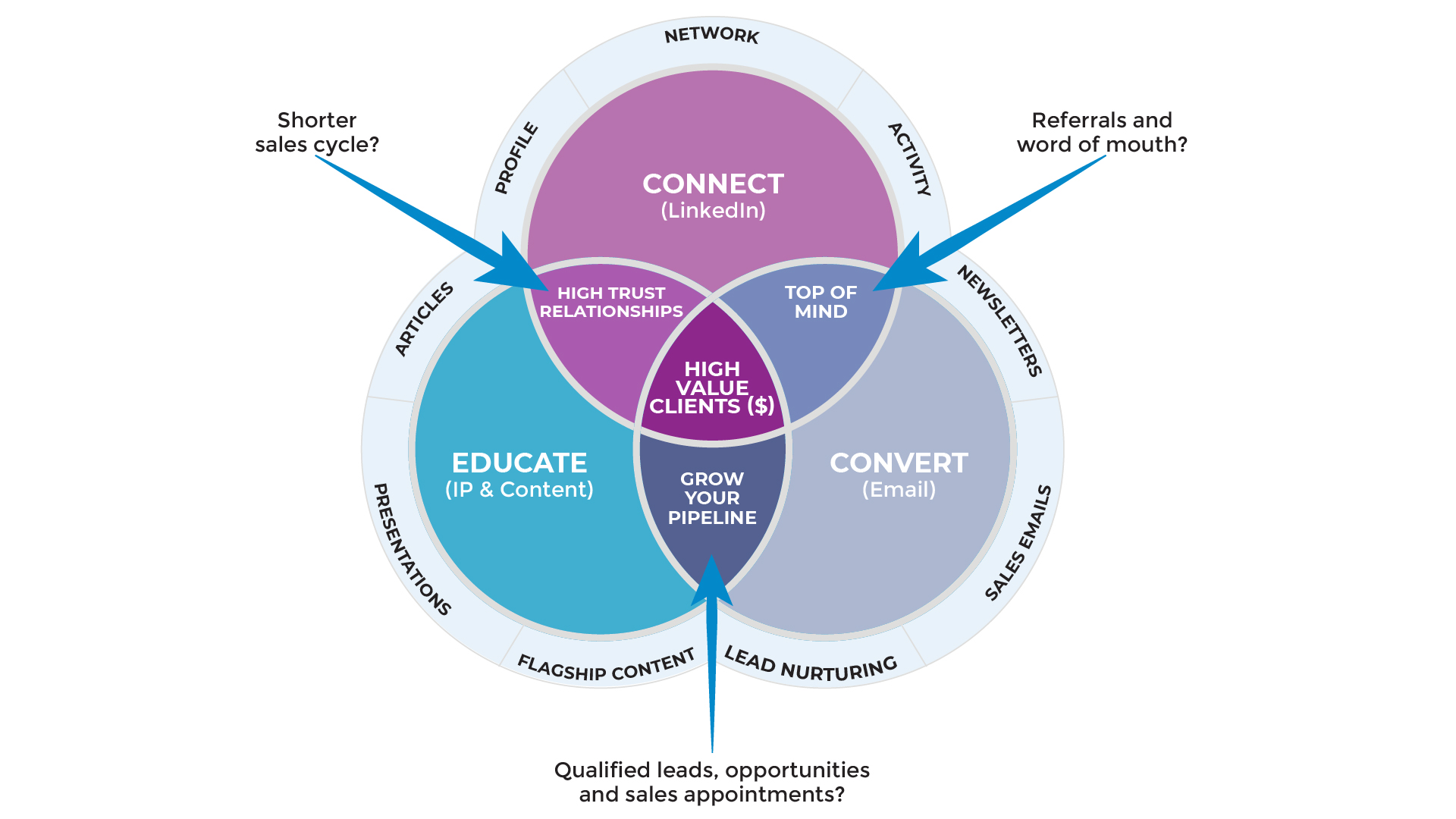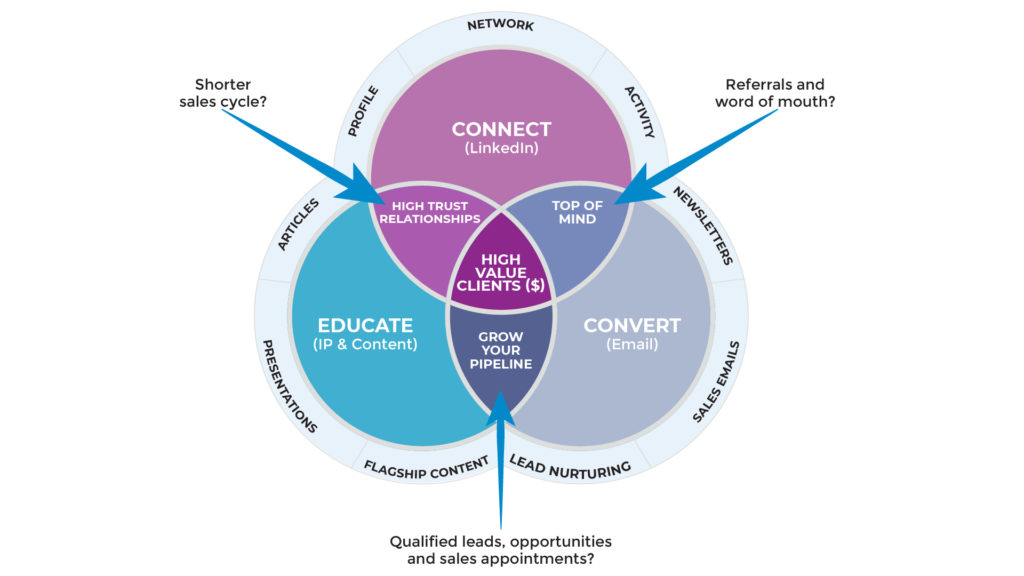 PS. When you're ready, here are 6 ways we help
consultants & advisors

grow:

1. Web Strategy Planning Template (PDF). Our flagship 1-page tool we co-created with David Meerman Scott. It's been downloaded over 1 million times and featured on Forbes.

2. Read a free chapter from our book. Web Marketing That Works --- an Amazon #1 best seller.

3. Join the private group on Facebook. Access free training resources, and hang out with 2,300+ peers.

4. Discover your marketing score. Take the 40 point Marketing Scorecard (in < 6mins) and get a customised report.

5. DIY for $7. Get the Complete 50+ Script Library for connecting with people to winning clients.

6. Let's brainstorm how to fill your marketing funnel.

DM the word "INTERESTED"

via Messenger

 or 

book a 20 min slot to talk

 on Zoom.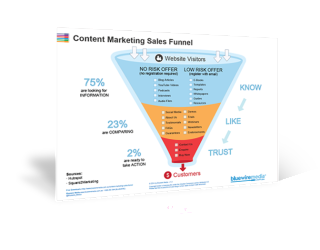 Content Marketing Sales Funnel
Your content marketing sales funnel is all about getting people to know, like and trust you by nurturing them with the right information at the right time.