WMTW 089 – Lynette Young from Purple Stripe [podcast]
Podcast: Play in new window | Download
Subscribe: RSS
"In this industry, you have to evolve or you die." Lynette Young (Tweet this)
Adam Franklin chats to Lynette Young about overnight success, Google+ and the perfect length for content.
Show-notes:
Key points
Lynette is the owner of the company Purple Stripe Productions and also works for Mingle Marketing
She is the Author of the book Google+ for Small Businesses.
Working with a team makes gaining success a little easier.
Google+ is technical but beneficial when learned.
Her new book "The Most Important Content Marketing Question EVER… and the answer(s) ", talks and answers most social media concerns on marketing.
Keywords can work with or against you, experiment and try to repeat the results.
Use multiple types of content for your audience and get regular feedback.
Lynette's advice is Marketers should not be constrained in using marketing platforms.
Reacting and communicating faster builds trust and transparency.
People mentioned
Links mentioned
Get in touch with Lynette
Did you like this podcast?
If you liked this podcast, please click to tweet this show >>
Subscribe
We would love you to subscribe to Web Marketing That Works and please leave your honest reviews via:
Stitcher radio
iTunes
SoundCloud
Bonus 33 Free Templates
Download the 33 free templates from our new book.
Or order the book online: Web Marketing That Works: Confessions from the Marketing Trenches (Wiley 2014).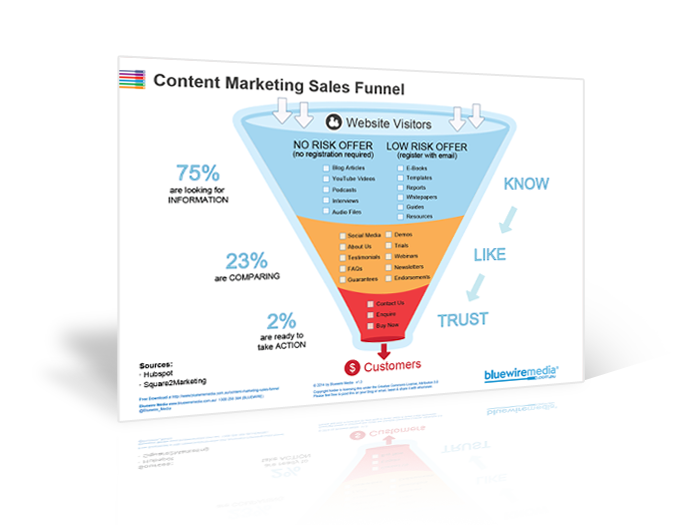 Content Marketing Sales Funnel
Your content marketing sales funnel is all about getting people to know, like and trust you by nurturing them with the right information at the right time.