Don't create a marketing prison [#76]
Updated on October 27th, 2019
[Woodford Correctional Facility, Queensland, Australia]
Be sure not to create a marketing prison for yourself. If you've given a marketing strategy for a good 12-18 months and it's not working for you, by all means let it go and do something new.
VIDEO – Marketing prison
TRANSCRIPT
Hey folks, it's Adam Franklin again on the long run still and I have just got the Correctional Centre behind me here.
It got me thinking as well because last video I said,
"Make sure you stick to the path long enough to make sure that you've given it an opportunity to work."
By the same token, if you've given something a good go, whether it's a type of marketing, a coach or consultant, an agency, and it's not working for you… Or you're not seeing the results, or there's not a personality match, or there's a relationship breakdown, don't feel compelled to stick with it beyond a reasonable period of time. Don't create a prison for yourself because of a decision that you made 18 months or a year ago.
Give yourself permission to move on, to try something new and realise, this is something that rung home, well I heard it before but it reminded me of it at the Flow Retreat recently and that is, every time you say yes to something, you're saying no to something else.
Try something new if it's not working
So if you are sticking to, if you're yes to continuing on with a tactic or an agency or a coach that's not working, you're also saying no to something else. So just be sure to think about what you're saying no to when you are saying yes to something else. That should help give you some clarity as to which is the better path. But there's always something you're saying no to whenever you say yes to something else.
Now, I remember when I started blogging, at times it felt like a chore. At times when I was podcasting it felt like a chore. I thought, who am I going to talk to? Who am I going to interview? What am I going to say? At times it got too much and I realised I actually want to be creating online courses at the moment and sharing some of my knowledge there and creating another component to this body of work.
So I consciously said no to the podcast and I put a full stop on that after three years and 150 episodes, I can always take it back up later but that gave me the head space and the room to embrace the online courses and create those. Don't make a prison for yourself, keep in mind, if you say yes to something, you're also saying no to something else to help give you that balance of what you're deciding to go, which path you're deciding to go down.
All right, hope that helps, that's likely to be the last video for this run, I suspect it's going to get pretty dark soon. All right, see you.
MY MARKETING METHODOLOGY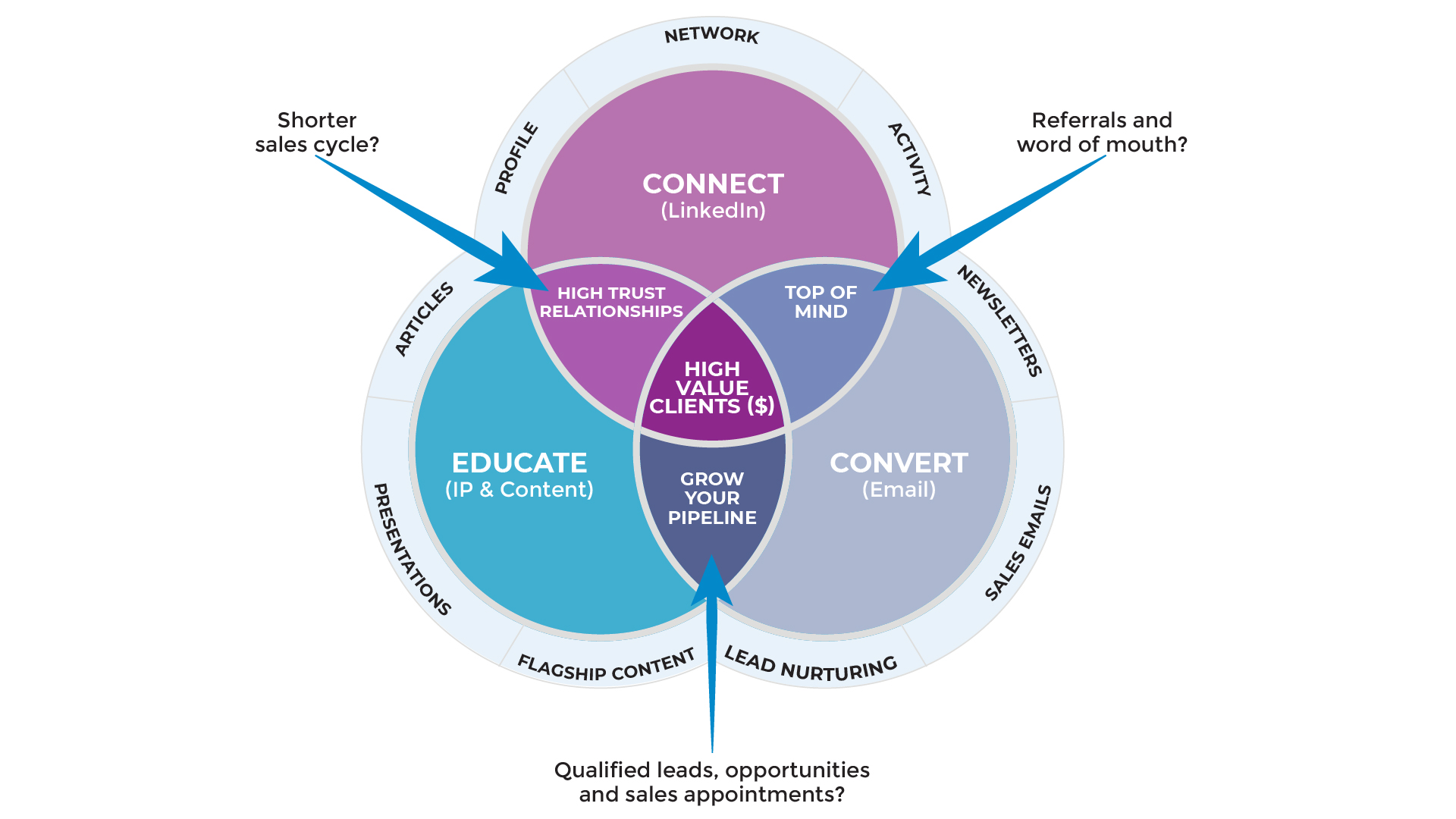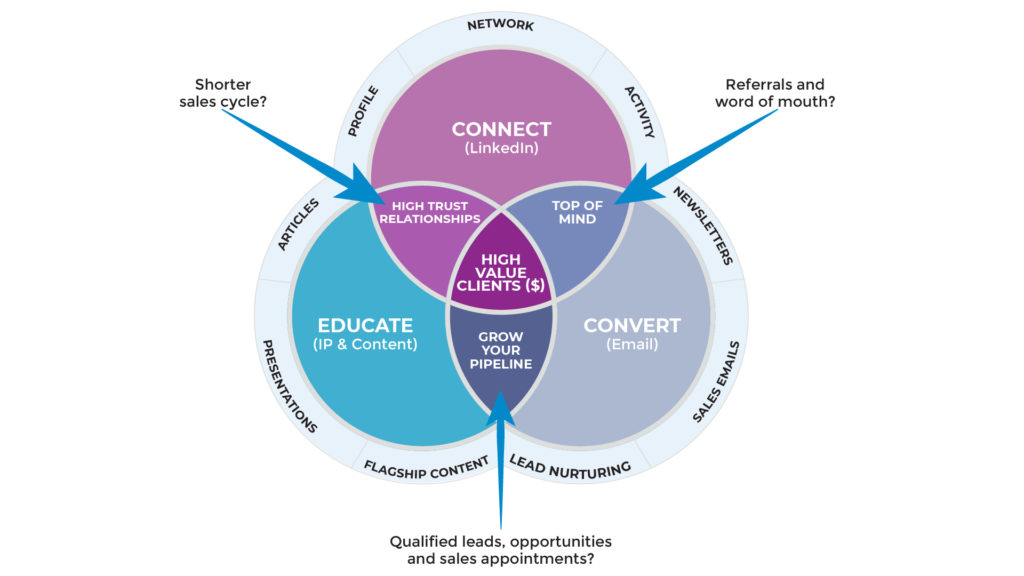 PS. When you're ready, here are 6 ways we help
consultants & advisors

grow:

1. Web Strategy Planning Template (PDF). Our flagship 1-page tool we co-created with David Meerman Scott. It's been downloaded over 1 million times and featured on Forbes.

2. Read a free chapter from our book. Web Marketing That Works --- an Amazon #1 best seller.

3. Join the private group on Facebook. Access free training resources, and hang out with 2,300+ peers.

4. Discover your marketing score. Take the 40 point Marketing Scorecard (in < 6mins) and get a customised report.

5. DIY for $7. Get the Complete 50+ Script Library for connecting with people to winning clients.

6. Let's brainstorm how to fill your marketing funnel.

DM the word "INTERESTED"

via Messenger

 or 

book a 20 min slot to talk

 on Zoom.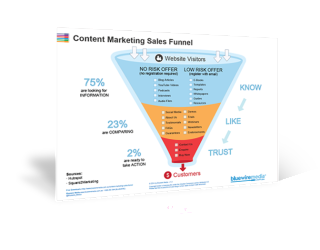 Content Marketing Sales Funnel
Your content marketing sales funnel is all about getting people to know, like and trust you by nurturing them with the right information at the right time.