WMTW 092: Matthew Pollard the Rapid Growth Guy [podcast]
Podcast: Play in new window | Download
Subscribe: RSS
"Stop waiting for all the lights to be green, believe and start taking action." Matthew Pollard (Tweet this)
In this episode I chat to Matthew Pollard about rapid business growth and delivering value for your audience.
Show-notes:
Key points
Matthew is the host of the podcast "Better Business Coach Podcast: Sales Training | Proven Education | Actionable & Downloadable Worksheets." 
He is also known as the "Rapid Growth Guy", helping businesses leverage to obtain rapid growth.
Matthew recommends you focus on the group of individuals that you can specialize on.
Podcasting is Matthew's choice for marketing.
Look at your niche every 6 months if it is still giving you an advantage. If it is, solidify it, if it's not, re-focus.
Matthew believes a two way dialogue is important in every business.
Test a principle first, then execute.
Maximize the use of mentors whether it is a book, podcast, video or a person.
Giving away free content helps when you want to sell your premium content.
People mentioned
Links mentioned
Get in touch with Matthew
Did you like this podcast?
If you liked this podcast, please click to tweet this show >>
Subscribe
We would love you to subscribe to Web Marketing That Works and please leave your honest reviews via:
Stitcher radio
iTunes
SoundCloud
Bonus 33 Free Templates
Download the 33 free templates from our new book.
Or order the book online: Web Marketing That Works: Confessions from the Marketing Trenches (Wiley 2014).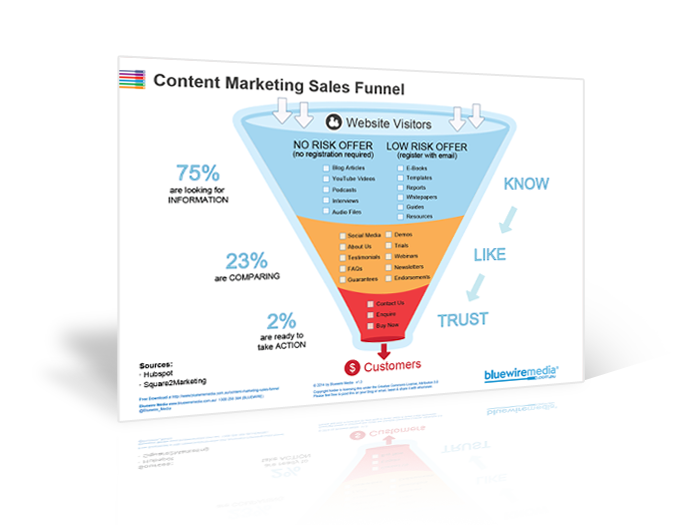 Content Marketing Sales Funnel
Your content marketing sales funnel is all about getting people to know, like and trust you by nurturing them with the right information at the right time.